Maryland Leadership Conference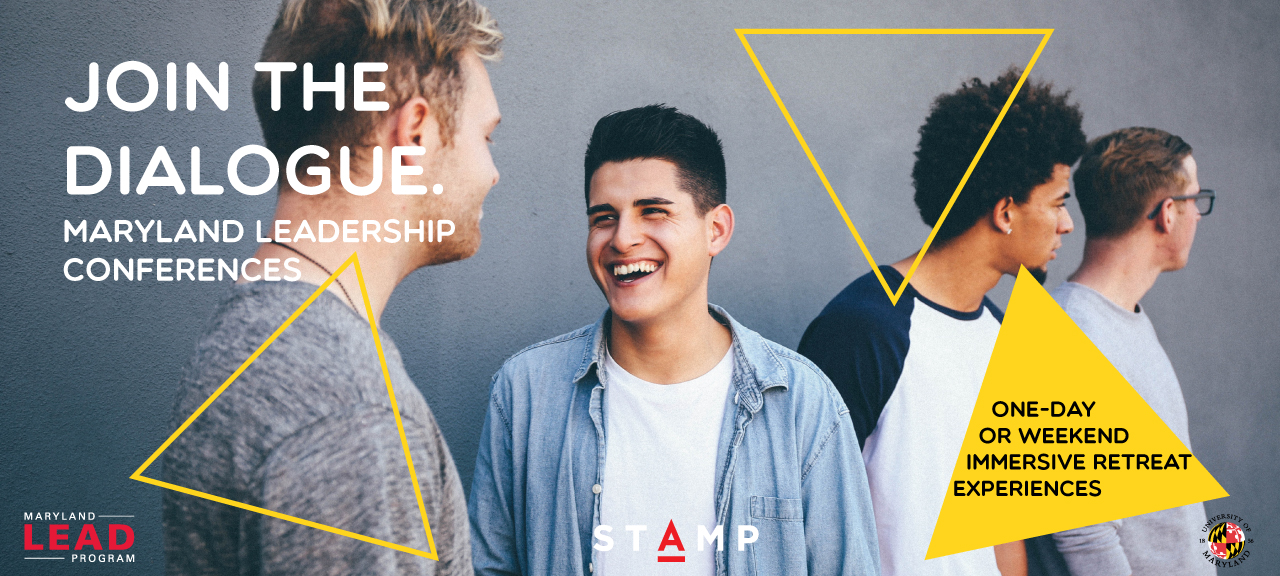 Maryland Leadership Conferences
If you are a current student at University of Maryland looking for exciting, immersive leadership programs to enhance your leadership skills and build connections with other UMD leaders, then the Maryland Leadership Conference is the program for you! 
On this site, you will find brief descriptions of the programs. For more specific information about each program and registration, make sure to click each separate link in the side bar or the links below. If you have additional questions, please reach out to mlead@umd.edu.
Maryland Leadership Conference
MLC is a developmental day long experience for new and intermediate leaders. Designed to enhance your group leadership skills and provide networking opportunities with fellow leaders at UMD, this virtual retreat will develop participants efficacy in leading others through their formal and informal leadership roles. This year's Conference will take place on Spring 2022, April 9th 
Registration Opens March 1st, 2022
Don't forget to like us on Instagram, Facebook, follow us on Twitter, and join our TerpLink page for updates.