Yes, we're open: Come on in, Terps!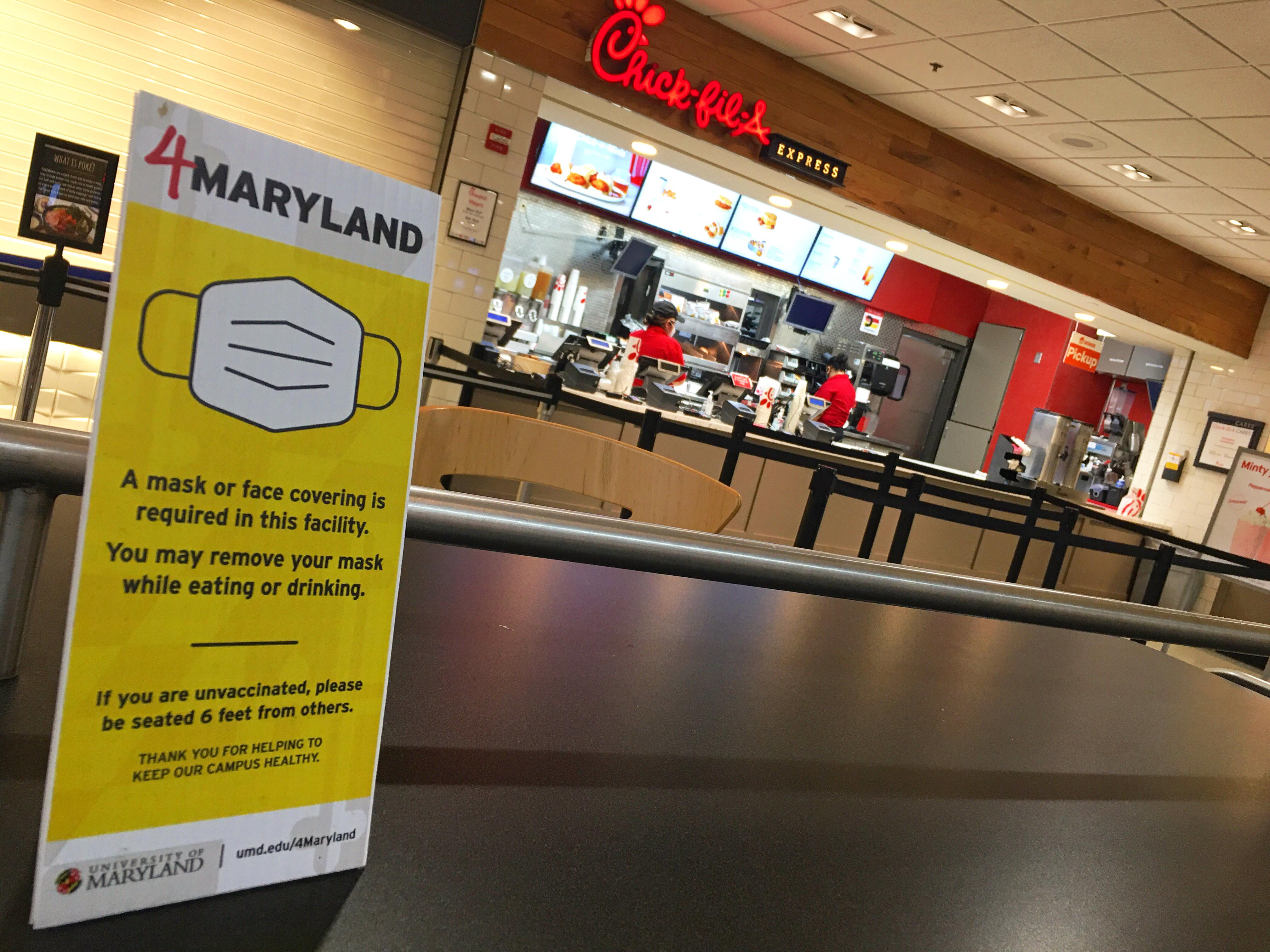 Regular Seating and Indoor Dining have returned fully 
Dining indoors at the STAMP Food Court and other dining options in the building are now fully open. Regular seating has also resumed.
Please observe posted signs for UMD's continuing mask requirement in classroom or instructional spaces in STAMP. Subject to change based on UMD COVID guidelines. 
Entrances: All entrances into the building are open. Please note posted building hours.
Indoor Mask Mandate Lifted at STAMP: In alignment with campus guidance, face coverings are no longer required to be worn in STAMP. Exceptions include: individuals who have recently tested positive for COVID-19; those who are exhibiting any symptoms of COVID-19; and individuals who have recently been exposed to someone with the virus. KN95 masks may still be required for those visiting STAMP for instructional or academic activities. Face coverings are also required in the COVID-19 testing areas within STAMP. Visit Health.umd.edu for the most up-to-date testing information.  
Seating in Common Areas: Full operations have returned, and seating has been arranged in lounge areas. If you are unvaccinated, regardless of exemption status, please be seated 6 feet from others.
Food Court, and Other Public Spaces: Seated Dine-In Services have returned. Please observe posted signs. 
STAMP continues to provide a safe space for the community with safety and cleaning/disinfecting protocols guided by the CDC and state/county recommendations. Should any campus, state and/or national requirements change, this notice will be updated. Thank you for your continued cooperation.