Student Org Resource Center (SORC)
Student Organization Resource Center (SORC)
The Student Organization Resource Center (SORC) is committed to supporting student success through involvement and leadership opportunities. SORC is the source for your student involvement needs and desires, from finding a student organization to join, to registering a new student organization and providing assistance and support to existing student organizations.
Follow us on Social Media!
For updates on SORC and all things related to on-campus student organizations, follow us on social media by clicking on the icons below or searching @MarylandSORC.
SORC Org Development Virtual Support
SORC Staff will be available virtually for you to ask questions by live chat with us or emailing us at sorc@umd.edu.
SORC staff can help you with the following:
Offer assistance for TerpLink 
Talk about ways to get involved on campus and remote
Discuss remote offerings for student orgs 
Help student orgs work on plans for officer transitions and registration
Help student orgs navigate online elections
Hours of Operation
Spring 2023 (Wednesday, January 25th, 2023 - Thursday, May 11th, 2023)
Monday - Friday       
9:00 AM - 10:00 PM
Saturday & Sunday
12:00 PM - 6:00 PM
Spring Break 2023 (Friday, March 17th, 2023 - Sunday, March 26th, 2023)
Friday, March 17, 2023 - Wednesday, March 22, 2023 | Closed
Thursday, March 23, 2023 - Friday, March 24, 2023 | 9:00 AM - 5:00 PM
Saturday, March 25, 2023 - Sunday, March 26, 2023 | Closed
Holiday Closures
*hours may change for weather, holidays, and/or special events.
Special Limited Offer COMING SOON!**
Book Your Next Student Org's Event and Get it FREE
Looking to recruit new members for your student organization?

Want to have a team building activity for your group?

Want to do it for FREE?
APPLY for a student org grant to pay for an activity at one of Stamp's Centers [Studio A, TerpZone, Memorial Chapel]! 
First, contact the area manager where you would like to hold your event. Details below.
Once you have a reservation hold, fill out a Request for Funds form.
**Note: this special is COMING SOON. Please check back when our form is live. Thank you!**
Check out the options for you to choose from, below!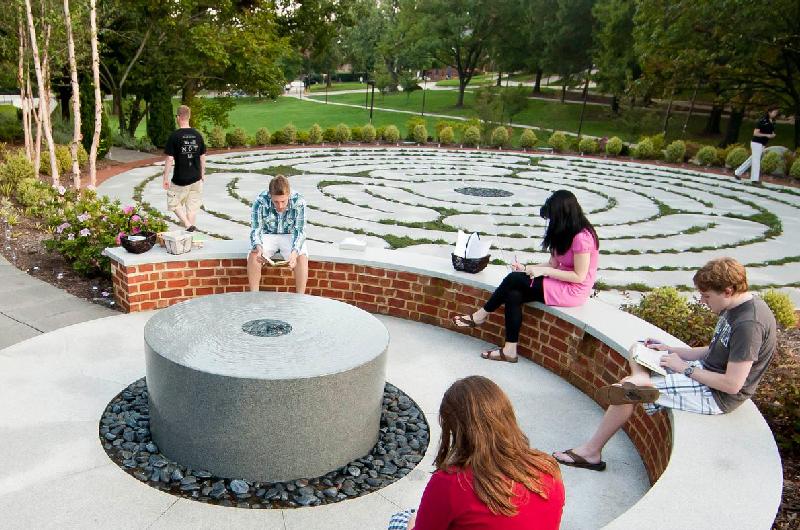 Memorial Chapel / Garden of Reflection and Remembrance/Labyrinth Walk
CONTACT:  Denise McHugh 
dmchugh@umd.edu
301-314-9893 
Need a unique space for your student organization's next meeting or event? Consider reserving a place for reflection and productivity among a peaceful, beautiful garden setting at the Memorial Chapel:
Main Chapel ($55/hour)
Garden Chapel ($45/hour)
Interfaith Lounge ($20/hour)
Conference Room ($20/hour) 
Guided Labyrinth walk in the Garden of Reflection and Remembrance ($45/hour)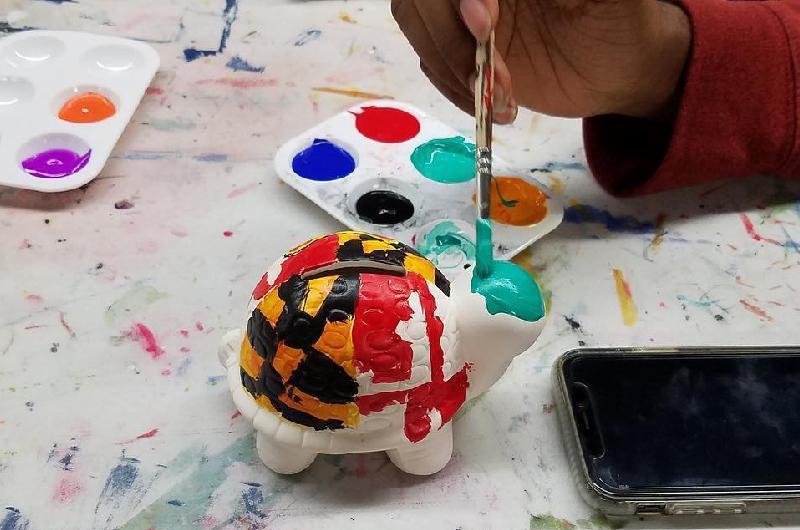 Studio A
CONTACT: Tara Youngborg 
tny@umd.edu
301-314-8493
Get creative and make something with your student organization! Host a workshop, activity or gathering. Room rental is $25/hour; staff, instructors and materials are separate. Some examples include: 
Ceramic Turtle Box Painting

: $10/participant*

Paint and plant a succulent:

$11/participant*

Candle making:

$7/participant materials*

Painted Canvas banner:

$5/participant materials*

Tie Dye:

$7/participant materials*

Wooden picture frame painting:

$5/participant materials*

Guided Paint Night:

$5/ student for paint kit, plus room rental and instructor
*plus room rental and staffing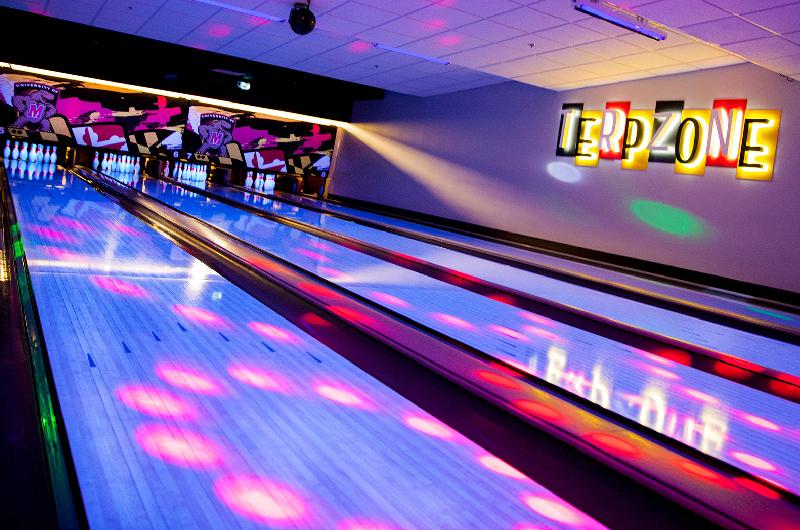 TerpZone
CONTACT: Mike Golze
mgolze@umd.edu
301-314-9372 
Reserve part or all of the TerpZone for your student organization: 8 Bowling Lanes, 10 billiard tables and 4 video gaming stations! A great space for organization bonding, recruitment or just to take a break from your studies. You can't beat our prices!
Full Facility Rental — $250 first hour, $175 each additional hour
1-Hour Rental (A La Carte)
10 Billiard Tables

$100.00

Single Billiard Table

$10.00

8 Bowling Lanes

$175.00

SIngle Bowling Lane

$25.00

Whole Activities Room

$25.00

Projector Screen

$10.00

TV w/ Gaming Console

$10.00