Support The Stamp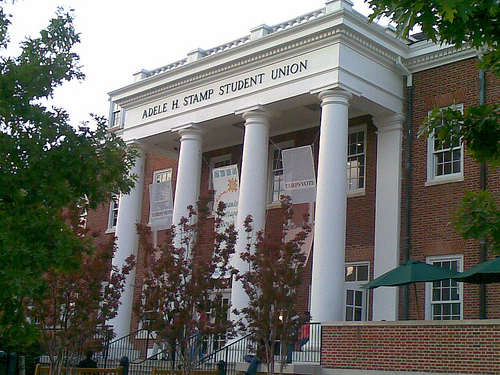 The Stamp invites you, your organization, your company, or your family to support our many student activities, programs, scholarships and initiatives at the University of Maryland, College Park. Through the generosity of our alumni and corporate partnerships, the Stamp is able to continue offering important services and programs for our students.
It is easy to support the Adele H. Stamp Student Union – Center for Campus Life. Please visit our specific initiatives and funds pages to learn more about giving.
There are many ways to support Stamp initiatives. Online giving instructions are included – you will be directed to the Division of Student Affairs Giving page. For additional information on giving opportunities to the Adele H. Stamp Student Union, please contact Dr. Terry Zacker, Assistant to the Director at (301) 314-7165 or tzacker@umd.edu.
Your support helps The Stamp achieve its mission of transforming and enriching the Maryland student experience.