Immigrant & Undocumented Student Life
Welcome to the Immigrant and Undocumented Student Office. This office at the University of Maryland is dedicated to serve as a community home for students that may identify with the following experiences:
Undocumented Students

Deferred Action for Childhood Arrival (DACA) recipients

Temporary Protective Status (TPS) recipients

Special Immigrant Juveniles (SIJ) recipients

Students with mixed immigration status family members such as parent(s), sibling(s), or extended family members who are undocumented. 

Students who have had family members deported

Formally undocumented students

Permanent Residents students 

Late Arrival Students: Students raised outside of the United States who transition to the U.S. after 
Our goal of our office is to have students who are navigating the college experience with any of these identities to find community and spaces to feel supported throughout your college experience. We provide social programming, staff support, and advocacy for these student populations. If you are curious about if this office is the right place for you please contact our Coordinator, Rocio, at undoc@umd.edu. 
Follow us on social media and our LinkTree for resources. We encourage you to subscribe to our newsletter to stay up to date with legislative updates in the immigration space, campus resources, opportunities that we highlight, and any important deadlines that we want you to take note of.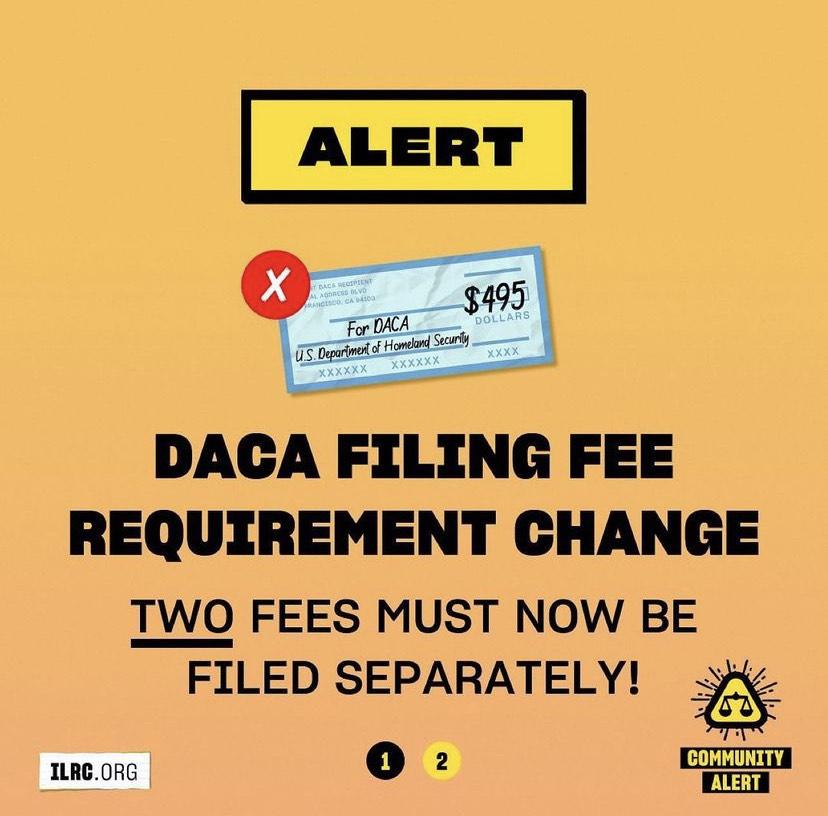 USCIS indicated that it will no longer accept one bundled payment (check, money order, etc.) for all the forms included in your DACA renewal request. Be sure to include two separate checks:
$410 for the I-765
$85 for the I-821D
USCIS may reject the entire package if you include a combined check for $495.