Services 24/7
Services 24/7 is an online platform designed to connect UMD students, faculty, and staff to community organizations in PG County that offer volunteer opportunities or important resources for PG County residents. 
Make an Account:
1. Use the link above to visit the Services 24/7 platform and click "signup".
2. Choose "Sign up via UMD" or "Single Sign On" to login.
3. Use your UMD email and password to create your account!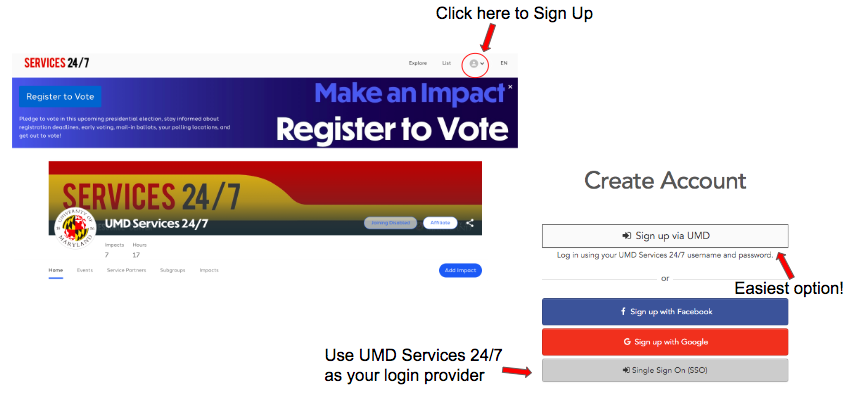 Signing Up for Events:
1. Click "Events" on the front page of Services 24/7.
2. Choose the event you wish to sign up for and click "Register"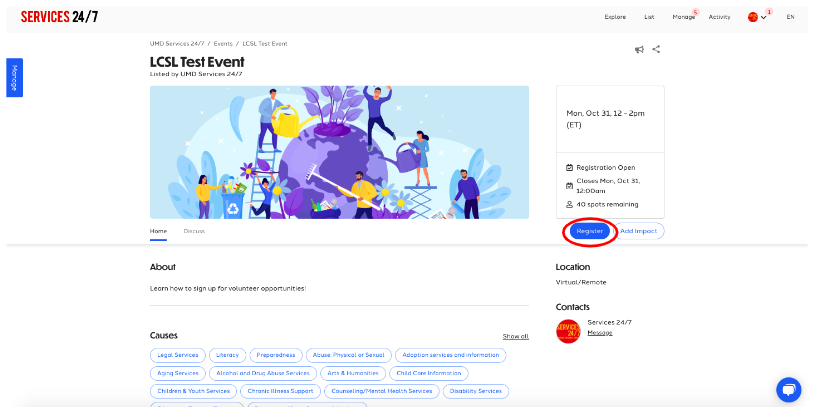 3. To register multiple people, click "Upload CV". The CV file must contain the name and email of the other registrants. They will receive an email to confirm this registration. This is perfect for student organizations looking to get volunteer hours!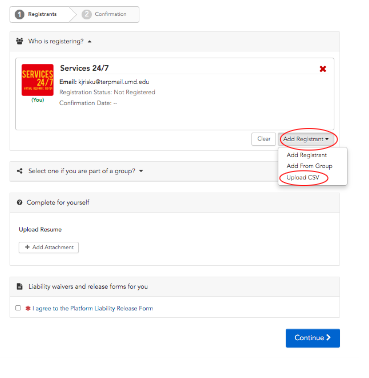 Adding an Impact:
1. Click "Hi [Name]", then "Add Impact".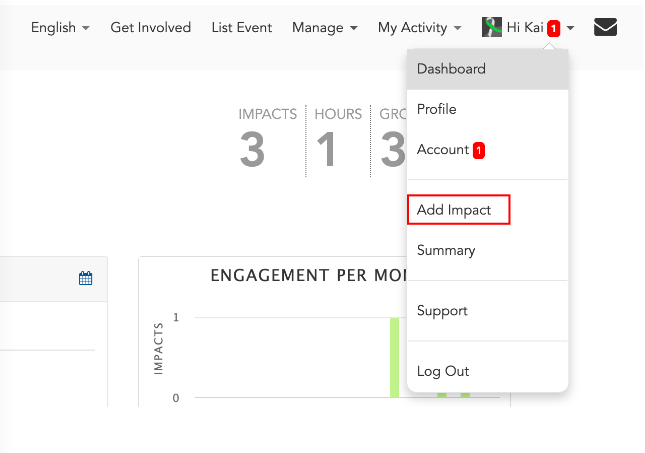 2. Choose which group you would like to record an impact for.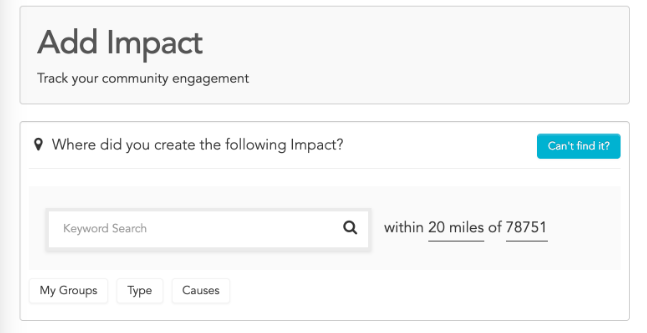 3. Enter the number of hours you were at the event. You can also add a comment either reflecting on or rating your experience. 
4. Select sharing and privacy settings.
5. Click "Save Impact" when done. 
Quick Tips:
1. To find volunteer opportunities, click "Events". You can filter by event type, cause, and date to find exactly what you are looking for.
2. To browse community resources, click "Service Partners" or "Explore". You can use filters to immediately connect you to non-profits that provide the services you need.
3. For further assistance, email services247@umd.edu.