Veteran Student Life
Apply for the Pat Tillman Scholarship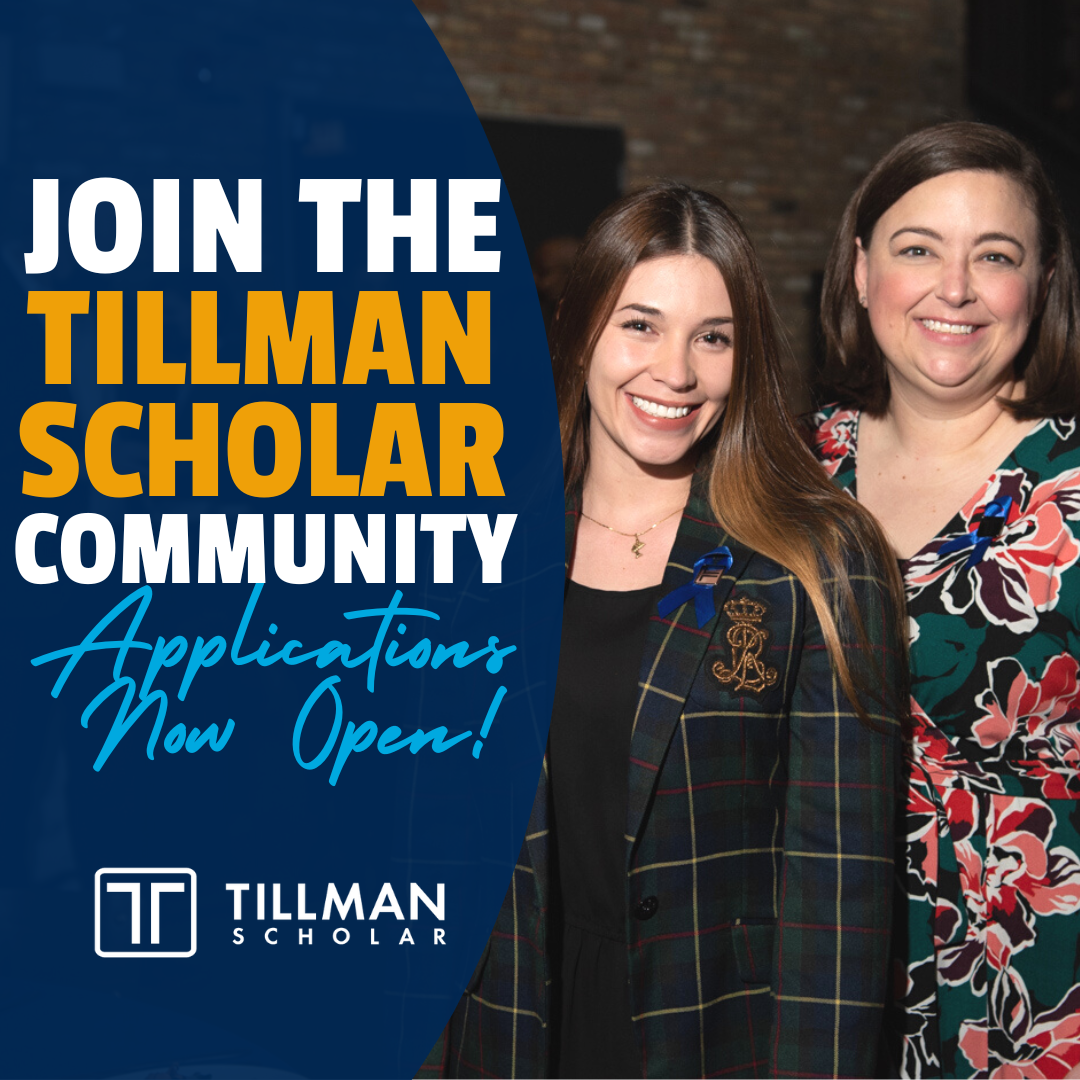 Attention all Terp veterans, service members, and military spouses! Applications for the 2023 Tillman Scholar program are now open through February 28, 2023. You can learn more about this opportunity and apply at apply.ptf.org
Completing the application will also automatically enroll you in all other veteran scholarships for the 2023-2024 school year.
---
Mission Statement
To build and maintain a community of veteran and military-connected students, staff, faculty, and alumni at the University of Maryland that collectively supports the transition from military life to civilian college. Together, the community provides opportunities for development along the 8 Dimensions of Wellness throughout the UMD experience empowering students to develop a renewed sense of purpose and significance during and after their time at the University of Maryland.
---
TerpVets Inspire
Yes, we're open: Come on in, Terps
Regular Seating and Indoor Dining have returned fully 
Dining indoors at the STAMP Food Court and other dining options in the building is now fully open. Regular seating has also resumed.
Please observe posted signs regarding shared spaces and lounges as well as UMD's continuing mask requirement (except for when eating/drinking). Subject to change based on UMD COVID guidelines. 
Entrances: All entrances into the building are open. Please note posted building hours.
Masks/Face Coverings: In compliance and coordination with public health guidance, COVID-19 data, and our county mandates, the University of Maryland requires masks to be worn indoors by ALL, regardless of vaccination status. For unvaccinated individuals, masks are also required while outdoors in crowded spaces.
Seating in Common Areas: Full operations have returned, and seating has been arranged in lounge areas. If you are unvaccinated, regardless of exemption status, please be seated 6 feet from others.
Food Court, and Other Public Spaces: Seated Dine-In Services have returned. Please observe posted signs. 
STAMP continues to provide a safe space for the community with safety and cleaning/disinfecting protocols guided by the CDC and state/county recommendations. Should any campus, state and/or national requirements change, this notice will be updated. Thank you for your continued cooperation.   
Getting Involved
A Special Thanks to our Proud Sponsors