Veteran Student Life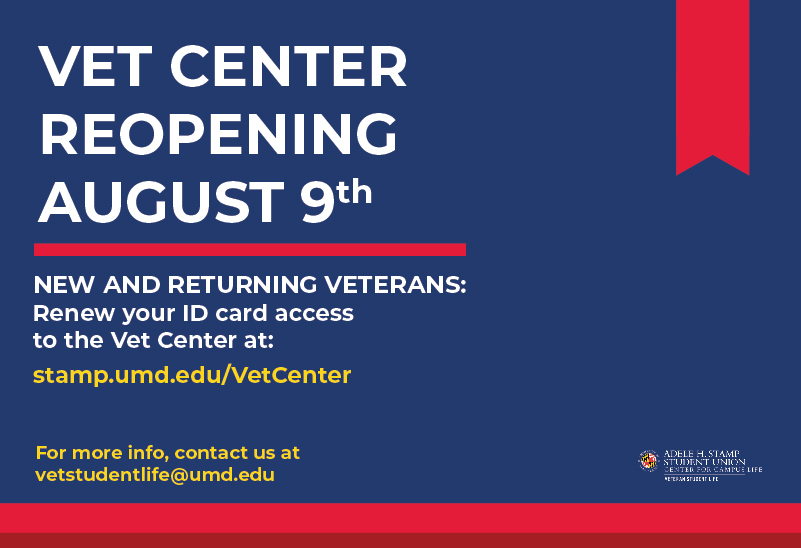 ---
Mission Statement
To build and maintain a community of veteran and military-connected students, staff, faculty, and alumni at the University of Maryland that collectively supports the transition from military life to civilian college. Together, the community provides opportunities for development along the 8 Dimensions of Wellness throughout the UMD experience empowering students to develop a renewed sense of purpose and significance during and after their time at the University of Maryland.
---
TerpVets Inspire
Good news! If you are cleared to come to campus in accordance with the 4Maryland reopening plan then you are cleared to come to STAMP. However, STAMP has implemented modified business hours and you can find more details here at stamp.umd.edu/reopen.
If you are specifically looking for a Veteran Student Life Representative, we are available in the Engagement Office down the hall from the Bookstore 8:30 AM - 5 PM Tuesdays, Thursdays, and Fridays.
...and be like Testudo—wear a face covering while inside STAMP. 
Getting Involved
A Special thanks to our Proud Sponsors