Terrapin Leadership Institute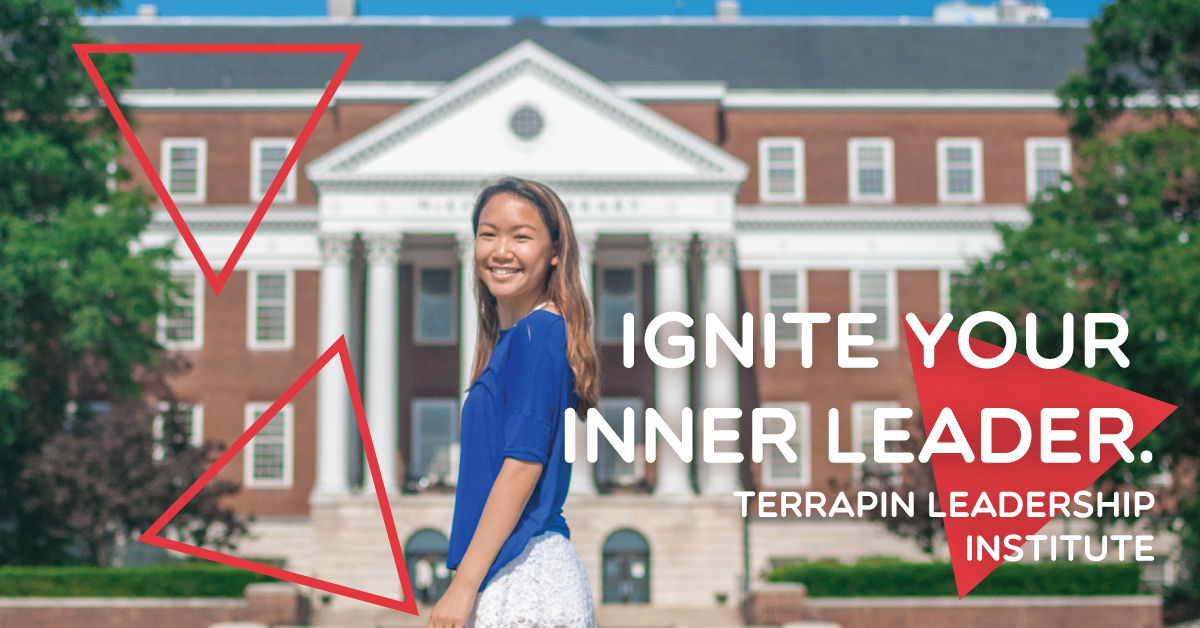 Terrapin Leadership Institute
The Terrapin Leadership Institute (TLI) is a six week-long leadership development program tasked to guide students across campus—through hands-on activities and critical dialogue—in discovering who they are as leaders and becoming confident with tangible leadership skills and strategies that can be applied to their everyday lives. The workshop is a low-commitment, high intensity series that is meant to accommodate the student's busy schedule. There is no cost to participate in TLI! 

Sessions Overview
Terrapin Leadership Institute 
Sessions will take place in-person starting the week of Sept 26th, 2022 and conclude the week of October 31st, 2022 
In-person Sessions: Wednesdays 5:30PM - 7PM, STAMP Student Union: Thurgood Marshall Room
Registration Opens August 22nd, 2022
Deadline to Register: Spetember 19th, 2022
[Fall Only] Foundations (6 weeks): Participants will explore and develop foundational leadership skills such as leadership styles, ethics, identity, collaboration, and communication . Perfect for emerging leaders who want to discover and/or refine their leadership philosophy and practice! No prior formal leadership experience necessary.
Leadership Introduction & Ethics
Leadership Styles & Strengths
Leadership & Identity
Communication
Collaboration
Goal Setting & Philosophy
*sessions are subject to change*
Benefits of Participating
There are many benefits to participating in the Terrapin Leadership Institute. Each participant receives the opportunity to receive the following:
Letter of Recommendation. Receive a personalized letter from your peer facilitator(s) outlining your performance and skills developed through TLI. This can be used when apply for jobs, internships, as well as campus or community organizations!
Resume Workshop. Following TLI, you will be offered a session on the best way to include TLI on your resume and how to best communicate the learning and knowledge gained through TLI. Offered Spring '22
Community. By participating in TLI, you are joining a community of life-long learners and leaders. You'll be able to meet and network with campus leaders with a variety of backgrounds, interests, and future goals. It's a great place to start building your network and form lasting relationships.