About Event Guest Services
EVENT & GUEST SERVICES
The Event & Guest Services unit is committed to assisting the UMD community whenever they visit the Stamp. 
Our mission is to support clients in planning and implementing successful and safe events; nurture a welcoming, inclusive and safe environment; assist guests and members of the UMD community navigate the available resources at UMD and the Stamp; foster diversity and growth among students, all in a cost effective and revenue generating manner.
Event & Guest Services participates in the Green Office Program.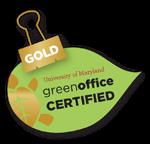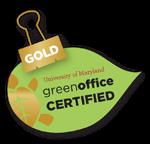 Event Services
The Adele H. Stamp Student Union annually hosts thousands of meetings, cultural events, conferences and programs, and celebrations.
The Stamp includes 18 indoor event spaces, including two ballrooms and two board rooms, suitable for a wide variety of events. We offer event support before and during an event.  Our Event Support staff are able to set up a variety of furniture and equipment, and the in-house IT staff has many audio/visual options to give your event even more possibilities. Our user-friendly online "eCalendar" system is a live, up-to-date source for room availability online 24 hours a day. 
Our customer-friendly staff, composed of both university students and full-time staff, is ready and available to aid you with your event questions or requests! The Event & Guest Services Office is located on the first floor of the Stamp in room 1133.
GUEST SERVICES
INFORMATION DESK
The Information Desk strives to serve the diverse needs and interests of the campus community by offering a multitude of services to students, faculty, staff, alumni, and visitors within the building and campus-wide. The Information Desk offers general information, including directions and phone numbers. The Information Desk also lends out laptops to students, provides information for public transportation options, houses the Stamp's lost and found, offers information regarding events and helps disseminate important information about the university.
TICKET OFFICE
The Stamp Ticket Office is the primary location for event ticket sales for over 500 student organizations! The Ticket Office is located on the Ground Floor next to the Hoff Theater in the Stamp. Also, come to the Ticket Office to pay for all your event related costs, including audio visual equipment, room rental and other miscellaneous charges. The friendly and helpful Ticket Office staff will be happy to assist you. 
As of August 3, Ticket Office operations have been temporarily relocated to the Information Desk. In-person event deposits and other payments can be made Monday - Friday 12:00 pm - 5:00 pm. For health and safety, cash payments will not be accepted.
To make an online event deposit or other event payment visit: https://stampunion.umd.edu/payments/StoreFront.aspx?storeId=2
To purchase event tickets visit: https://umdtickets.universitytickets.com/