Catering
Non-University catering is not permitted in events that are hosted in the Stamp.
For the convenience of the event sponsors and to help insure food safety, the Stamp has an in-house full service catering team to provide services ranging from simple deliveries (Goodies-To-Go) to elaborate dinners or receptions (Good Tidings Catering). Good Tidings Catering is convenient, is understanding to the Stamp facility, has direct access to kitchen facilities, and helps to promote campus involvement and cooperation. If Good Tidings or Goodies To Go are not what you are looking for, feel free to have your event catered by one of the other food vendors in the Stamp listed below.
Ethnic/culturally based registered student organizations in need of authentically prepared food to highlight or celebrate their specific culture should contact their Event Coordinator at stamp365student@umd.edu for additional catering information.
Note: documents in Portable Document Format (PDF) require Adobe Acrobat Reader 5.0 or higher to view, download Adobe Acrobat Reader.
FOOD COURT CATERING

Food Court Catering is the easy choice for great food from all your favorite STAMP brands for a remarkable experience across a variety of occasions: meetings, birthdays, graduations, retirements and tailgates. Food Court Catering offers pick-up and delivery services to meet your catering needs in The STAMP
Order online or download a PDF menu:
Contact us by phone: 301-314-8017  fax: 301-314-1885  or email: foodcourtcatering@umd.edu
GOOD TIDINGS

Good Tidings is the University's full-service in-house caterer. We provide elegant and delicious food to meet your desires: from formal receptions and seated meals to casual coffee and snack breaks - served by our professional, hospitable staff. 
Events in the Grand Ballroom or the Colony Ballroom must be catered by Good Tidings.
GOODIES TO GO
The University of Maryland's premier fresh delivery service is Goodies 2 Go. Goodies 2 Go offers a variety of different meal choices for your various events. Once ordered, your food will be delivered to your location on campus prior to your event. 
MOBY DICK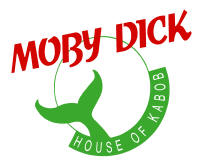 Moby Dick's House of Kabob has terrific, healthy, wholesome and fresh fast food. It is perfect for a quick lunch or dinner fix. Not only can this be a healthful, low-fat way of enjoying meat, it also can be an eat-and-run way of enjoying flavorful foods.
Contact us at (301) 405-6531 or by email mobydickexpress@gmail.com
PANDA EXPRESS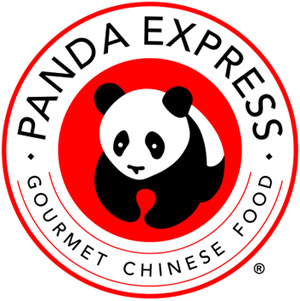 Easy to order, easier to eat. Panda's party trays are the perfect solution for your next meeting, event or gathering. Just order, pick-up, and grab your chopsticks. Let Panda do all the Wok for you – plates, utensils and fortune cookies included.
For more information, please call at (301) 314-6111 or visit https://www.pandaexpress.com
GREEN TIDINGS

Green Tidings mobile dining is a branch of Good Tidings Catering, University of Maryland's primary caterer. From formal receptions and seated dinners to casual coffee and snack breaks, Good Tidings makes and serves delicious food.