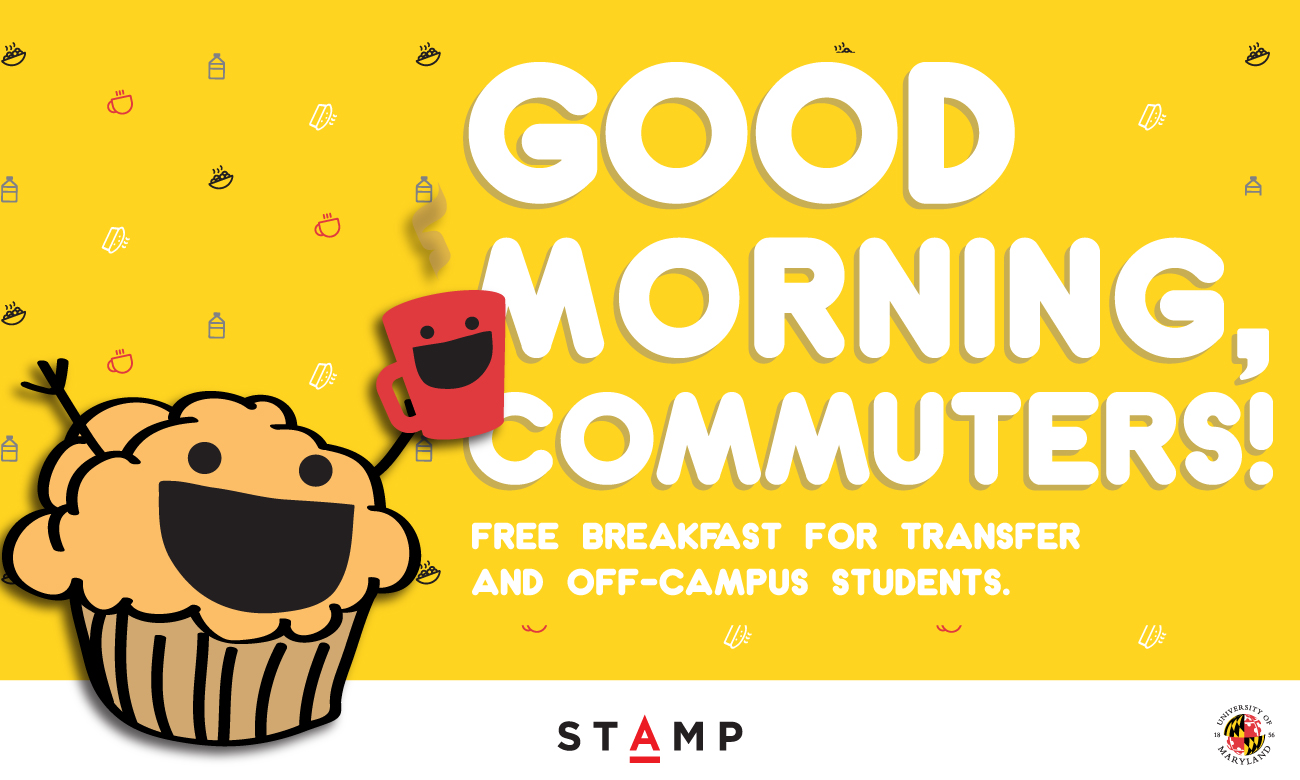 Good Morning Commuters takes place every first Wednesday of the Month from 8-11am in the Prince Georges Room in STAMP. We serve our off-campus and commuter students bagels, muffins, juice, and coffee to start your day. Stop by for some great food and a chance to chat with fellow off-campus students!
Mark your calendars! GMCs for the 2022-2023 academic year are:
September 7, 2022 
October 12, 2022 
November 2, 2022 
February 1, 2023 
March 1, 2023 
April 5, 2023 
May 3, 2023
Thank you to this year's sponsors!
University of Maryland Department of Transportation Services
Terrapin Tech