Plan an Event
PLAN AN EVENT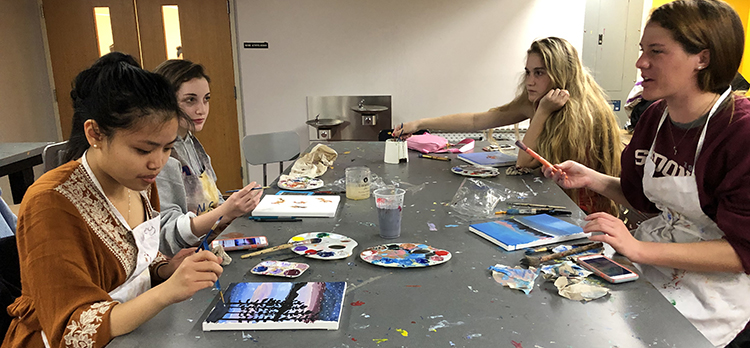 Please fill out this intake form and we will arrange the activities and space for your student organization or group gathering at Studio A.
Want to use our space?
The Studio A large studio space is also available to student groups and organizations who want to host a workshop, activity, or group gathering with a occupancy cap of 50 attendees.
Activities may include:
Turtle box painting
Salsa Dance Class
Tie Dye
Guided or Unguided Canvas Paint
Button making
Paint and pot succulent
Mug Decorating
Wooden picture frame painting
Candle making
Paint pour canvas
Tassel Jewelry
Faux Stained Glass Hangers
Nail string art
Private photography workshop
Interested in something not on this list? Reach out to us and we will work with you to make it happen!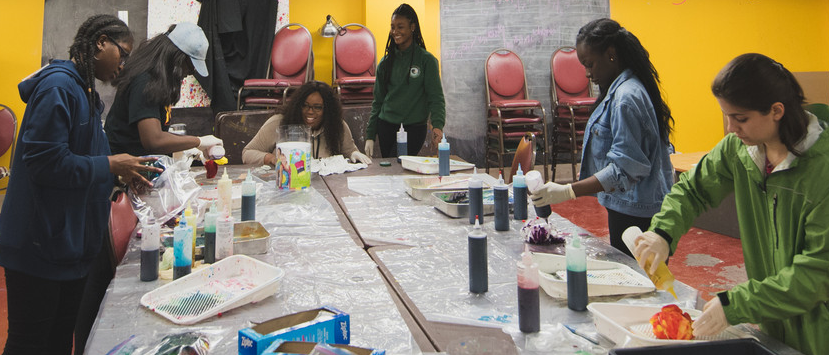 COMING SOON: Book Your Next Student Org's Event and Get it FREE
The Student Organization Resource Center and SGA will be providing grants to cover your events at Studio A! Visit the SORC Website for more details and the application form.
Costs:
The cost of rental for our large studio is as follows:
Student Groups                        UMD Faculty/Staff/Alumni/Departments                                General Public
   $25/hour                                                           $50/hour                                                                $100/ hour
A materials/instructor fee will be charged depending on what is requested and needed. To reserve the Activities/Dance room, please contact TerpZone.
Studio A Offers Virtual and in person classes and activities!
Some of our online-friendly activities you can do from your room include:
Drawing a Portrait
Drawing Your Pet
Digital Photo Collage in Photoshop
Zentangles
Creative Writing
Guided Painting
Salt Dough Sculpture
Marbelizing paper
Zine and bookmaking
Clothing Embroidery
Yoga
Salsa/Contemporary/Ballet Dance
Shrinky Dinks
Upcycled Dorm Decor
And more- reach out if you have a project in mind!