Class Registration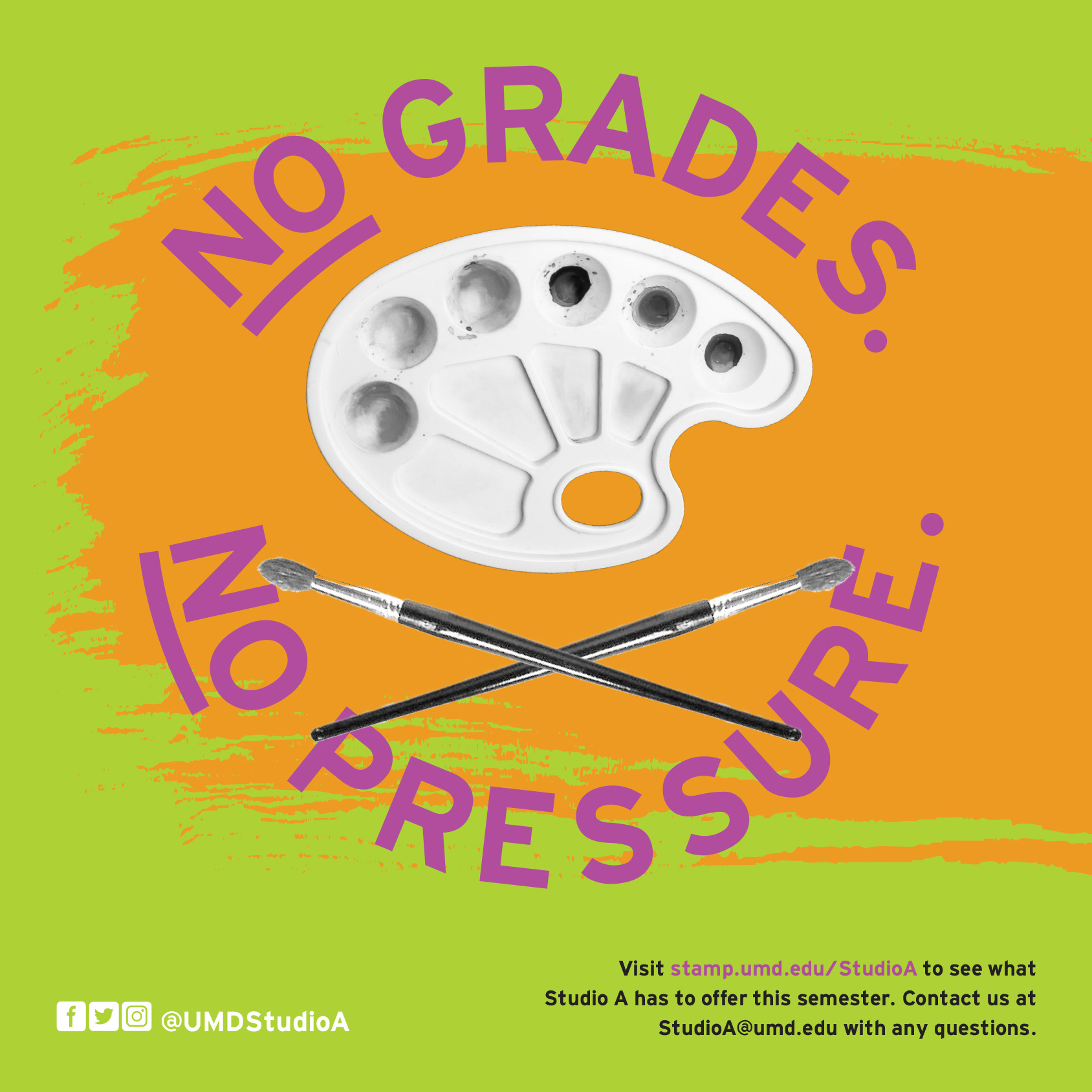 Register for Studio A classes:
Explore a new art form or develop your passion with our low-cost, stress-free courses.
View the Studio A class schedule and register today!
Full class listing is at stamp.umd.edu/studioaclass or listed below
Registration Details:
Registration is open until classes are filled - we recommend that you submit your registration as soon as registration becomes available. There is no way for us to hold spots, they are available on a first-come, first serve basis. If a class is full, you are welcome to email us at StudioA@umd.edu to place your name on a waiting list. 
Refund policy:
The University of Maryland maintains a strict no refund policy for sponsored activities. There are NO REFUNDS without a medical excuse from a physician. Only when a class is cancelled, will participants receive a full refund.
All classes are open to students, staff, and the public and run during the Fall & Spring semesters. No prior experience is needed for most of the classes offered through Studio A. Instructors have all been active in their medium for multiple years with some being current students and others being nationally renowned in their fields for decades. Studio A also participates in partnership with the community in various events (Stamp All Niter, StampFest, Next Now Festival) and holds free workshops and events during the academic school year.
Studio A is dedicated to ensuring a welcoming space for all on campus