Mission Statement
LGBTQ+ Student Involvement and Advocacy promotes student development and campus participation for students who identify as lesbian, gay, bisexual, transgender, queer, questioning, intersex, and diverse sexual/gender minorities. We are committed to the creation and maintenance of a campus environment where LGBTQ+ identity and issues are affirmed and supported through programming, student mentorship, scholarship fund development, and other initiatives.
You may also be interested in the vision, mission, and values of the UMD LGBT Equity Center. The LGBTQ+ Equity Center and MICA are the two primary offices that support LGBTQ+ students on campus.
UMD is proud to affirm LGBTQ+ members of our community in their identities. The Health Center offers health and wellness services to LGBTQ+ students. Students may take courses in LGBTQ Studies through the Harriet Tubman Department of Women, Gender, and Sexuality Studies, some of which can count towards CORE requirements. If LGBTQ+ students are concerned that they might not be welcome in a particular office or program at our university, please contact us and we will be happy to help.
Spring 2023 Programs and Events
SEE's Annual Spring Drag Show 4/14/23 
SEE hosted its annual Spring Drag Show, featuring four drag queens: emcee and UMD alumni Miss Toto, Sirene Noir Sidora Jackson, Angelle Zhané, and Kornbread Jeté, former competitor in season 14 of RuPaul's Drag Race.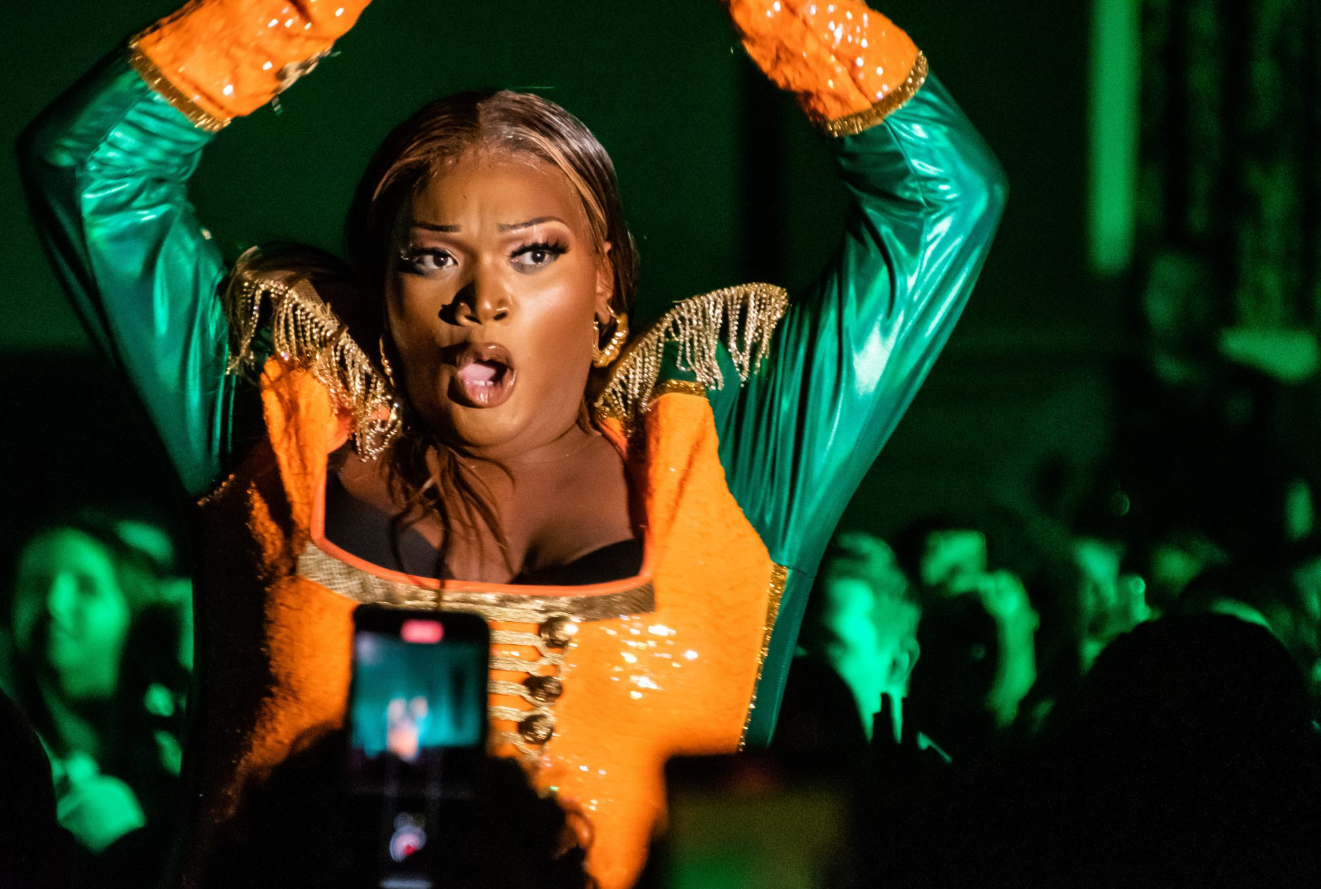 Real Talk: Being Queer & Your Career 4/13/23 
In partnership with the University Career Center, MICA hosted a career panel in which five LGBTQ+ professionals, Italy Balely, Alexander Williams, Michelle Dang, Resa Lovelace, and Veena Aruldhas, were invited to converse with two student facilitators, Karenna Aparece and Cole Harding, on queer experiences in the workplace.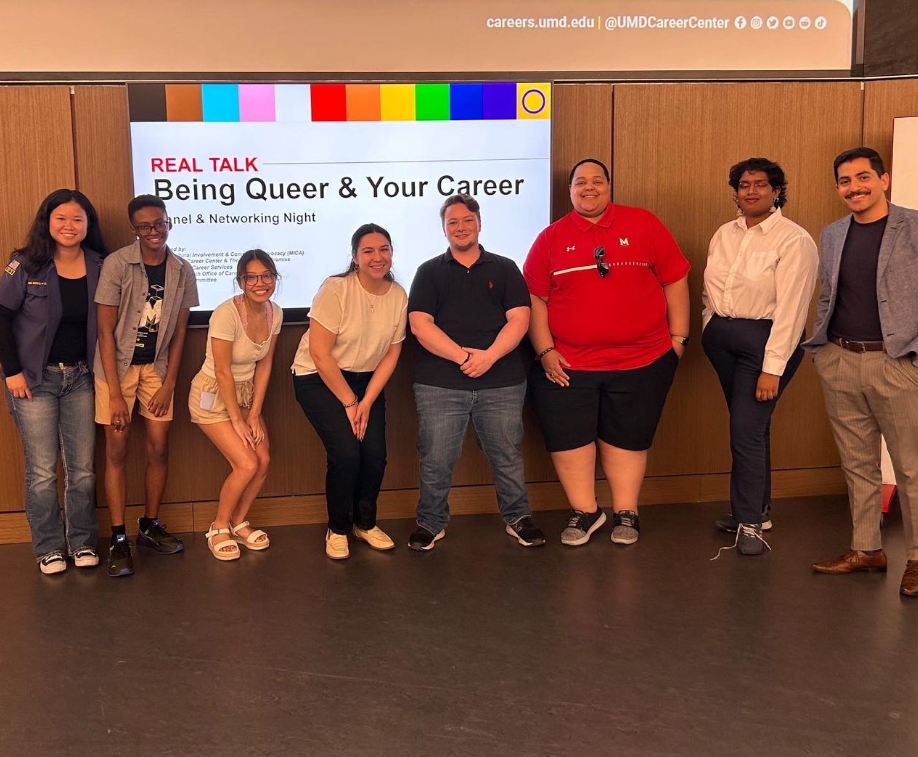 Being Queen is My Resistance: Lessons in Drag Mythology & Migration 3/23/23
Local drag artist KaMani Sutra graced a UMD audience with their "cabaret-style, one-person show that blends storytelling, drag performance, dance, and video to weave together milestones in KaMani Sutra's story of discovering their femininity while being an adult immigrant to the United States." The event was co-sponsored by the Harriet Tubman Department of Women, Gender, and Sexuality Studies; the Asian American Studies program; the Queer Leadership Accelerators student club at the Robert H. Smith School of Business; and the Asian American Student Union.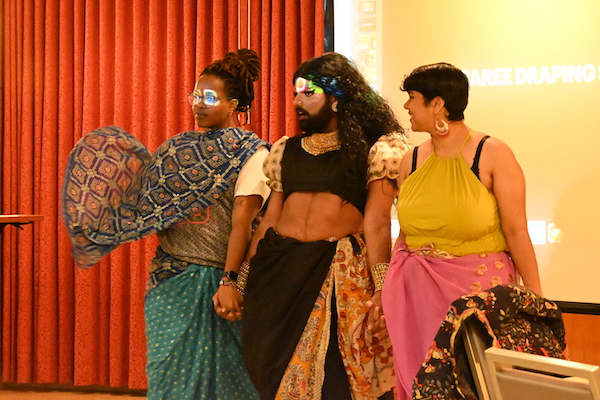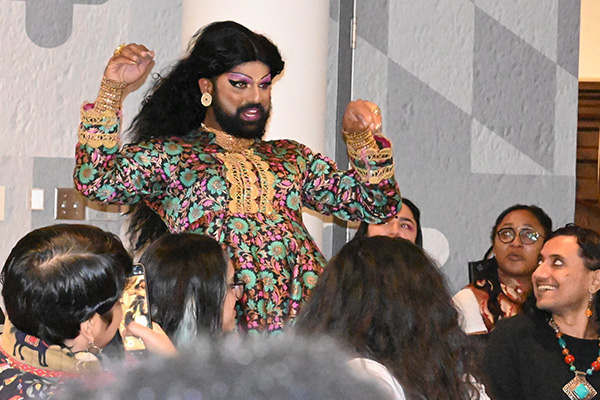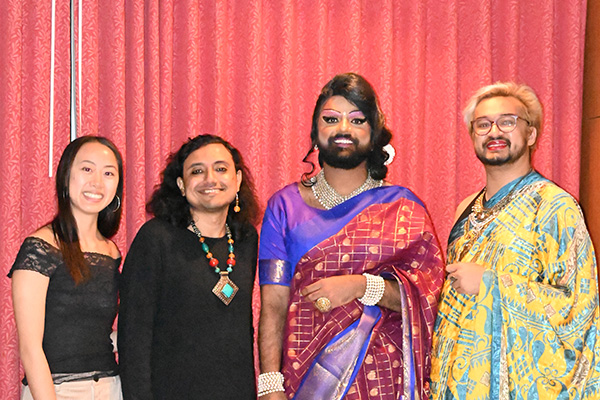 Creating Change 2/17/23-2/20/23
This year, UMD sent 12 students to San Francisco for the Creating Change conference, its largest ever contingent for a non-local host city. Students from six different schools and colleges attended the annual political, leadership, and skills-building conference for LGBTQ activists and student leaders from across the country.

Fall 2022 Programs and Events
Pride in STEM Day 11/18/22
Pride in STEM Day celebrates the work and barriers of LGBTQIA+ people in science, technology, engineering, and mathematics (STEM). All schools and colleges at UMD with STEM programs participated in our campaign. The graphics can be seen on the MICA Instagram channel here.
---
Queer Open Mic 10/18/22
We honor National Coming Out Day with our open mic night in the longstanding queer tradition of reclaiming control over our own narratives, boldly speaking out against power, and using art as a vehicle for personal-political transformation.
Co-hosted with Jammin' at Maryland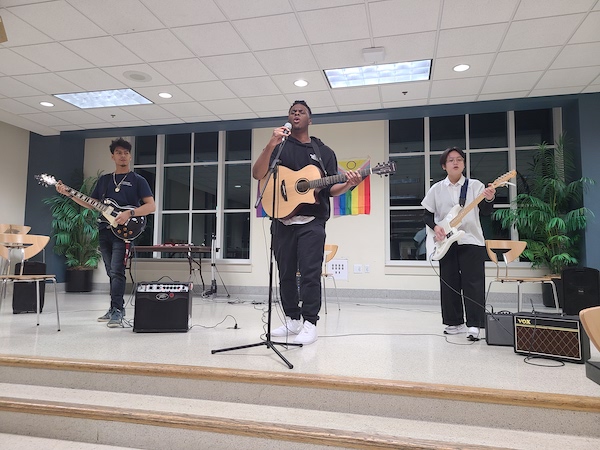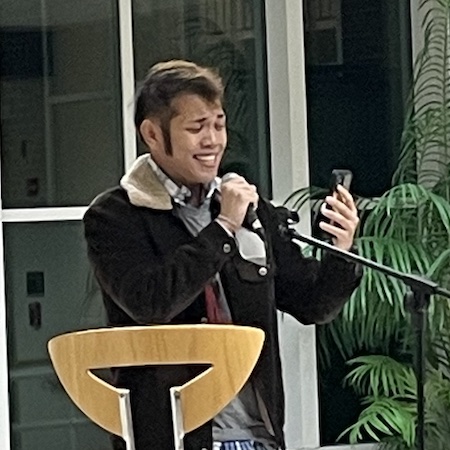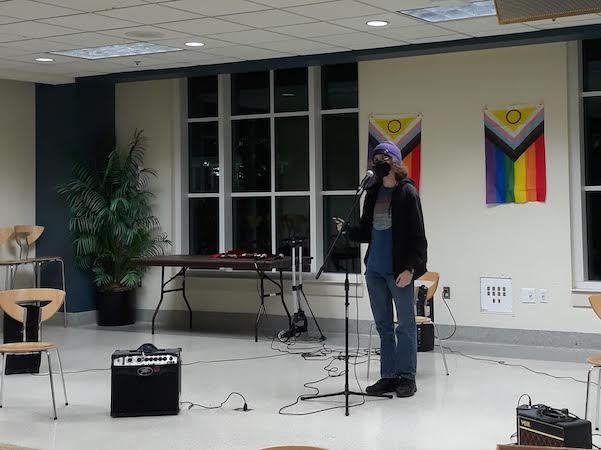 Linking Communities
We are just one of the areas of involvement & advocacy within the Office of Multicultural Involvement & Community Advocacy. The Linking Communities Calendar below shows programs and events across all of MICA.