LGBTQ+ Student Involvement & Advocacy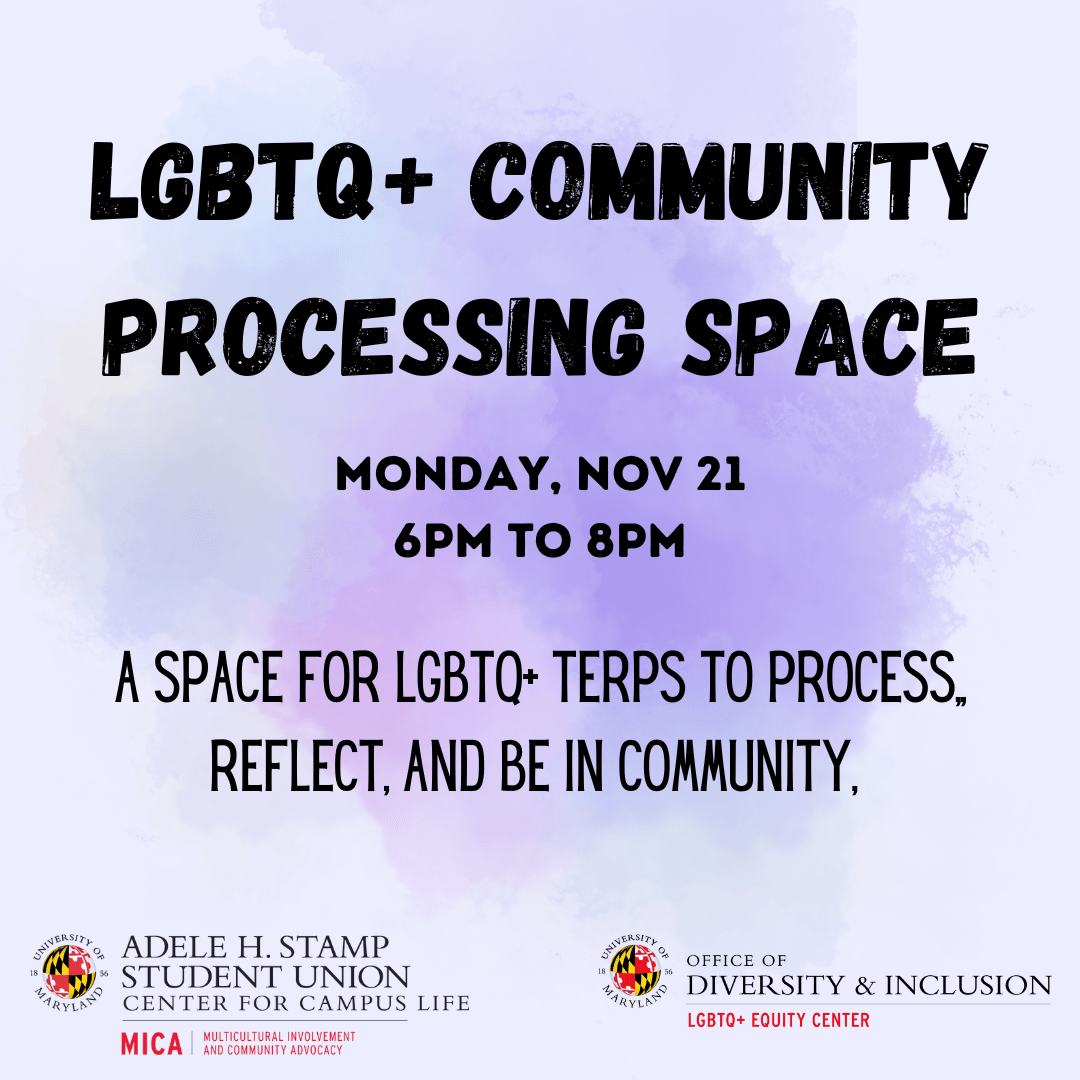 LGBTQ+ Community Space
In light of the attack on an LGBTQ nightclub in Colorado Springs, MICA and the LGBTQ+ Equity Center are holding space for LGBTQ+ members of the UMD community on Monday, November 21 from 6pm to 8pm. RSVP here: https://forms.gle/NW92JrMtQPfG3ha68.
Note: You will need to be logged in using a UMD Google account to access the RSVP form.
The Counseling Center is available for same-day drop in appointments to support students.