LGBTQ+ Student Involvement & Advocacy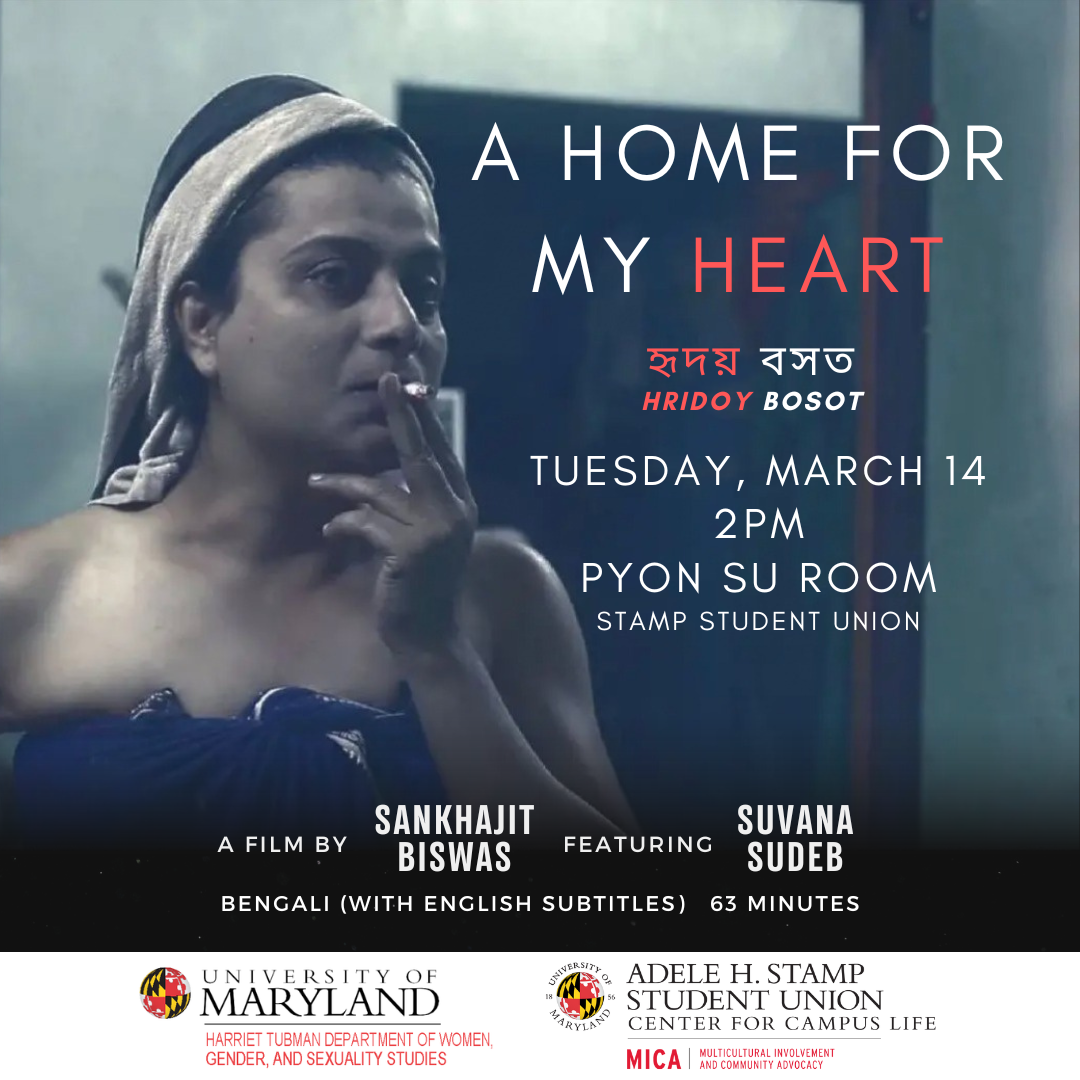 A Home for My Heart
A Home for My Heart (Hridoy Basat) is a Bangla film with English subtitles that tracks the journeys of Sudeb Suvana, a trans feminine person. She thinks that her heart will find home in her body after gender affirmation surgery, but the process also reveals subtle shifts in her relationships with her partner, her parents and her brother. Is the quest for the perfect home for our heart ever complete? The 63 minute film is directed by Sankhajit Biswas in collaboration with Suvana. This is the film's first screening in the US.
Tuesday 3/14 at 2pm in the Pyon Su Room (Stamp 2108)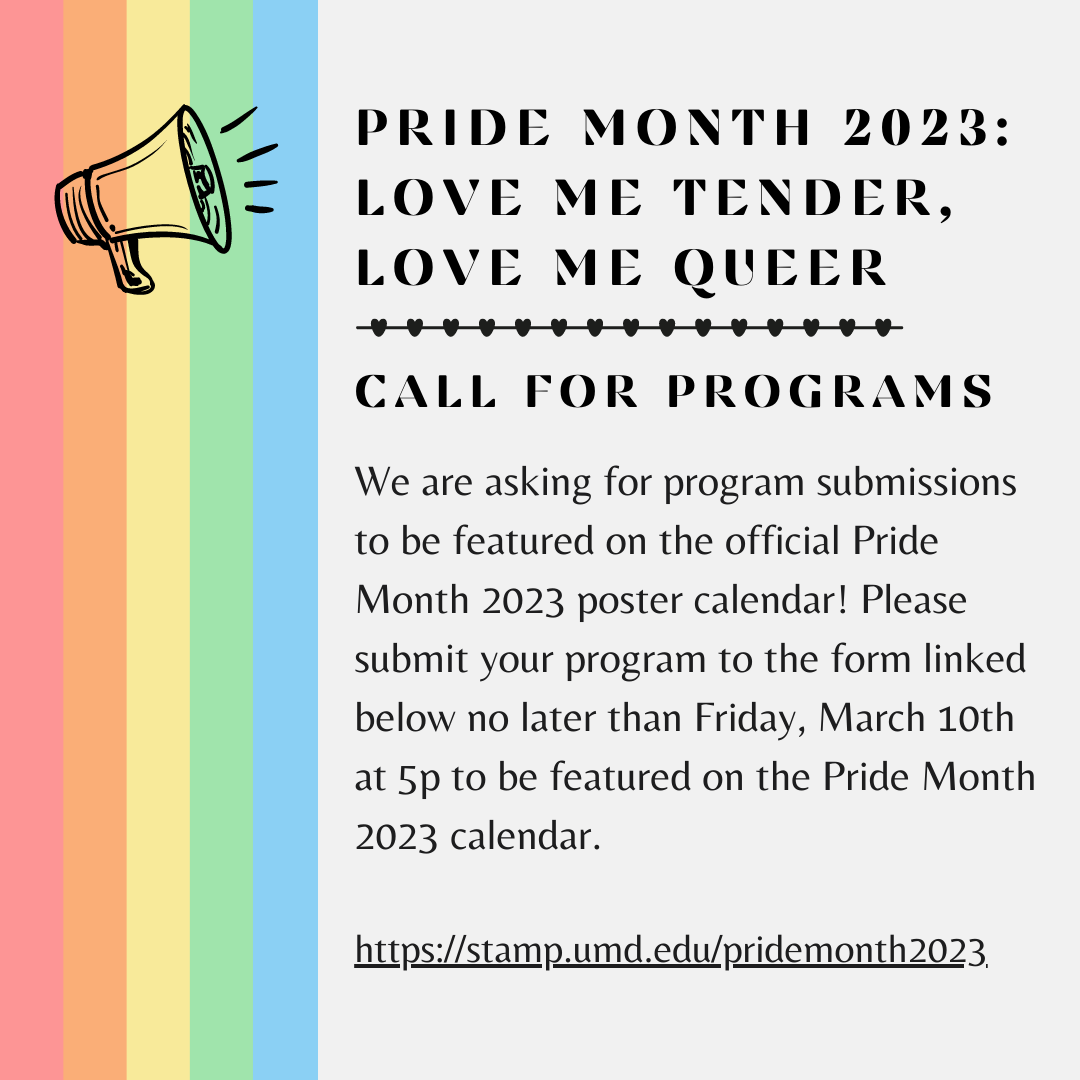 Pride Month 2023: Love me Tender, Love me Queer
Call for Programs
We are asking for program submissions to be featured on the official Pride Month 2023 poster calendar! Please submit your program to the form linked below no later than  ̶F̶r̶i̶d̶a̶y̶,̶ ̶M̶a̶r̶c̶h̶ ̶1̶0̶t̶h̶ Tuesday, March 14 at 5pm to be featured on the Pride Month 2023 Calendar.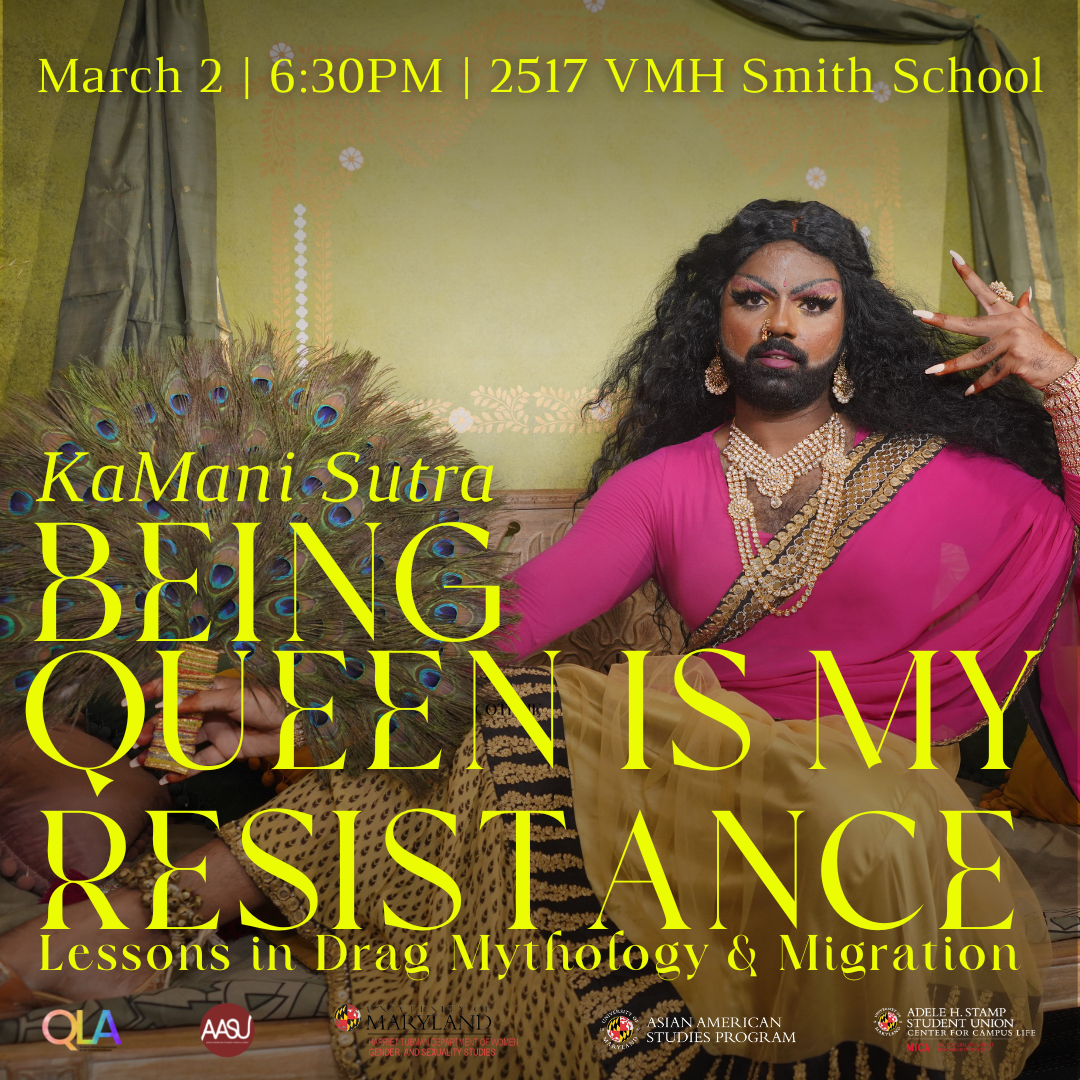 Being Queen is My Resistance
This cabaret-style, one-person show blends storytelling, drag performance, dance, and video to weave together milestones in KaMani Sutra's story of discovering their femininity while being an adult immigrant to the United States. It contrasts the freedom to express their true self in a foreign land with aesthetics and inspirations rooted in the richness of Indian drag. Interspersed with short performances and (consensual!) audience participation, KaMani's lecture-performance-workshop challenges the myths of the model minority, binary gender, and colonizer saviorship. It is a celebration of intergenerational queerness, LGBTQ+ community, saris, mujras, divine femininity, and self-love.