Multiracial & Transracial Adoptee Student Involvement
Multiracial and Transracial Adoptee Student Involvement
Welcome! Multiracial and Transracial Adoptee Student Involvement is dedicated to cultivating an environment on campus and within the broader community that fosters the development of multiracial, multiethnic, and transracial adoptee identities and encourages cross-cultural collaboration. 
Announcements:
Join the 2023 Multiracial Heritage Month Planning Committee! stamp.umd.edu/multiracialcomm23
November is National Adoption Awareness Month!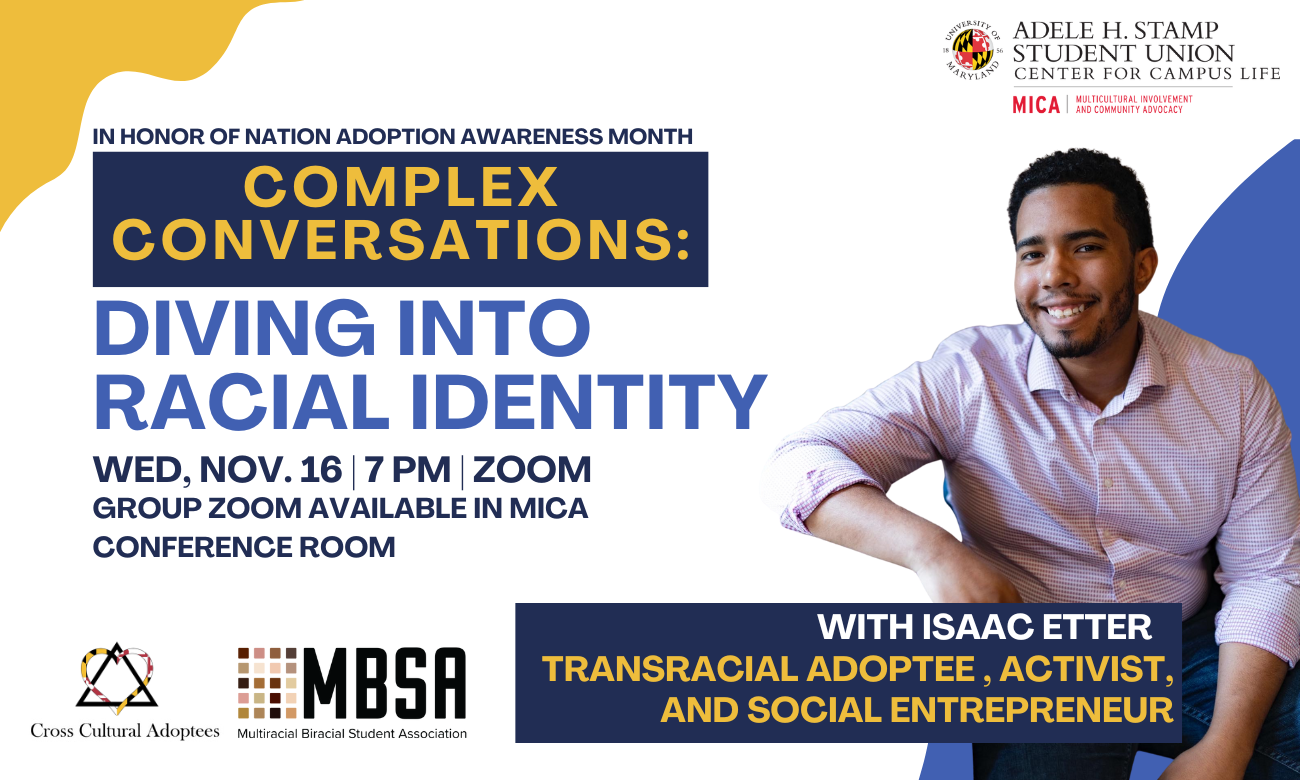 Guest Speaker: Isaac Etter, Transracial Adoptee Story, Dialogue, and Q&A
November 16 | 7:00 pm | Zoom
Register for link
From MBSA , CCA, and MICA
Other opportunities for involvement: 
Contact our team:
Ava Lamberty, Multiracial Community Involvement Intern: alamber1@umd.edu
Adriana Feijoo, Graduate Coordinator for Multiracial Involvement: afeijoo1@umd.edu
Hana Zewdie, Coordinator for Multiracial & Native American/Indigenous Student Involvement: hzewdie@umd.edu
Return to Student Involvement Areas
Calendar