Multiracial & Multicultural Student Involvement
Multiracial & Multicultural Involvement
Welcome! Multiracial & Multicultural Student Involvement is dedicated to cultivating an environment on campus and within the broader community that fosters the development of multiracial and multicultural identities and encourages cross-cultural collaboration. 
Announcements:
Check out our Multiracial Heritage Month programming happening throughout March!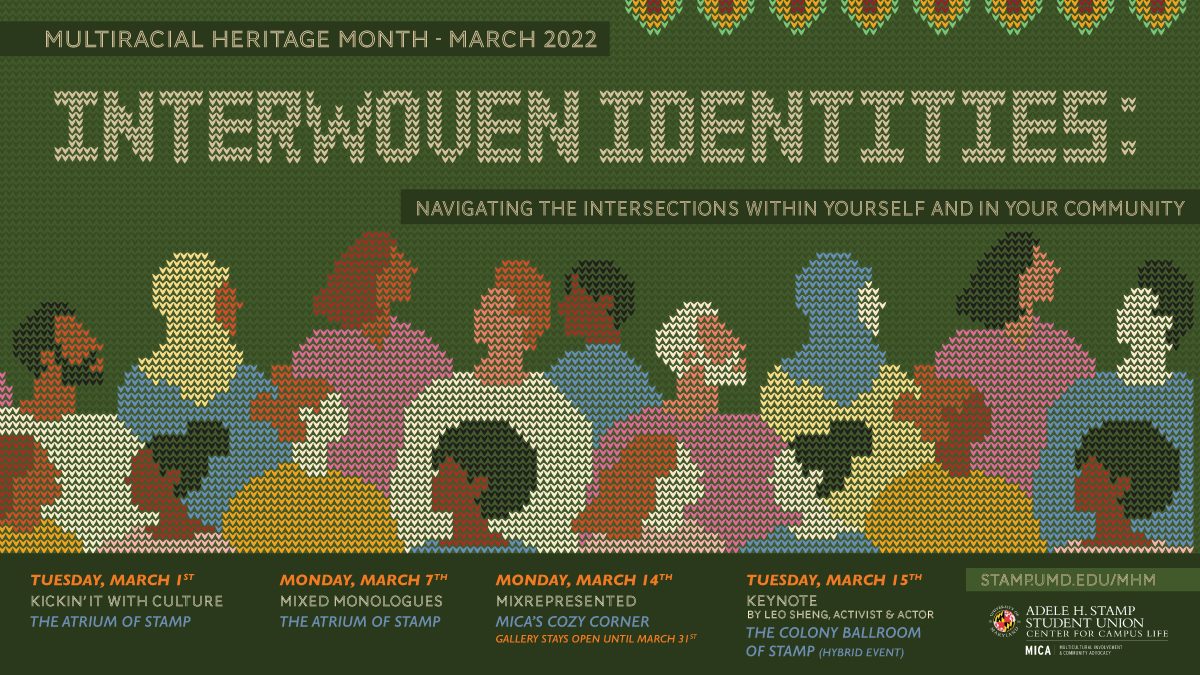 ---
Follow the Multiracial Biracial Student Association @mbsa.umcp on Instagram for details and updates!
Other opportunities for involvement: 
Growing Up Biracial from the Washington Post HD Podcast.
The Multiracial Biracial Student Association was once nationally recognized in the New York Times! Check out the article here!
---
Contact our team:
Sara Wiatrak, Multiracial Community Involvement Intern: swiatrak@umd.edu
Tyanna A. E. Clayton-Mallett, Graduate Assistant for Multiracial Involvement: taeclaym@umd.edu
Ghonva Ghauri, Coordinator for Multiracial & Native American Indian/Indigenous Student Involvement: gghauri@umd.edu
Return to Student Involvement Areas
Calendar