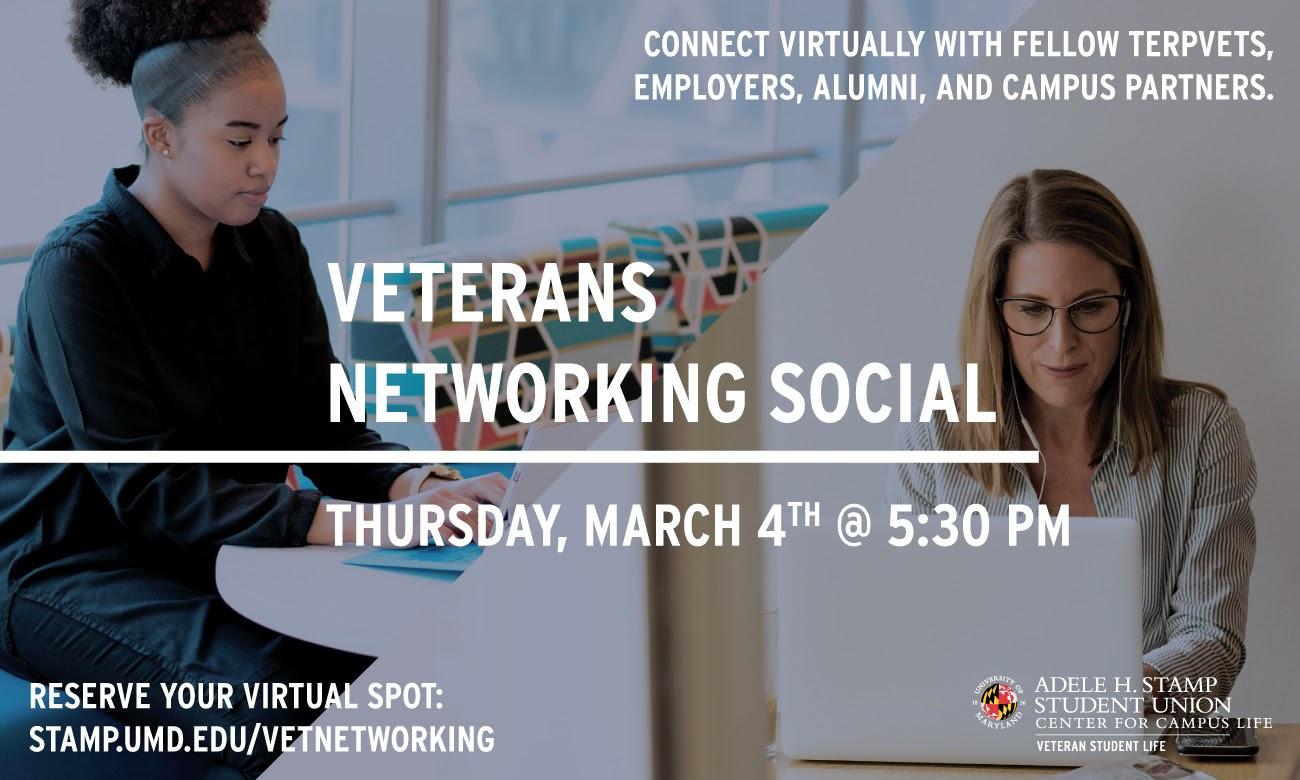 Student Veteran Networking Events
Next Event: TBA
The Office of Veteran Student Life periodically holds networking events for student veterans to meet with employers that are seeking to hire or provide advantageous opportunities to veterans. Whether you are actively searching for employment, an internship, or just would like to come to see what opportunities are available, these networking events are designed for student veterans.
UMD Professional Development Resources
Careers4Terps is a great official UMD resource that you can use to find internship opportunities, jobs, workshops, practice interviewing, receive career advising, and so much more. All you need to do is log in with your Directory ID and password. A few commonly useful resources are linked below:
Undergraduate Resume Review: Tues/Thurs 5PM-6PM by appointment

Here you can receive Peer Advising on your resume, great for preparing for a job search or career fair
Current Peer Review Sessions are limited***
Graduate Resume Review: By appointment

If you are a graduate student and would like resume or cover letter advising, schedule an appointment with a career advisor at the link below
FOCUS2 Tool: Usable anytime

For those of you who might not be sure of how you want to focus your studies or where you would like your academic career to take you professionally this tool is great for providing you with potential career interests based on some short quizzes
If you do not see a resource here that helps your specific circumstances, feel free to reach out to us so that we can assist you in finding professional development assistance.