Transfer Students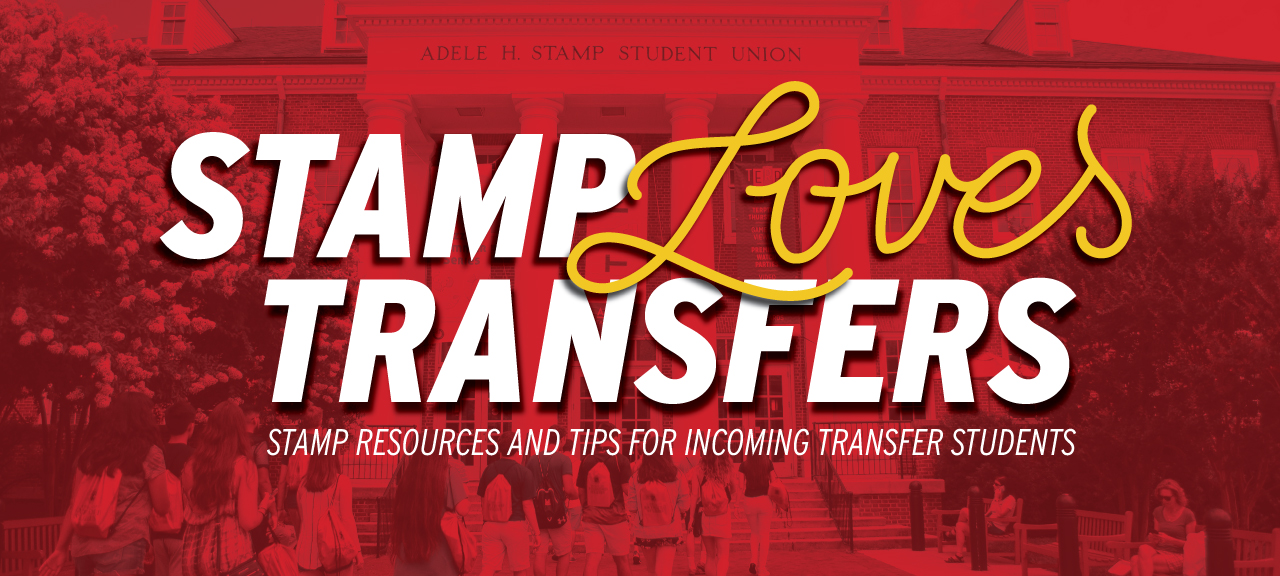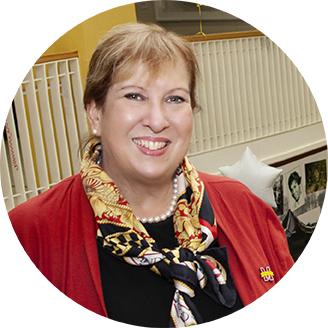 Dear new Terp,
Welcome to the University of Maryland from all of us at the Adele H. Stamp Student Union — Center for Campus Life.  Whether you are a freshman, transfer or new graduate student, you are an integral part of our University of Maryland community, and we are so glad you are here.
You are also part of an incoming class this fall who are arriving at a pivotal time in our nation's history — a time marked by unprecedented events that have left our collective society feeling uncertain about the future. As changes all around us take shape, and as you step onto our campus, know that you will absolutely find community here along with chances at every corner to make friends, learn, create, grow. You will be the future changemakers and innovators of our world.
Here at the heart of UMD, STAMP offers programs that can enrich your college experience. Come discover yourself, and explore the opportunities with us:
Leadership and Community-Service Learning (LCSL) — make a difference in the community, volunteer, teach, gain leadership skills that will take you beyond graduation
Multicultural Involvement and Community Advocacy (MICA) — get involved in social justice, diversity and inclusion programs, addressing issues for LGBTQIA, Black, Native American, Women, Asian American Pacific Island, Multiracial, and under-represented communities
Activities and Special Events — attend live events, shows, concerts; meet friends, dance, sing, or join a club (there are more than 800 to choose from)
Engagement — find resources for students who are veterans, transfers, in graduate school, undocumented, immigrants, or commuters  
TerpZone — grab a friend for bowling, billiards, video games, TV lounges in our state-of-the art facility
STAMP Gallery, Studio A, Contemporary Art Purchasing Program — discover your inner artist, attend gallery shows, and more
Memorial Chapel — find your spiritual center; reflect in beautiful garden spaces; and meditate at the Labyrinth
We can't wait to see you in the STAMP! Come find yourself here.

Dr. Marsha Guenzler-Stevens
Director, Adele H. Stamp Student Union — Center for Campus Life

"Why the "A?" Glad you asked. Positioned right at the center of our logo, the highlighted "A" reaffirms STAMP as the heart of the University of Maryland and as the center of campus life, providing an open, safe space to all who walk through its doors. It is also a nod to Adele H. Stamp, the University's first Dean of Women, for whom the building was renamed in 1983."
Feel free to reach out to us on Facebook or Instagram if you have any questions!
New Student Events
August  — During the first week after move-in, first year students are invited to participate in UMD's yearly fall welcome, filled with amazing events! Be prepared to be greeted by UMD's new president, Dr. Darryl Pines, hear the Mighty Sound of Maryland band, and the best mascot in the Big 10, Testudo! More information about Fall Welcome can be found here.
September — In the first few weeks of the semester, students are encouraged to check out more than 800 clubs and organizations at the First Look Fair. This year, the fair goes virtual! Meet new students just like you! Click here to learn more!
Get Involved
There are so many opportunities to get involved in campus life. One way is to join one of the 800+ student organizations on campus. Visit the Student Organization Resource Center in STAMP and they will help you navigate student organizations.
Throughout the semester, Stamp Special Events hosts a variety of events to transform and enrich the Maryland experience through a comprehensive schedule of interactive, exciting and intentional student-centered programming that promotes student engagement. You can visit their page to find out more information about these events, like the STAMP All-Niter, Homecoming and more!
One of the best ways to get involved is to work with us! STAMP hires more than 400 student employees in various areas of employment. Visit our employment page often to see what openings are available.
Get Connected
Stop by STAMP and get to know a little bit about who we are!
Shopping and Dining
If you need a quick bite to eat in between classes or need somewhere to get your text books or gameday gear, the Stamp has you covered.  Stop by our food court to try all of our different food options.
We also offer a variety of servies such as M&T Bank, the University Book Center, or the Union Shop. As you can see STAMP has you covered, so stop by and say hi!
Get to know UMD
Welcome to College Park! Check out the resources below that can help answer any questions you may have about campus life.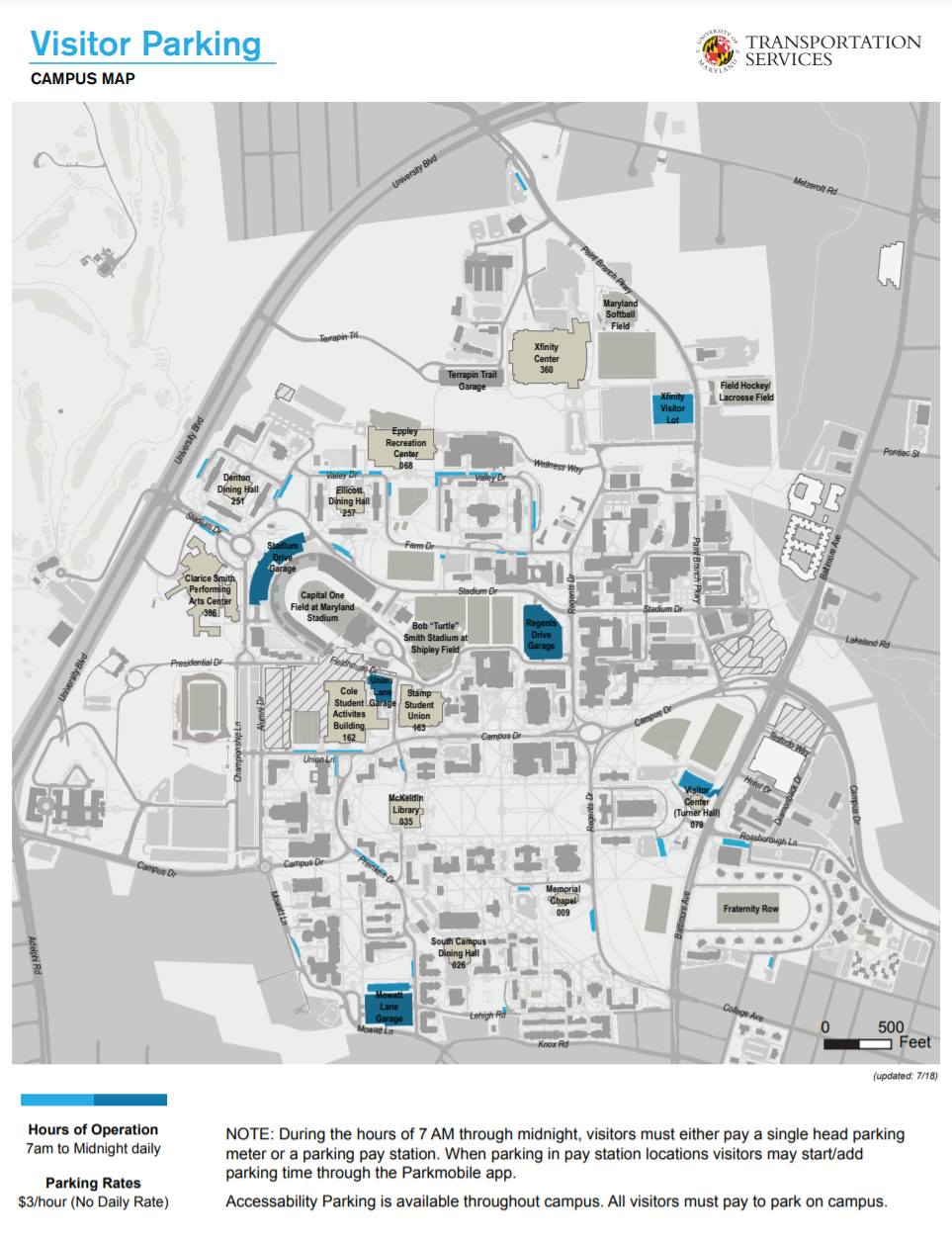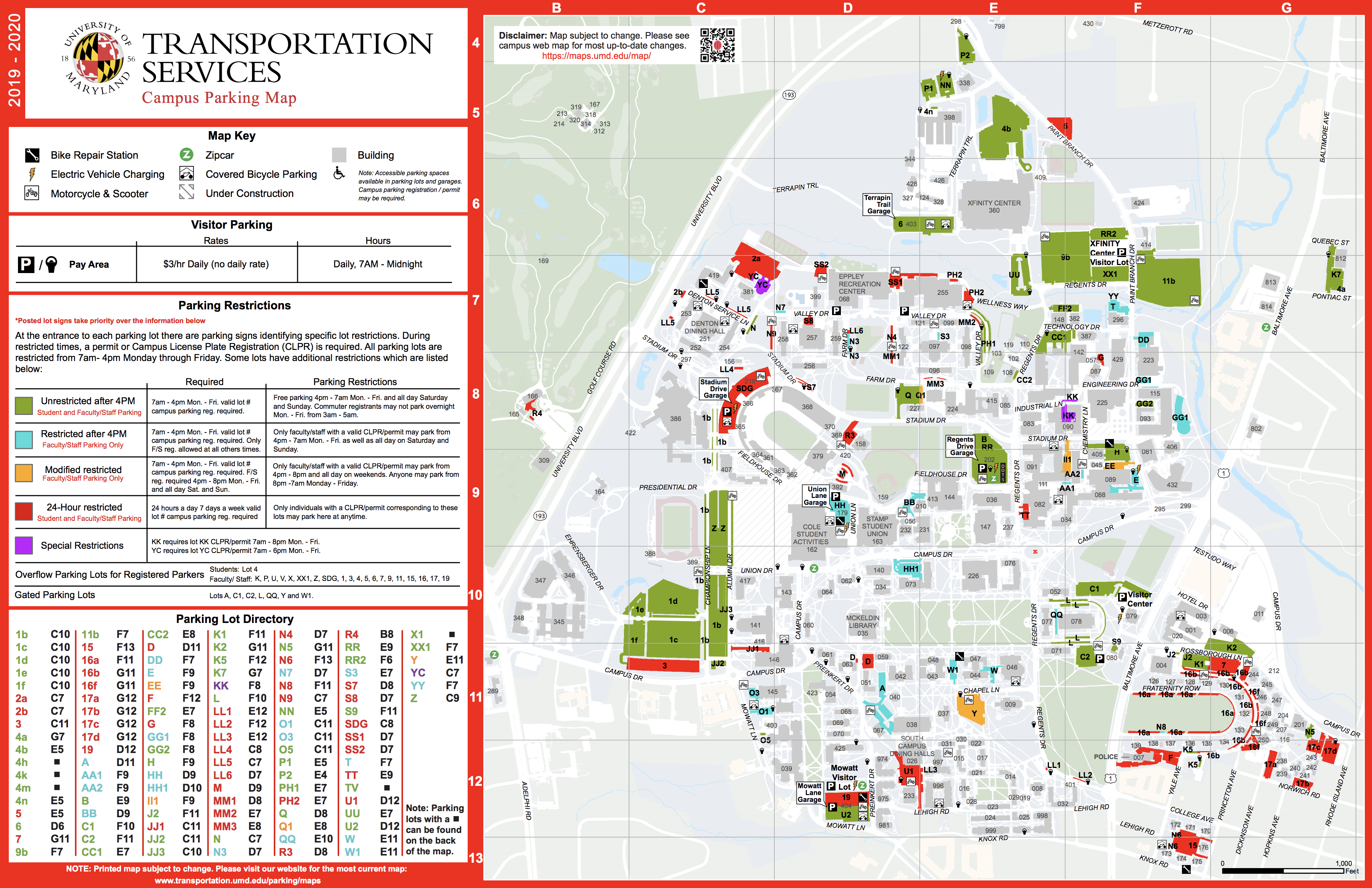 Also be sure to visit the City of College Park's website for more information about the areas surrounding campus.
You can find a map of the City of College Park here.