Mosaic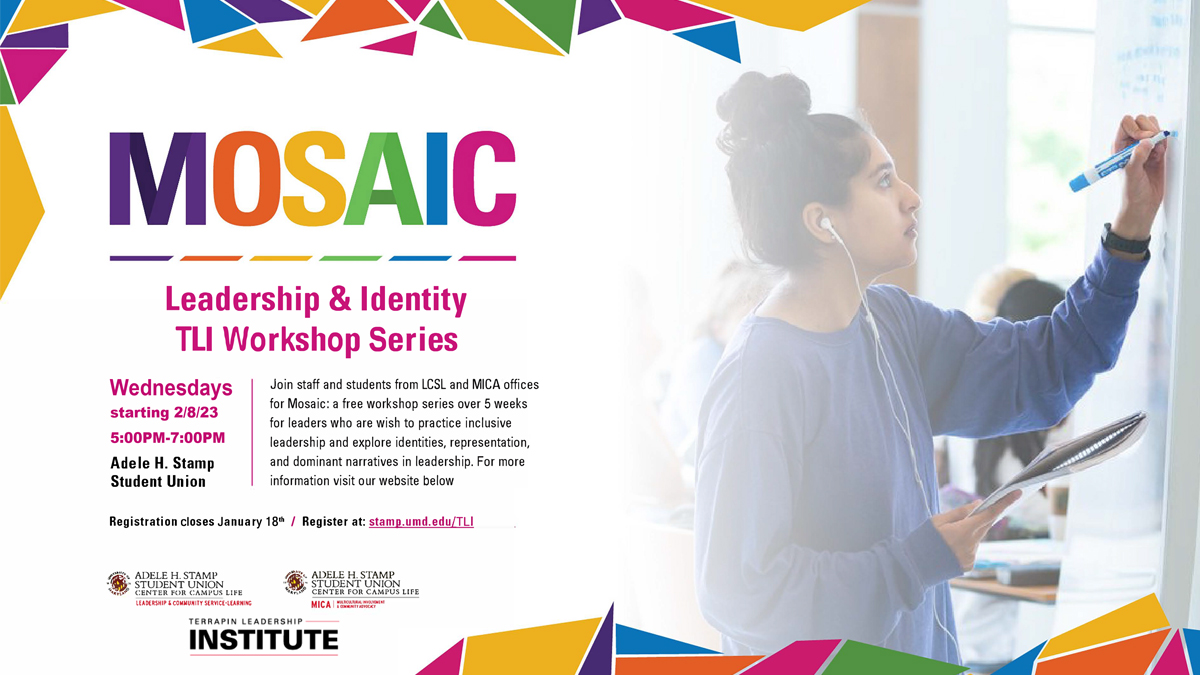 [Spring Only] MOSAIC: Identity & Leadership (5 weeks) In collaboration with the Leadership & Community Service-Learning, this track will explore leadership and social identity concepts related to liberation in how we navigate interconnected social systems in the present while reimagining and taking action steps towards the future we are dreaming of in the tomorrow. A great experience for leaders who...
Wish to explore identities, representation, and dominant narratives in leadership,
Desire to develop their confidence to practice leadership among diverse groups and context, 
Value growing in their awareness of social power systems and
Who want to be in a learning community with others practicing reimagining systems and leadership processes 
Registration opens November 2nd
Track begins week of February 6th
Community & Identity
Power & Empowerment
Reimagination
Action
Commitment
Why should you attend?
Great opportunity to work with and connect with diverse student leaders on campus as well as grow in self and social awareness, practice dialoguing and leading across differences. 
Who can participate?
Any undergraduate or graduate student, in any discipline, particularly those interested in understanding their own and others' identities, as well as social, cultural, and systemic impacts on leadership.  
What will take place?
Participants can expect a full day filled with simulations, intentional activities, group discussions, and personal reflections.