Senior Spotlight
Class of 2019 Senior Shirts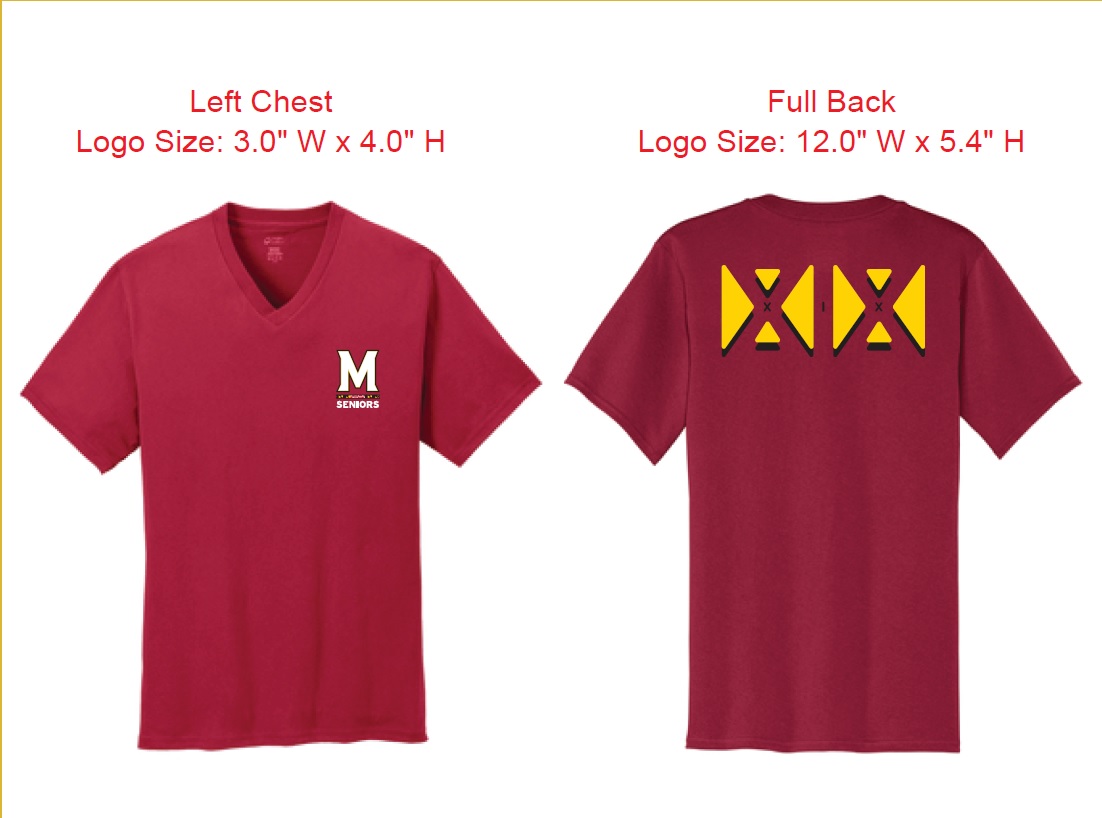 Do you know a Maryland senior who has done something impactful, amazing, or interesting during their time at Maryland? Submit their story and a high quality photo of them here so we can feature them below and on the UMD Seniors Facebook page! We're looking of a collection of all of the amazing things that our seniors have done for the University of Maryland.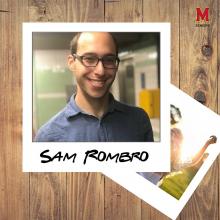 Out next shining Senior Spotlight is Sam Rombro! Sam is a Physics major who's going onto Grad School next year to study Medical Physics! 

During his time at UMD he's served as the Risk Management Officer and Fundraising Chair for Phi Sigma Pi Professional Fraternity. He's also served as the Treasurer of Quiz Bowl (he's a national champion, by the way) and he was a member of Team BioCHIPS for the Gemstone Honors Program. Their goal during their project was to integrate electronic sensors into a gut-on-a-chip system.

His friends say that he is both and great friend and an amazing person and one of the smartest people they all know. He also hates pineapple of pizza but we'll let that slide.

You sound pretty rad, Sam.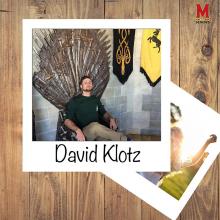 Our next Senior Spotlight is David Klotz! David will graduate with a Bachelors in Marketing and a minor in Spanish Language and Cultures this spring. 

While at Maryland he's been a brother of Phi Sigma Kappa and is currently serving as internal philanthropy chair. During his time, he's scored some amazing co-sponsorships for their new philanthropy event in the spring! (#notsponsored) He's also participated in the Media, Self, and Society track of College Park Scholars and is a member of TerpAMA. Last semester he had the opportunity to study abroad in Spain! 

Fun fact: He's exclusively referred to as "Klotz" by his fraternity brothers.

Good job, David!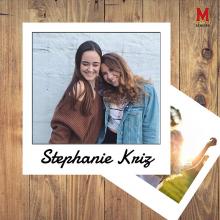 Our next Senior Spotlight is Stephanie Kriz (pictured here with her friend Rachel who nominated her)! This year Stephanie will graduate with a Civil Engineering degree and will work for Whiting-Turner as a project manager.

During her time at Maryland she's been a member of Alpha Delta Pi sorority where she served as both President and Finance Vice President. She's also served as the president for the American Society of Civil Engineers and is a member of Chi Epsilon Honor Society.

Her sisters in ADPi say that Stephanie inspired the chapter to be full of positive women dedicated to change and that she always encourages others to take on new challenges to better themselves. 

Fun Fact: Her favorite food is corn dogs! 

We're proud of you, Stephanie!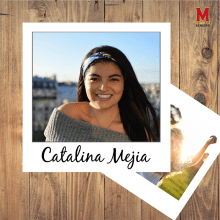 Our next Senior Spotlight is Catalina Mejia! Catalina is a double major in Broadcast Journalism and Spanish w/ a focus in Business. She is also earning her minor in Technology Entrepreneurship.
During her time at Maryland she's been the president of SEE (again give us the inside scoop on Art Attack we promise we won't tell), a member of Gamma Phi Beta sorority, Phi Chi Theta business fraternity, the Society of Professional Journalists, at Terp Thon committee member, and a Maryland Images tour guide (whoo!). On top of all of this she also TA's and is a News Reporter for Capital News Service.
Fun Fact: She holds the Guinness World Record for the being the Youngest Licensed Zumba Instructor and she has her own podcast called Up Front!
You're amazing, Catalina!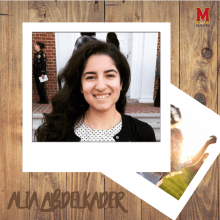 Our next Senior Spotlight is Alia Abdelkader! Alia is an Operations Managment and Business Analytics major who is also pursuing a minor in Spanish with a concentration in Business Communication!

Her time at Maryland hasn't gone to waste! She's a member of the Sigma Delta Pi National Collegiate Spanish Honor Society (definitely putting work in for that Spanish minor) and Omicron Delta Kappa (can you remember any other ODK members?). She's also the Vice President of Financial Affairs for SGA! In the past, she's participated in the QUEST Honors Program and served as President and VP of Marketing for the Operations Management and Business Analytics Society.

You're amazing, Alia!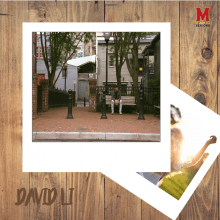 David Li is a senior Electrical and Electronics Engineering major from Montgomery County, Maryland.

During his time at Maryland he did research for the Atmospheric and Oceanic Department and assisted the project by doing statistical analysis in Python. He also was on a wind turbine design team with aerospace engineering. Currently, he's working with Pepco which is where he'll be working after graduation!

David loves music! One of his favorite artists is actually Brockhampton (SEE we need an update on if they're coming for Art Attack for our friend here). He's also fluent in Chinese because he's originally from Singapore!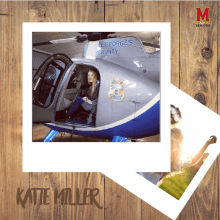 Our next Senior Spotlight is Katie Miller! Katie is a Mechanical Engineering student from Rockville, Maryland.

During her time at Maryland she's interned for Naval Surface Warfare Center teaching high schoolers the basics of engineering, and Stanley Black & Decker in Towson, MD where she'll actually be working after graduation!

She also has a passion for theatre set design and has worked with both Calvert Hall and Wildwood Summer Theatre over the past 4 years. She's also set designed professionally and in Canada.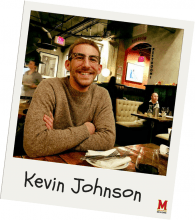 This week we're featuring Kevin Johnson! Kevin is a senior Government and Politics major with a Minor in Real Estate Development from Howard County, Maryland.

During his time at the University of Maryland, he's been a member of the Sailing Team (and served as Treasurer!), Maryland Discourse, and served on the Finance committee for the Student Government Association. Currently, he's interning with the U.S. House of Representatives in Washington D.C.!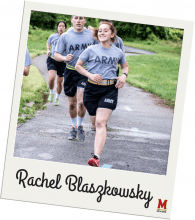 This week we're featuring Rachel Blaszkowsky! Rachel is a History major from Sharon, MA. She is a member of Army ROTC here on campus and after college she will be commissioned as a Military Intelligence officer. She's also graduating in the top 20% of all Cadets in the country! While in the ROTC program, she's served as second-in-command on the color guard and earned her German Armed Forces Proficiency badge.
She's also run the Marine Corps Marathon and is quite the traveller! She's been to Ukraine, Spain, spent a year in Israel, and went on a road trip through the United States.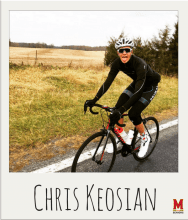 This week we have Chris Keosian! Chris is a Government and Politics major hailing from the Eastern Shore. Currently, he interns under California Representative Eric Swalwell in the U.S. House of Representatives. He hopes to work in the realm of government after graduation.

At Maryland, he's been very active in both the Student Government Association and the Cycling Team. As member of SGA he served as the Director of City Affairs for 2 terms, and helped to build a relationship between the residents of College Park and students at Maryland. He also served as the president of the UMD Cycling team and helped to design their new kit! 

Outside of Maryland he interned at the Rails-To Trails Conservancy; an organization that aims to better the walkability and bike-ability of neighborhoods.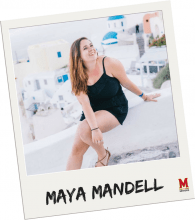 Today we're featuring Maya Mandell! Maya is a Communications and Film Studies double major from Connecticut! She has a passion for film production and hopes to be a producer someday.

During her time at the University of Maryland, she's served as the secretary for club softball and has been a member of Sigma Kappa sorority, Maryland Filmmakers, Oxfam, and volunteered for the Nationals Baseball Youth Academy.

She's also a digital media ~guru~. Currently, she works as a content curator for the University Career Center PR and Marketing team. She's also interned for both 4th Row Films and JohnHighBrow Limited.

Fun fact: Her favorite Snapchat Story is the National Geographic's!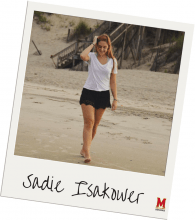 Our next Senior Spotlight is Sadie Isakower! Sadie is a Mechanical Engineering major from Bethesda, Maryland who will start working for the United States Navy after graduation!
As a Terrapin, she's served 2 terms as the Panhellenic Association's Vice President of Risk Management and spent her last term organizing the IFC/PHA Tailgate. She's worked closely with the city of College Park to get the tailgate to where it is today! She's also spent her terms restructuring the policies within Greek life to make it a safer place.
Along with her amazing accomplishments, she's been featured in the Diamondback and Unwind Magazine discussing matters dealing with Greek life and being a female engineer.
Good job, Sadie!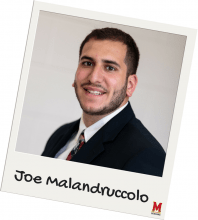 This week's Senior Spotlight: Joe Malandruccolo! Other than being very Italian, Joe is also a Broadcast Journalism major in the Phillip Merrill College of Journalism and a member of Sigma Alpha Epsilon. During his time at Maryland he's worked with D.C. United as a Digital Media Intern and he's reported for the Capital News Service. He's also written for the Left Bench and is a play-by-play broadcaster for WMUC Sports. If you want to hear more of his soothing New York accent you can tune into his radio show on WMUC Radio too!

Fun Fact: Even though he's a sports aficionado he's kind of clumsy. The mark in the middle of his head is from slamming it against a car door.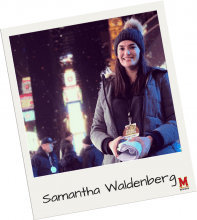 Next up: Samantha Waldenberg! Samantha is a Broadcast Journalism major and public leadership minor from Livingston, New Jersey! She has a passion for politics and sports, and is the former President and Treasurer of the University of Maryland Society of Professional Journalists and the former Vice President of Public Relations for the Panhellenic Association. Samantha's also had a slew of amazing internships while at Maryland including NBC Washington, Monumental Sports and Entertainment, the Redskins, the Democratic National Convention, and CNN (is there a limit on amazing internships? Because we didn't even list all of hers). 

This semester, Samantha was inducted into Omicron Delta Kappa and she's also a member of Order of Omega, an organization that recognizes the leadership and academics of the top 3% of Greek Life, the Primannum Honor Society, and the National Society of Collegiate Scholars. 

In her free time she enjoys gifs, BuzzFeed quizzes, and memorizing Hilary Clinton quotes.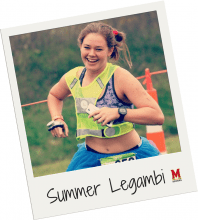 This week we're featuring Summer Legambi! Lovingly called Sum Bum and Somar by her friends, Summer is a Civil Engineering major who just accepted a consulting position at Deloitte! During her time at Maryland she's served as a TA for ENES100. She is also a member of the American Society of Civil Engineers and the honor societies, Order of Omega, Chi Epsilon, and Omicron Delta Kappa (catch her name on the fountain). 

She's not just smart, she's also super sporty! She's the former President of the Triathlon team and during her term, she started the service initiative Strive2Tri, won the only individual award for club sports, "Spirit of the Sports Club", and the team award "Sports Club of the Year". You can also take her spin class at the Regents Cycling Studio! Fun fact she's also run a Ragnar Ultra (that's 36 miles in 24 hours people). 

In the future, she wants to run an Iron Man and get her Masters after working in the field.

You're truly an inspiration, Summer! We just know that you'll do so many amazing things after college and potentially change the world!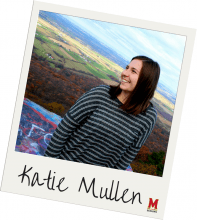 Our first Senior Spotlight is Katie Mullen! Katie is a Biological Sciences major with a focus in Ecology and Evolution and is working towards a minor in Sustainability. During her 4 years at Maryland, she was a CMNS mentor, a TA for ANSC255, a Smithsonian Zoo Reptile Discovery Center Interpreter, and a member of Beta Psi Omega Professional Biology Fraternity where she served as Secretary! People who run into Katie know her as a supportive friend who spends her time helping others. She serves as an inspiration for her friends and the students that she TAs for her UNIV100 class, and hopes to continue encouraging and teaching more students in the future. 
We're proud of all that you've done Katie!