Native American Indigenous Heritage Month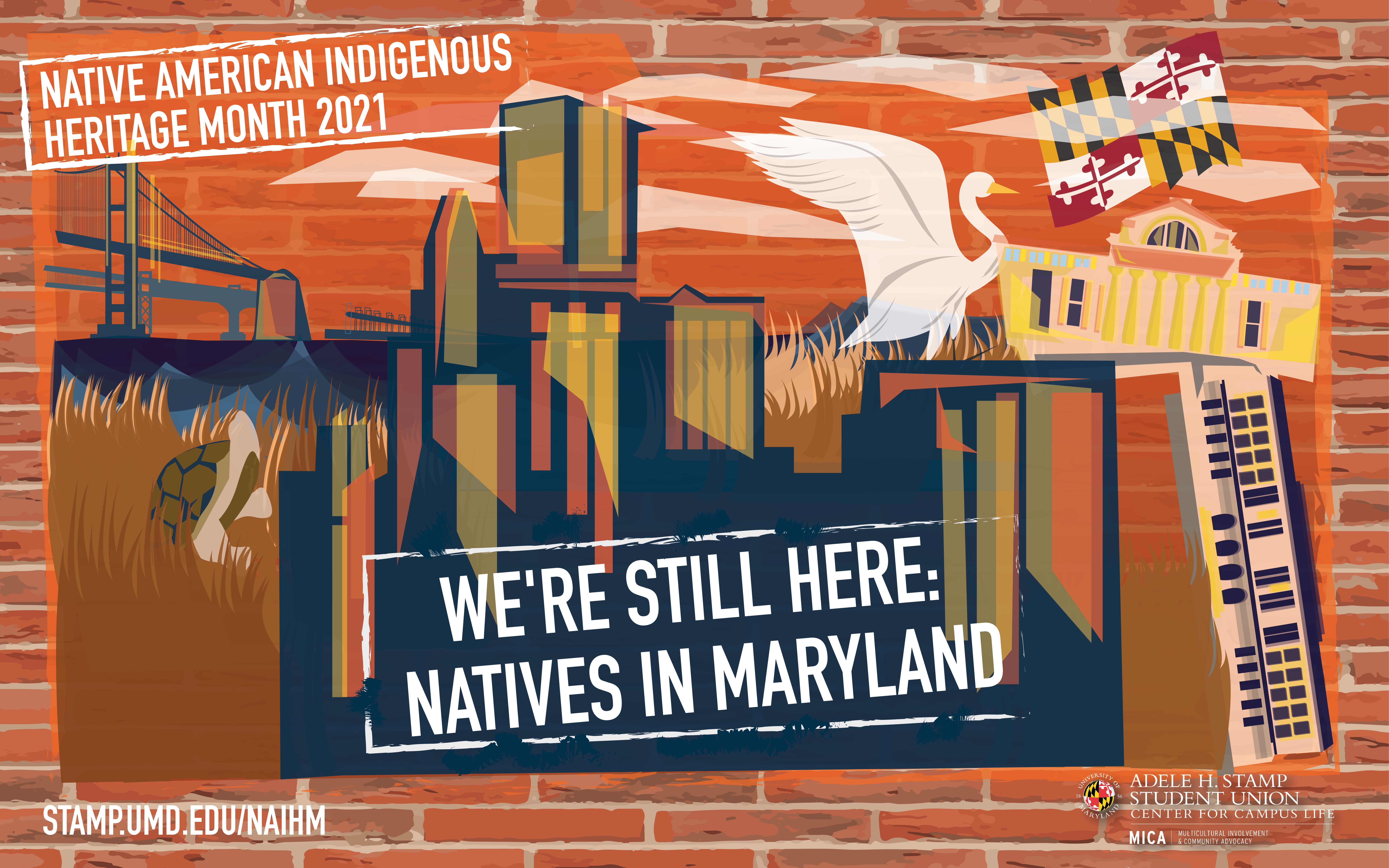 All November long!
Exhibition: Yams, Tomatoes, Potatoes, and Plums
Stamp Gallery (1st floor)
This art exhibition celebrates First Nations Australia in paintings created by contemporary Indigenous Australian artists. The artworks feature imagery of Central Australian bush tucker. The term 'bush tucker' refers to tucker (food) from the bush (bush referring to land – nature – the outback). Plant and insect foods are described in highly figurative and mystically abstract bush tucker paintings.

November 1 (Monday)
New Dining Hall Ground Blessing Ceremony & Name Announcement: YAHENTAMITSI

November 1 (Monday)
Heritage Month Kick-off
11:00am at Colony Ballroom, Stamp
Join us to start off Heritage Month programming with this annual awards ceremony, in collaboration with the Maryland Commission on Indian Affairs. Hors d'oeuvres and light refreshments will be served.

November 3 (Wednesday)
Keynote with Dr. Ashley Minner: Honoring East Baltimore's Native Past, Present, and Future
6:00pm at Colony Ballroom, Stamp
Dr. Ashley Minner (Lumbee) will share about her practice as a community-based visual artist and scholar working in collaboration with the American Indian community of East Baltimore to honor their past, present, and future.
Watch the livestream.

November 13 (Saturday)
Indigenous Landmarks Tour: Exploring East Baltimore's Historic American Indian "Reservation"
Join us for a one-hour tour to learn about the places and spaces important to American Indian history and continued presence by exploring an urban and intertribal Native community.
Either: meet us at the Stamp for a shuttle ride to Baltimore at 10am OR meet us directly at the Baltimore American Indian Center at 11am.
RSVP. 

November 16 (Tuesday)
Native Alum Panel
6:00pm at MICA's Cozy Corner (Stamp Room B0203)
Join us as we hear from 3 Native & Indigenous alums from the University of Maryland system as they talk about their experiences post-undergraduate life, including starting graduate school, entering the professional world, and continuing community-based work.