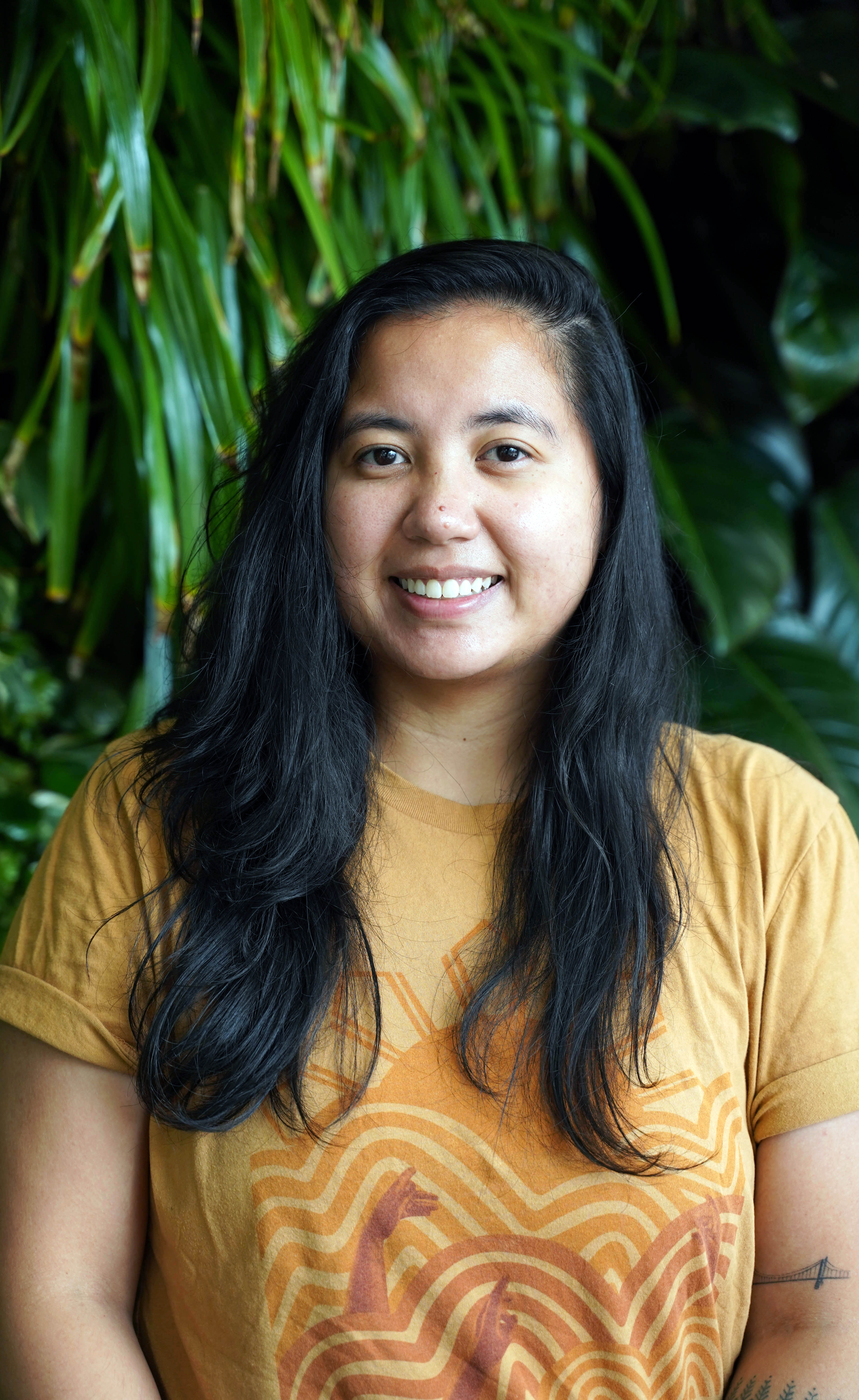 Jennifer Enriquez 
Pronouns: she/her/hers
Coordinator for Asian, Pacific Islander, & Desi American Student Involvement
Email: jmge@umd.edu
Jennifer Enriquez (she/hers) received her B.S. in Psychology, and earned a Master in Public Health with a Behavioral and Community Health Science concentration and Master in Social Work with a direct practice concentration at the University of Pittsburgh. As a first-generation Filipino-American, she is passionate about mental health advocacy and normalizing conversations around mental health, especially within APIDA communities. She frames her work and general worldview by critically examining systems, including cultural systems, and how they impact the everyday abilities and well-being of individuals and communities. Most importantly, she is energized and sustained by carving out time for rest and alone time, enjoying the company of loved ones, reading, exploring familiar and new spaces, and enjoying good food.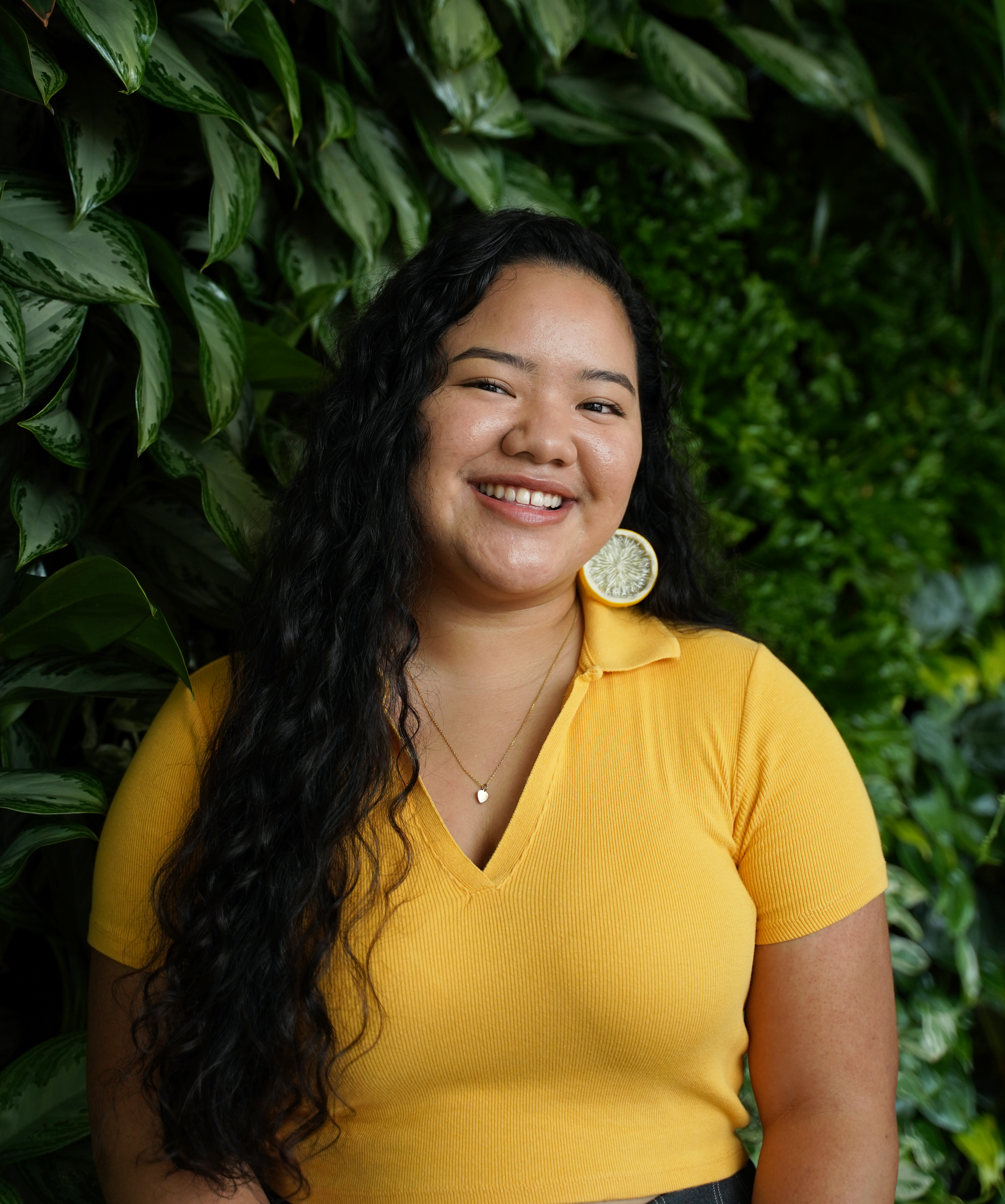 Justine Suegay
Pronouns: she/her/hers
Graduate Coordinator for Asian, Pacific Islander, & Desi American Student Involvement
Email: jsuegay@umd.edu
Justine Suegay (she/her) is a 1.5 generation settler-immigrant from the Philippines, but has considered Northern Virginia home for the past 11 years. She graduated from George Mason University with a double major in Global Affairs and Spanish. There she served on the Immigration Monologues Committee, AAPI Studies Minor Working Group, and was President of the Filipino Cultural Association as well as the Asian Pacific American Coalition. Currently, she is an organizer with Kabataan Alliance DMV with previous involvement with the National Federation of Filipino American Associations (NaFFAA), Filipino Young Leaders Program (FYLPRO), and the Asian Pacific American Institute of Congressional Studies (APAICS). Justine is passionate about Lakers basketball, food sociology, mentorship, diasporic identities, linguistics & language access, and working towards true liberation for all oppressed peoples. Currently, she is a first year Masters student at the University of Maryland, College Park in Student Affairs program.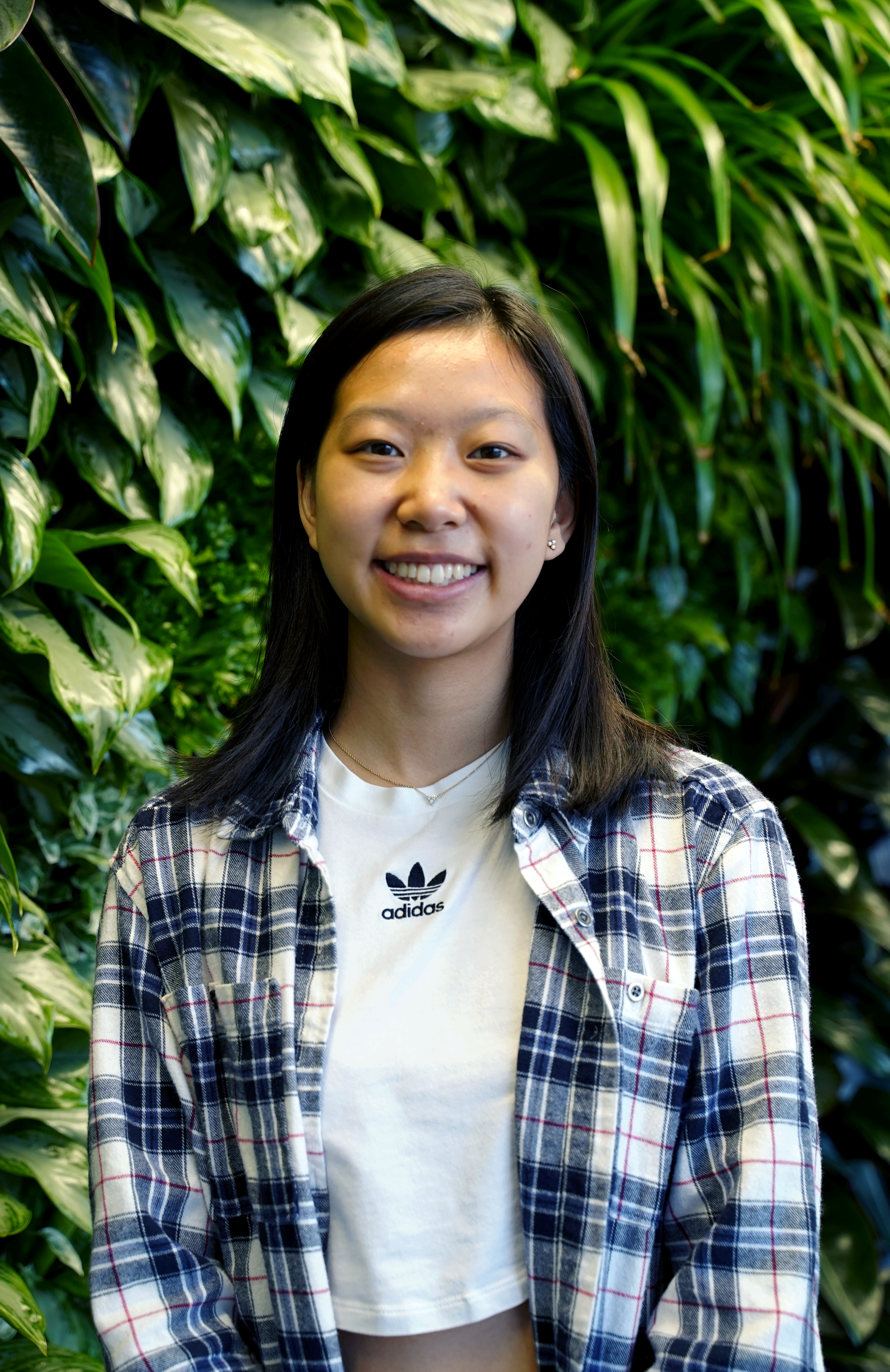 Callie Wen 
Pronouns: she/her/hers
Community Organizing Student Intern, Asian, Pacific Islander, & Desi American Student Involvement and Advocacy
Email: cwen12@umd.edu
Callie (she/her/hers) is a senior at the University of Maryland, pursuing a major in Finance and minors in Asian American Studies as well as Law & Society. On campus, she is heavily involved in the Asian Pacific Islander Desi American (APIDA) community. This year, she is Senior Advisor of the Taiwanese American Student Association and Co-Internal Vice President of the Asian American Student Association. This is her second year in the MICA office as the APIDA COSI, and she also works as a Student Advocate in the Undergraduate Student Legal Aid Office. In the future, she hopes to attend law school and provide accessible and culturally appropriate legal services to underserved Asian American communities. In her free time, Callie enjoys working out, reading historical fiction, and attending concerts.