STEM Tutoring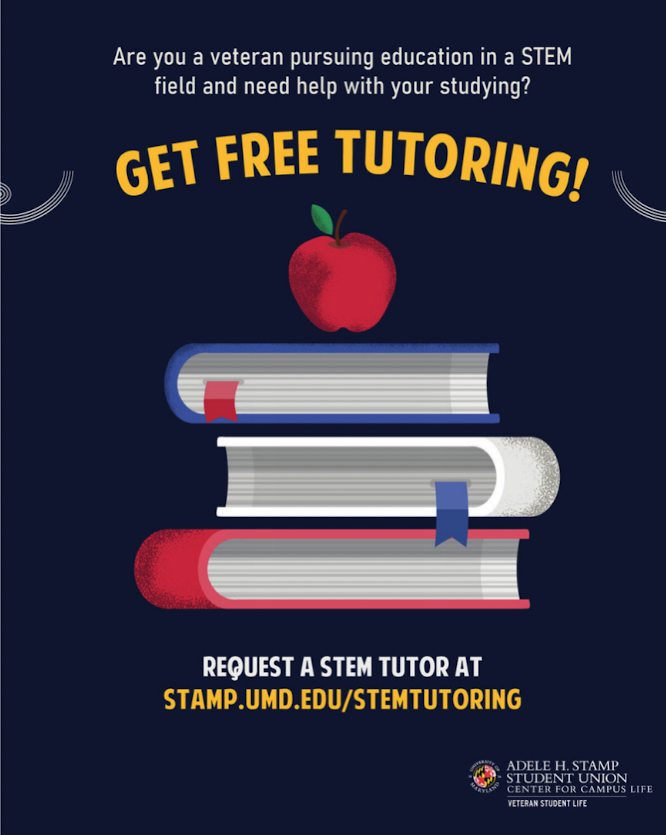 If you are a current veteran or military-connected student and would like to receive one-on-one tutoring through the STEM Veteran Assistance Program, please complete the following form at stamp.umd.edu/STEMTutoring
Click HERE for Guidelines on STEM Tutoring Sessions
Additional Resources;
The Keystone Center: ( A. James Clark School of Engineering )
The Keystone Center is a place you can go to work on homework or group projects, use the computer labs, or study for exams.  It will be staffed with upper-level undergraduate and graduate students who can provide you with assistance in answering questions in fundamental engineering and STEM courses. 
For more information visit eng.umd.edu/keystone/resources/center
Additionally, UMD's English Department offers writing assistance. For more details and to make an appointment with the Writing Center, please follow this link: http//www.english.umd.edu/academics/writingcenter
Guided Study Sessions (GSS) are also available through the Teaching & Learning Transformation Center and provide peer-led collaborative learning groups for a variety of courses. More information on GSS is available at: https://tltc.umd.edu/guided-study-sessions
If we are unable to accommodate your request or if there is a course you need tutoring for that is not listed above – please check available tutoring resources at UMD at: www.tutoring.umd.edu – there are lots of great tutoring resources available on-campus!
Become a Tutor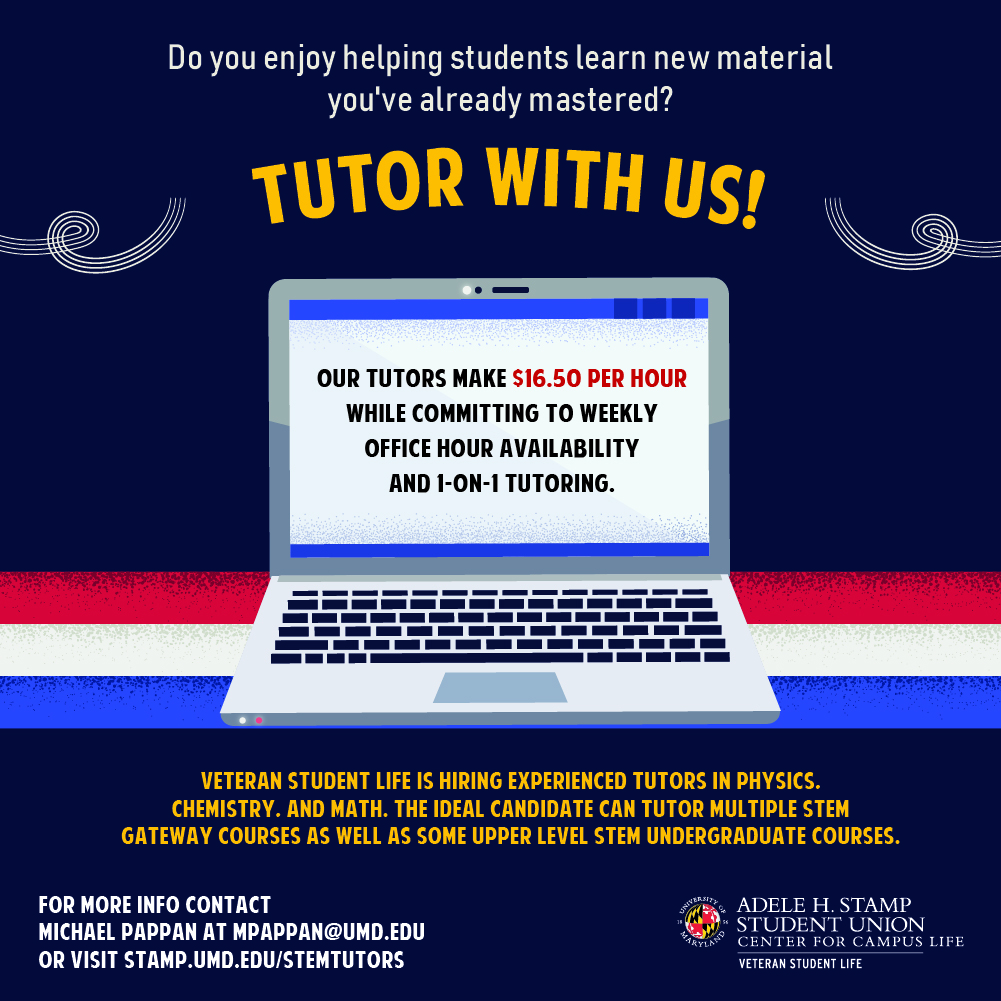 Tutors for the STEM Veteran Assistance Program are currently enrolled students at UMD. We are currently searching for more tutors, as our previous tutors have moved on in their academic careers. If you or someone you know would like to apply to be a tutor in the STEM Veteran Assistance Program, please email vetstudentlife@umd.edu
Michael Pappan - Undergraduate Work-Study, Veterans STEM Assistance Program (mpappan@umd.edu)
If you would like to request tutoring services in general or get more information about the program, please contact us directly at vetstudentlife@umd.edu and indicate that you are a student veteran.