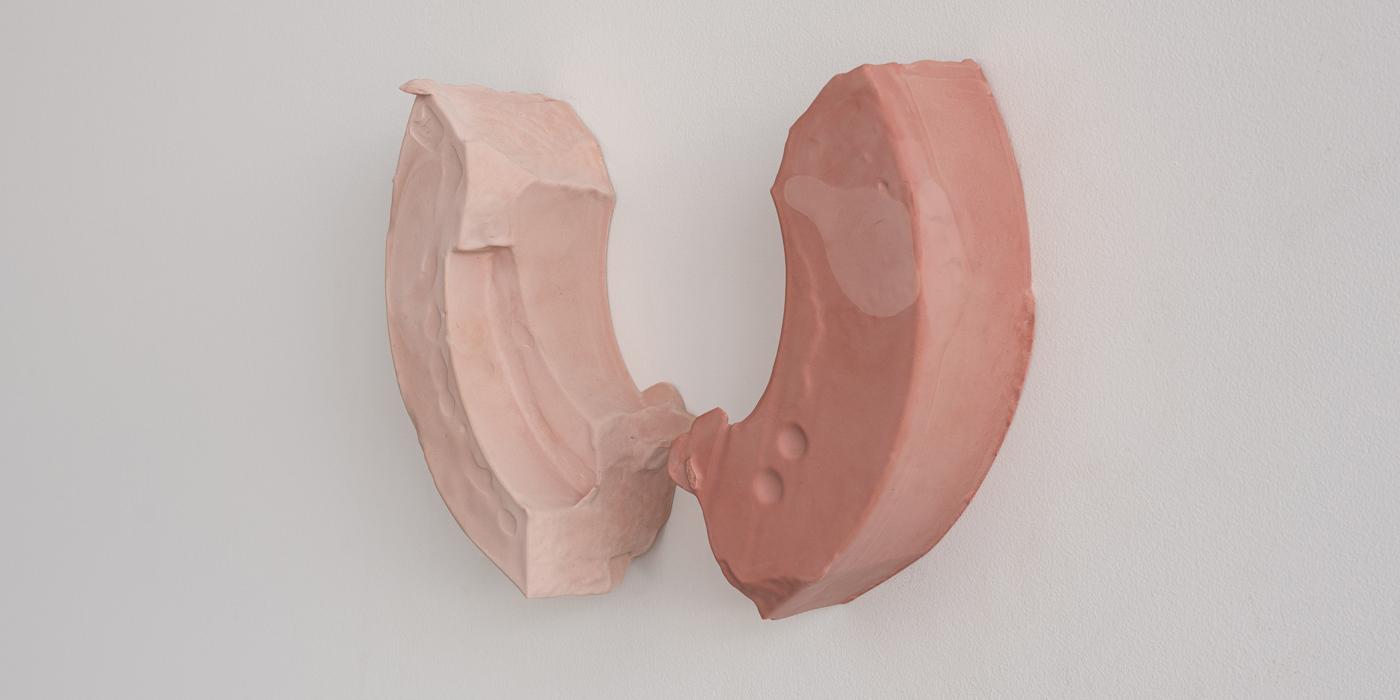 THE STAMP GALLERY PRESENTS 
Unspoken Volumes: Hae Won Sohn
August 29 - October 8, 2022
Opening Reception September 7, 5-7pm
Artist Talk September 8, 6:30pm In the Parren J. Mitchell Art-Sociology Building Room 1213
Free and Open to the Public
This fall, the Stamp Gallery at the University of Maryland, College Park, is pleased to present Unspoken Volumes, a solo exhibition featuring the work of New York-based artist Hae Won Sohn. The exhibition brings together a new body of work including sculpture and digital media described collectively by the artist as "an attempt to allow the unspoken forms speak their volume by magnifying boundaries, outlining blurs, and tracing gray areas that form between." 
Essential to Sohn's practice is the creation of "blurry objects," a term she uses to illustrate a state of origin or status quo. In Sohn's process, origin, definition, and resolution essentially become fluid and ever-transitional: Objects are linked by a shifting genealogy which emerges from the repurposing and reprocessing of molds and other sculptural remnants to produce new casts and forms. Although Sohn works with tangibly defined materials including cast plaster and clay, blurriness becomes both a physical and metaphorical quality of her work as she explores and adjusts distances—between material and form; subject and object—through and throughout time. From these distances, specificity emerges and refines simultaneously, and forms grow simpler and more complex at the same time. Gray areas are cast with light, allowing such space—originally drawn by the definition of others—to sculpt a definition of its own. 
"Some ideas and forms seem to become clearer in the blur," Sohn says. "This perhaps happens from my understanding of blurriness as more embracing of intrusions and embodying higher potential than what appears to be more defined." These two very concepts, blurriness and definition, diffuse and emerge from one another in a nonlinear timeline and direction, eventually creating a cycle of shifting ends between the origin and the derivative within Sohn's studio ecology.
Hae Won Sohn (b.1992) is an artist working primarily with plaster and unfired clay. Trained in ceramics, Sohn thinks and makes through molding, casting, and various hand-involved processes. Her studio practice has more recently expanded to include paper, aluminum, tape, digital images/prints, and drawings as new materials for her visual and tactile explorations.
This exhibition and programming is supported by the Maryland State Arts Council (msac.org), The Clarice Smith Performing Arts Center (theclarice.umd.edu)​​, The Department of Art (art.umd.edu), and a Pepsi Grant.
ABOUT THE GALLERY
Located on the first floor of the Adele H. Stamp Student Union—Center for Campus Life at the University of Maryland, College Park, the Stamp Gallery is dedicated to exhibiting contemporary art, especially the work of emerging and mid-career artists. The Stamp Gallery supports contemporary art that is challenging, academically engaging, and attuned to broad community and social issues. Through meaningful exhibitions and programming, the Gallery offers outside-of-the-classroom experiential learning opportunities. It functions as a laboratory where emerging artists and curators experiment and work through their ideas. The Gallery's programming aims to emphasize the importance of process to contemporary artistic practice and to provide a forum for dialogue.
FREE and open to the public. Mondays–Thursdays: 10 am – 8 pm, Fridays: 10 am – 5 pm, Saturdays: 11 am – 5 pm, Sundays: Closed.
More information: stamp.umd.edu/gallery