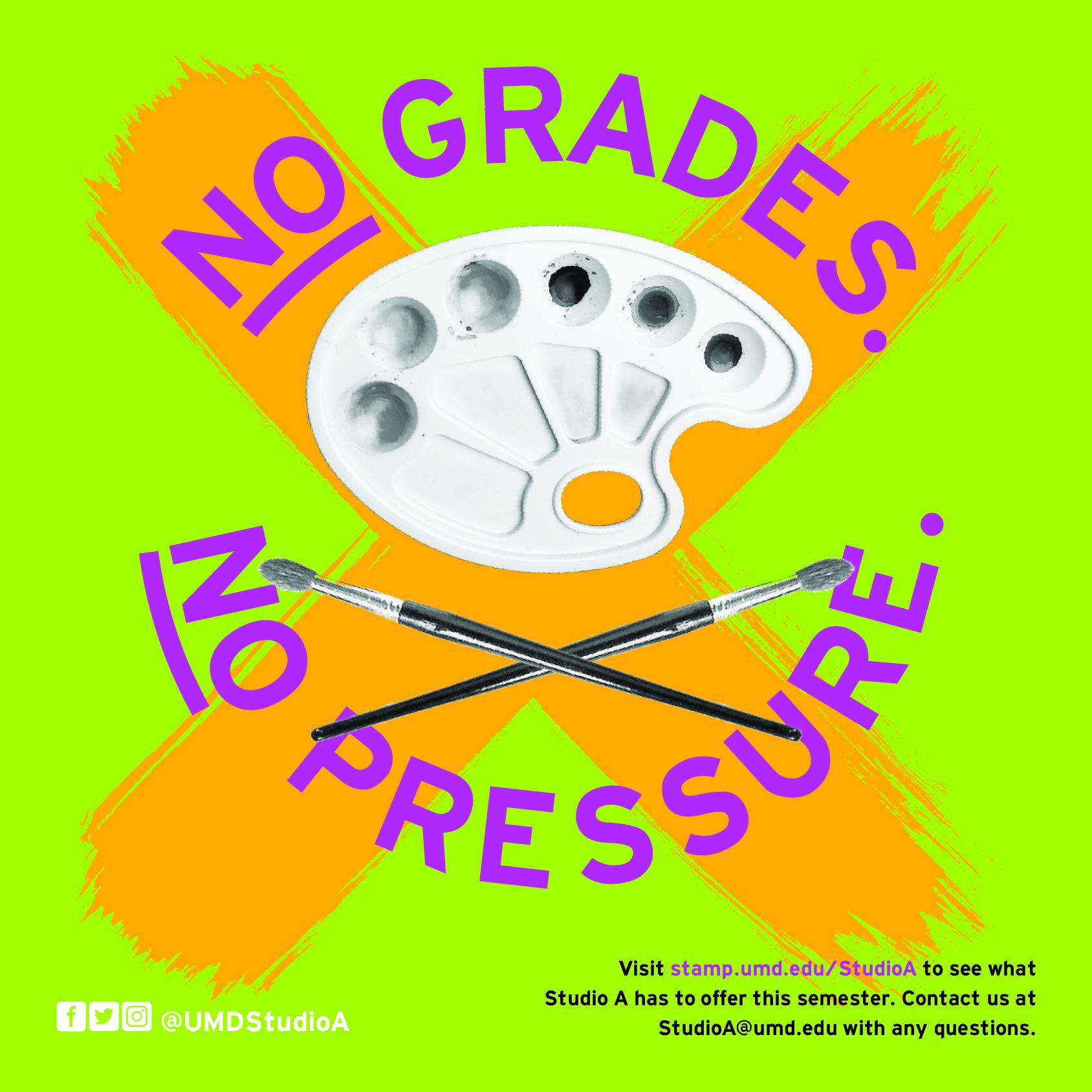 Registration for the Spring 2023 semester is now live!
Explore a new art form or develop your passion with our low-cost, stress-free courses.
View the Studio A class schedule and register today!
Full class listing available at: stamp.umd.edu/studioaclass
Registration Details:
Registration is open until classes are filled - we recommend that you submit your registration as soon as registration becomes available. There is no way for us to hold spots, they are available on a first-come, first serve basis. If a class is full, you are welcome to email us at StudioA@umd.edu to place your name on a waiting list.
Refund policy:
The University of Maryland maintains a strict no refund policy for sponsored activities. There are NO REFUNDS without a medical excuse from a physician. Only when a class is cancelled, will participants receive a full refund.
About Studio A
Studio A, formerly known as The Art and Learning Center, is an interactive center encouraging the self-expression and self-development of the UMD community. We offer a creative outlet for students, faculty/staff, and community members via non-credit courses in the arts. Through our weekly classes and frequent workshops, we provide the opportunity to learn new skills, explore a topic, or pursue a creative passion. In addition, we serve as a creative partner for student groups, campus organizations, and departments by offering a physical space and environment for people to come together and create. We encourage people to engage individually and as a team with different modes of perception and expression.
Studio A is located in the basement of the Stamp Student Union (B0107 Stamp Student Union, The Adele H. Stamp Student Union – Center for Campus Life, University of Maryland College Park, 20742). 301-314-2787, studioa@umd.edu