Stamp Life

FALL 2016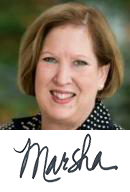 Telling Our Story
In this inaugural issue of STAMPLife, I'm excited to share with you the unveiling of our newly renovated Student Involvement Suite, designed with all students and student organizations in mind with state-of-the-art spaces to organize, lead, gather, collaborate, and create — all to enrich students' experience at the University of Maryland. 
As the heart of the campus, we recognize that each story of a student, faculty, staff member, or alumnus is part of our collective Stamp Story. We will celebrate and share these stories, welcoming ideas from all of you.
Marsha Guenzler-Stevens, PhD, Director
                               Adele H. Stamp Student Union — Center for Campus Life, University of Maryland
---
Grand Opening: New Student Involvement Suite
This fall, the newly renovated Student Involvement Suite officially opened its doors with a ribbon cutting on October 1. The celebration marked years of hard work and rich collaboration between student leaders and staff made possible by the support of generous alumni donors dedicated to creating a space to better serve all students.
Originally created nearly two decades ago, the Student Involvement Suite has served generations of student leaders and student organizations. Since then, the number of registered student groups has nearly tripled. Today there are almost 900 registered student groups. To accommodate this rapid growth, the design for the new Student Involvement Suite was born.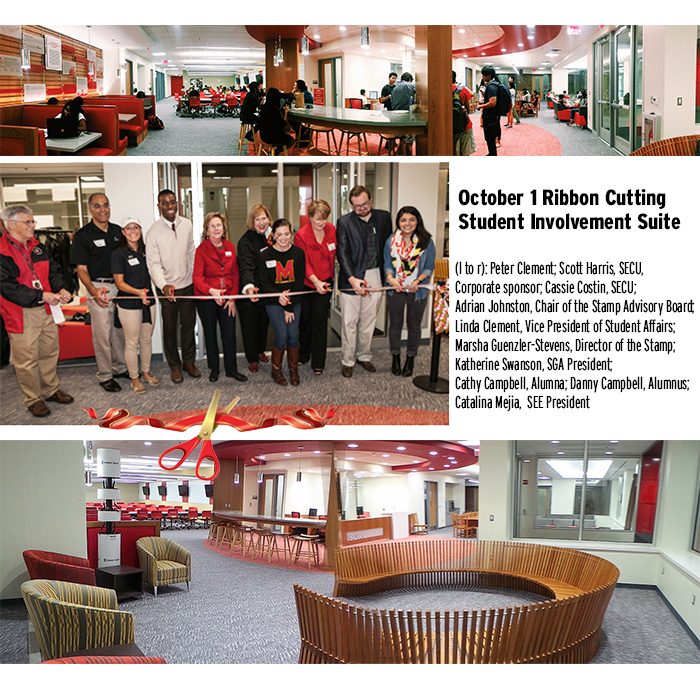 We reconfigured the entire space, constructed new meeting rooms, and installed state-of-the-art technology. The open concept design includes custom furniture students and staff built themselves at the studio of master furniture designer Thomas Moser in Maine.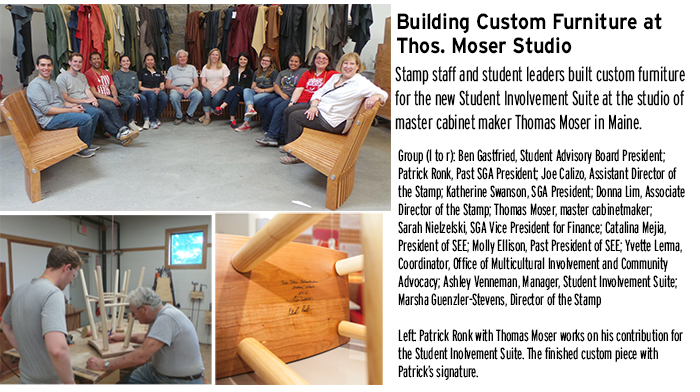 "This was a once-in-a-lifetime opportunity and one that I hold very near and dear to my heart. As a student leader who's in the suite as often as I am, it was an incredible experience to contribute to the suite and leave my mark on one of the custom pieces that will be used for years to come. It was an honor to represent SEE on this trip and it's an experience I'll never forget." — Catalina Mejia, Student Entertainment and Events (SEE) President
"From working at SORC to serving on the SGA, I've probably spent more time in the Student Involvement Suite than any other place on campus, including my bed. I love everything about the suite, and having a place for my student group to call home is one of the biggest reasons I've loved my experience at the University of Maryland so much." — Patrick Ronk, Student Government Association (SGA) President '14 & '15
---
The suite remains home of the Student Organization Resource Center, SEE, SGA, and a space for all student organizations to meet, plan, and dream up their activities for the year.  Please stop by to visit this new space!
To make a gift in support of the Student Involvement Suite, click here.
---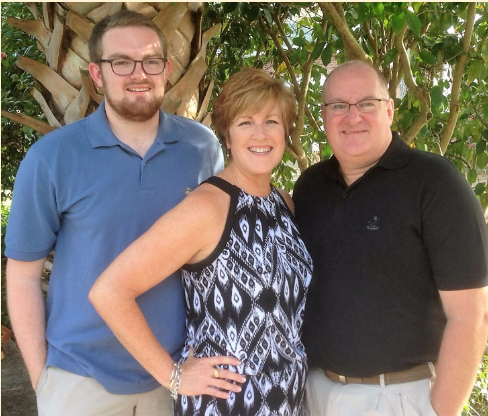 ALUMNI SPOTLIGHT
   The Catherine and Daniel Campbell Student Leadership Gift was established         by Cathy, Daniel and son Danny (at left).  This is a family of Terrapins each of whom     became involved in various student leadership opportunities while on campus. This       included significant roles in  organizations such as the Panhellenic Association President, Alpha Xi Delta Fraternity Vice President, WMUC reporter, Omicron Delta Kappa (ODK) member, Adele's Circle member, Sigma Nu Fraternity President, Interfraternity Council Officer, and Student Entertainment Events (SEE) Officer. Cathy and son Danny  share their experiences as student leaders and why remaining engaged is important to them.