Second Look Fair
Whatever your thing is—sports, theater, community service, beekeeping, or just about anything else you can imagine—you have a SECOND chance to find your thing at the Second Look Fair!  
Questions? Email secondlookfair@umd.edu
Second Look Fair 2023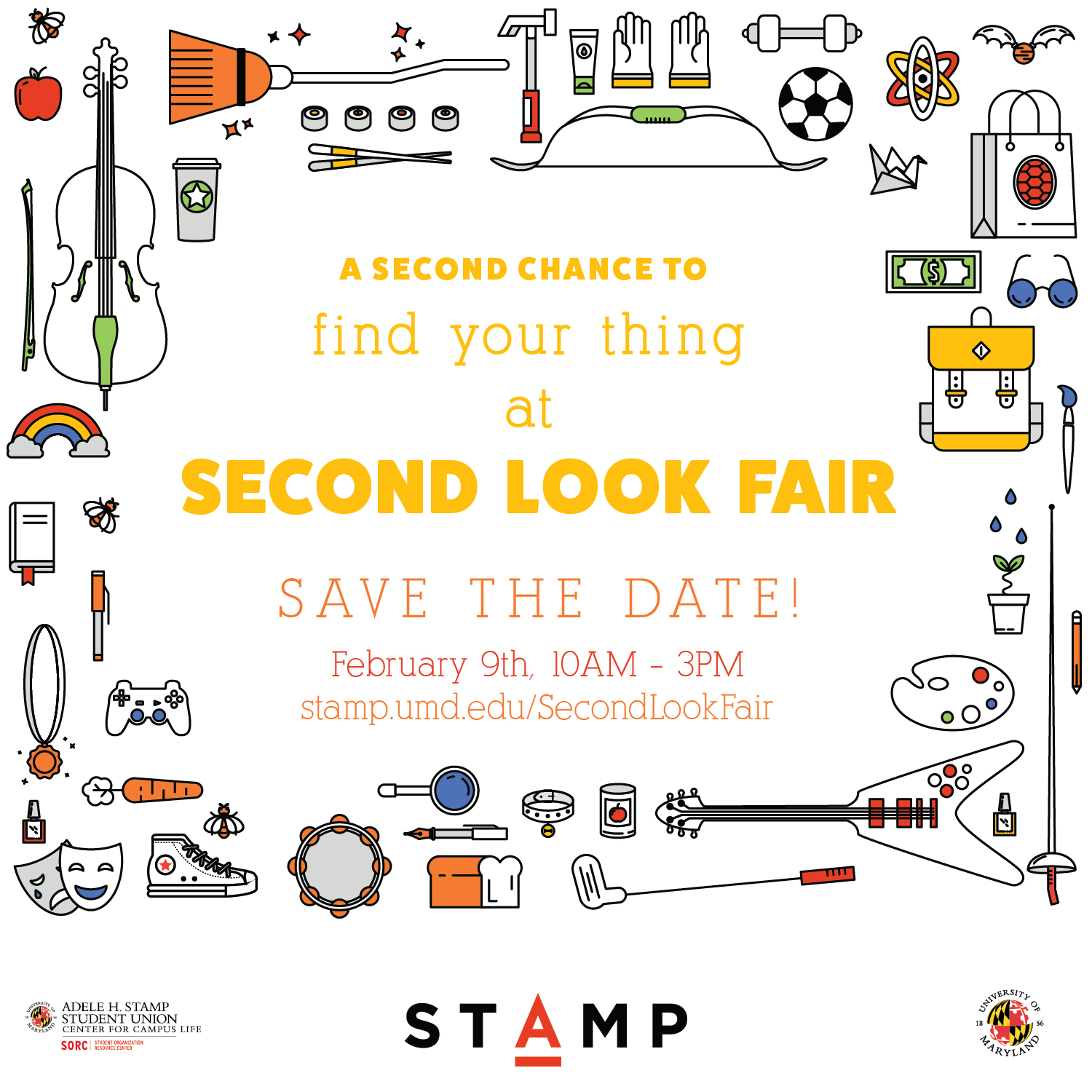 Registration for the Second Look Fair is open from Wednesday, January 25, 2023 (the first day of classes) and will remain open until Wednesday, February 1 or until all the table slots have been filled
Second Look Fair 2023 Registration Form - currently live/accepting submissions
Thank You to our Corporate Sponsors!