Maryland Math Program (MMP)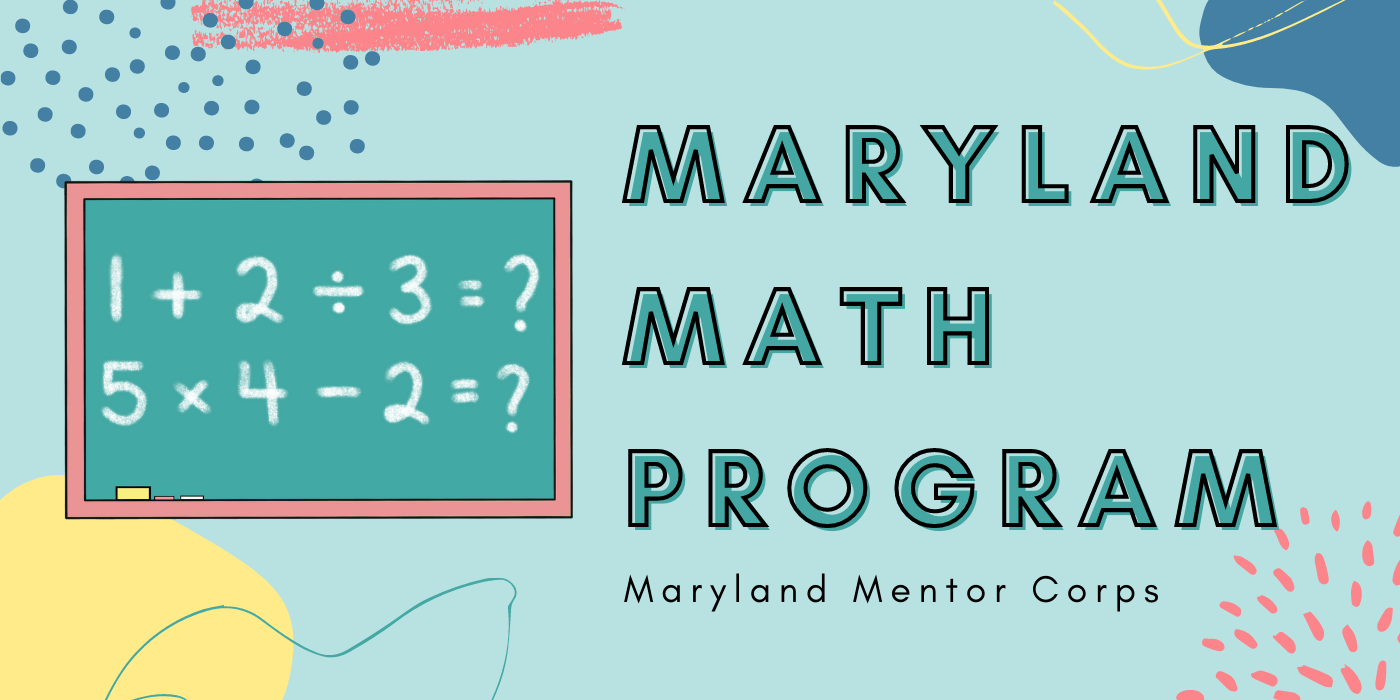 About the Maryland Math Program (MMP)
The Maryland Math Program (formerly America Counts) is an after-school math tutoring program for fourth grade students. University of Maryland mentors work with groups of two to four students twice a week after school, providing homework help and engaging students in math "centers" that review difficult math concepts in an active, hands-on way.
The Maryland Math Program runs Tuesday through Thursday, from 2:00 pm to 5:00 pm. Mentors are required to work at least one, consistent day a week for the duration of the semester. MMP is being conducted IN-PERSON, and transportation to/from the schools is provided. 
Program Goals and Benefits
Maryland Math Program participants will: 
Experience enriching activities that develop a positive attitude about mathematics, increase motivation, and link basic mathematical concepts to everyday life skills
Boost their self-confidence and self-esteem in their ability to do mathematics
Be exposed to career possibilities that utilize mathematical concepts and skills, such as engineering, computer science and math education
Develop collaborative thinking and teamwork
Improve strategies for taking mathematics assessments and gain insight to solving complex problems
How Students Are Selected to Participate in the Maryland Math Program
Teachers and math specialists at our partner schools select fourth grade students who would most benefit from the MMP program. Students participate on a year-long basis.
Getting Involved
We recruit UMD students to serve as math mentors for the Maryland Math Program at the start of each semester. Visit our Become a Mentor page for more information about getting involved!