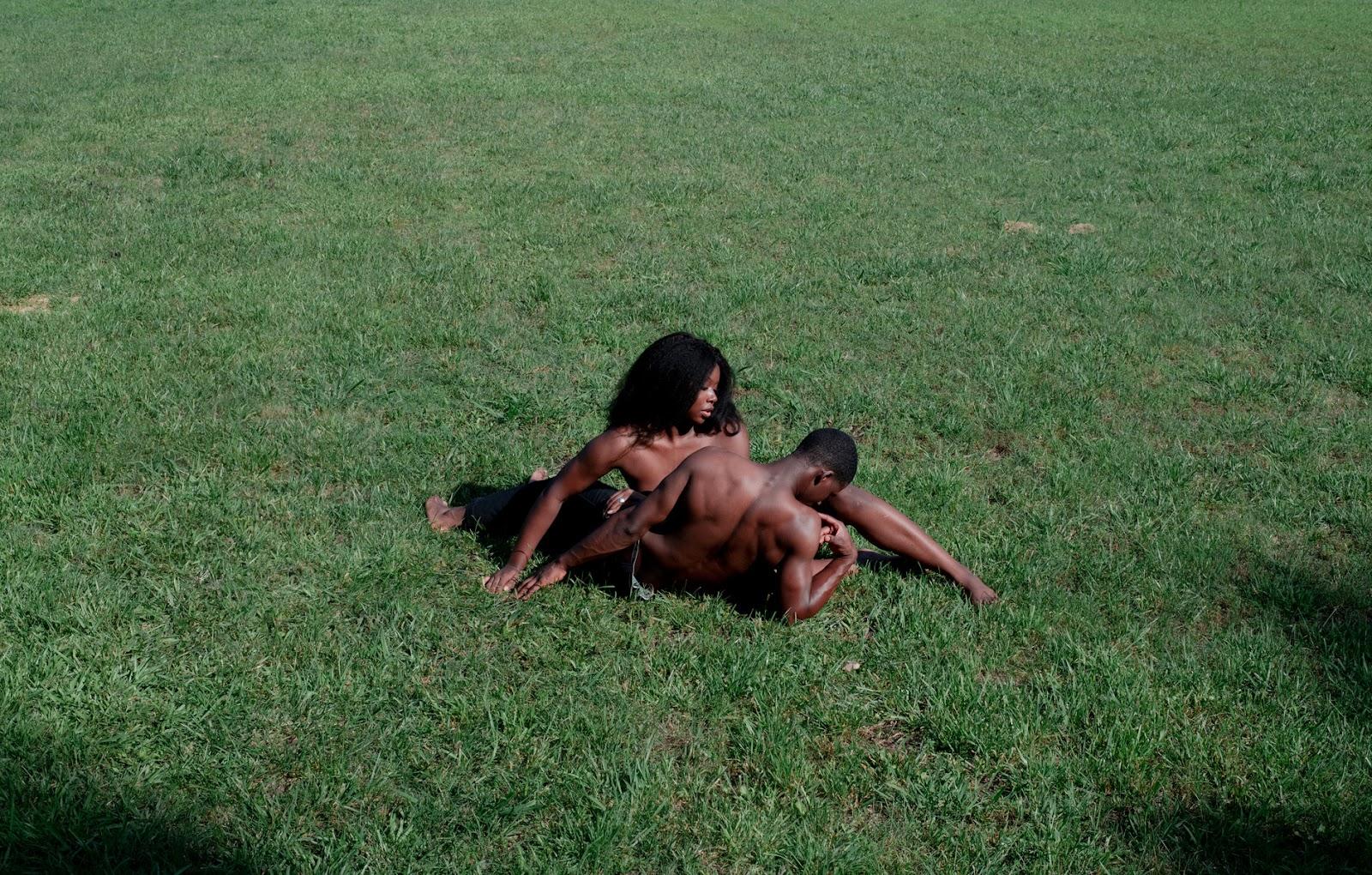 THE STAMP GALLERY PRESENTS
New Arrivals 2021
Featuring Works by Rushern Baker, Akea Brionne Brown, Faith Couch, Kei Ito, and Edgar Reyes
Opening Reception 
Thursday, September 2, 2021, 6:00PM – 8:00PM 
Free and Open to the Public
College Park, MD. This fall the Stamp Gallery at the University of Maryland, College Park, presents New Arrivals 2021, an exhibition of artwork acquired this year by the University's Contemporary Art Purchasing Program (CAPP). On view August 30 through October 16, 2021, the exhibition features seven artworks by five emerging and mid-career artists. All completed within the two years, the works come from artists connected to the Baltimore-Washington area.
The 2020-2021 CAPP Committee (Thomas Boland-Reeves, Emily Gilman, Katherine Jackson, Daniela Ruiz Perez) spent a year researching, writing, discussing and conducting virtual studio and gallery visits. The result of this work is a collection of artworks around their interests and concerns as University of Maryland students and global citizens in 2021. Of their selections, the Committee wrote "Art is fundamental to everyday life, and is essential in providing a medium of catharsis for both suffering and celebration. We strive to showcase works that prioritize inclusivity and diversity by uplifting marginalized voices, such as BIPOC, LGBTQ+, and female communities. The 2020-2021 selections will offer opportunities for both conversation and education that cultivate threads of connection within the UMD community."
Another significant decision by the committee is to dedicate 10% of their purchasing budget to a fund for the future conservation and preservation of the collection and the committee will share resources for conservation for future years in the hopes they will continue the work of collection conservation along with acquisition. Anyone interested in contributing the the CAPP Collection's future conservation efforts can donate at stamp.umd.edu/DonateToCAPP
After New Arrivals 2021 closes, the included artworks will be installed in the study spaces, lounges, and corridors of the Adele H. Stamp Student Union—Center for Campus Life for the daily study, inspiration, and enjoyment of students, staff, faculty, and visitors.
ABOUT THE CONTEMPORARY ART PURCHASING PROGRAM (CAPP)
Now in its sixteenth year, the Contemporary Art Purchasing Program (CAPP) empowers students to purchase contemporary artwork on behalf of the University of Maryland. The program operates on a biannual basis. Students of diverse majors are selected to participate through a competitive application process. Together they embark on a rigorous research and training program, including extensive visits to galleries and artists' studios in Baltimore, New York, and Washington, DC.
Since its inauguration in 2005, the CAPP Collection has grown to encompass 70 works of art by 54 artists. Represented in the collection are works by internationally recognized artists, including Titus Kaphar, Shimon Attie, Wafaa Bilal, Nikki S. Lee, Dulce Pinzón, Barbara Probst, Kameelah Janan Rasheed, and Lorna Simpson, some of them graduates of the University of Maryland such as Selin Balci and Jefferson Pinder.
ABOUT THE GALLERY
Located on the first floor of the Adele H. Stamp Student Union—Center for Campus Life at the University of Maryland, College Park, the Stamp Gallery is dedicated to exhibiting contemporary art, especially the work of emerging and mid-career artists. The Stamp Gallery supports contemporary art that is challenging, academically engaging, and attuned to broad community and social issues. Through meaningful exhibitions and programming, the Gallery offers outside-of-the-classroom experiential learning opportunities. It functions as a laboratory where emerging artists and curators experiment and work through their ideas. The Gallery's programming aims to emphasize the importance of process to contemporary artistic practice and to provide a forum for dialogue.
FREE and open to the public. Fall Hours: Mondays–Thursdays: 10 am – 8 pm, Fridays: 10 am – 5 pm, Saturdays: 11 am – 5 pm, Sundays: Closed.