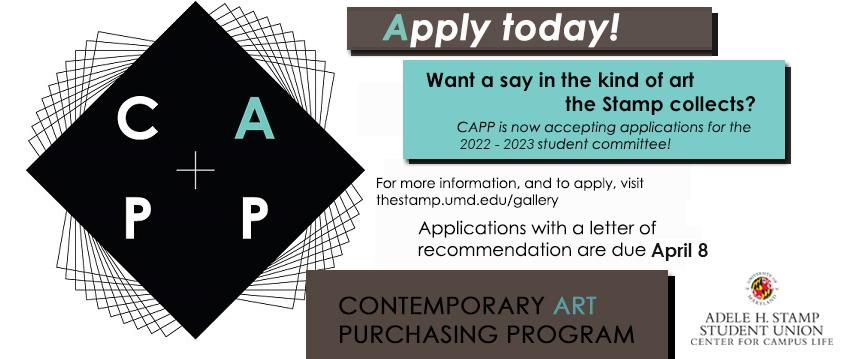 *Applications for the 2022–2023 CAPP committee are now open!* 
Review the below-outlined program requirements—CAPP committee members commit to fully participating in all CAPP course requirements, meetings, presentations, and off-campus trips. 
Complete the online application by April 8, 2022, 11:59 pm EST, and send a sealed letter of recommendation from a professor or TA to:

Tara Youngborg, Manager
Stamp Gallery
tny@umd.edu

Or:

B0107 Stamp Student Union
The University of Maryland, College Park
College Park, MD 20742

To ensure confidentiality, please instruct your letter writer to sign the flap of the envelope in which the recommendation is placed. 
Candidate interviews will take place in mid-April and participants will be selected April 29, 2022. 
Questions? Contact Gallery Manager, Tara Youngborg (tny@umd.edu)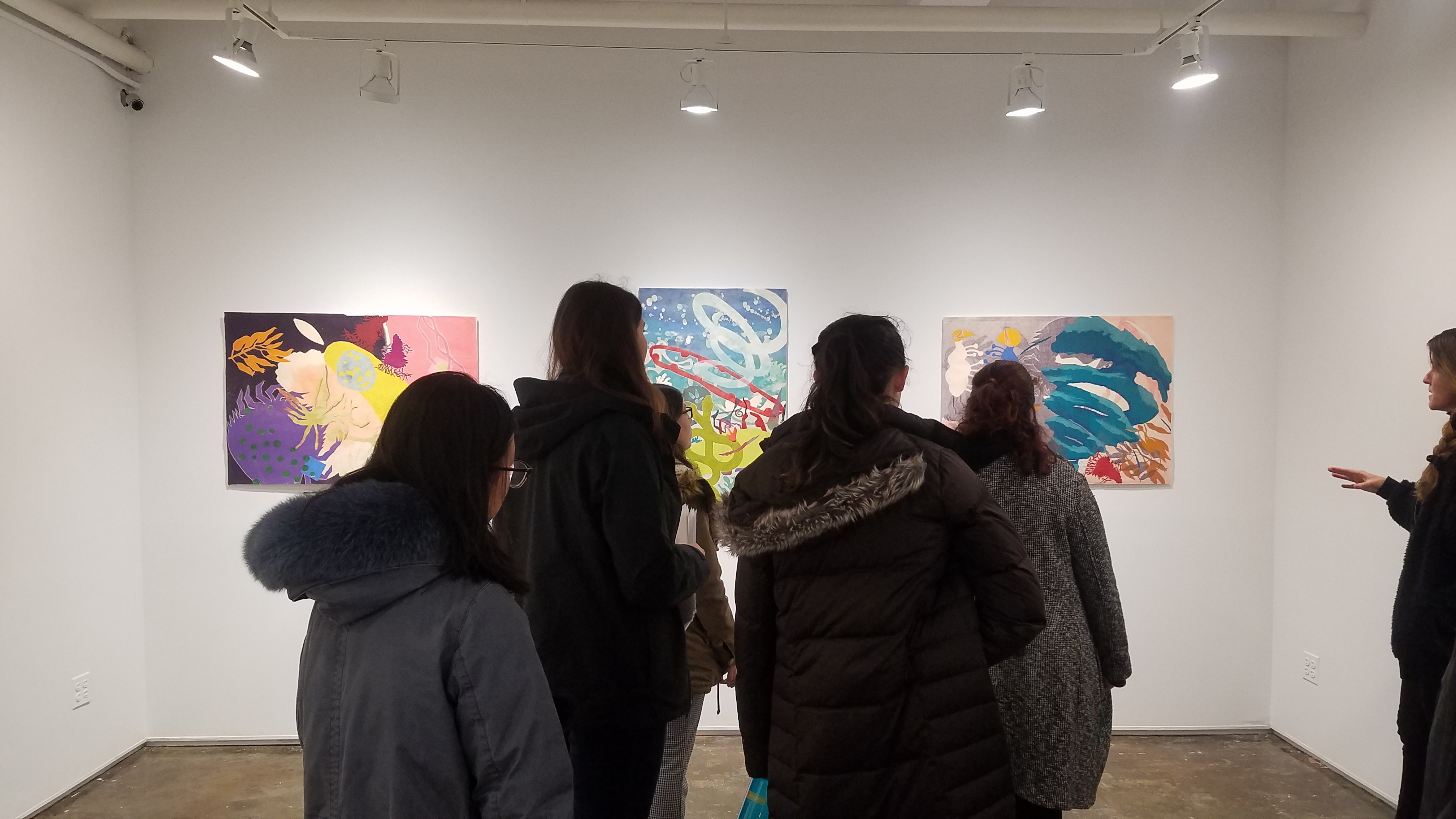 Members of the 2018-2019 CAPP Committee visiting AIR Gallery in New York
FREQUENTLY ASKED QUESTIONS
Do I need to be an Art History or Studio Art major/minor to apply? Do I need to demonstrate substantial previous experience of work or study in the arts? Students across all University of Maryland academic programs are encouraged to apply. CAPP's mission is to bring together students of diverse academic backgrounds and interests and empower them to work collectively as student leaders toward the common goal of shaping the University's contemporary art collection. 
Do I need a lot of previous knowledge about art? Applications should demonstrate deep interest in and enthusiasm for the prospect of immersing themselves in the world of contemporary art and artists, but previous knowledge about art is not necessary. CAPP is designed to support students in developing critical knowledge of contemporary art through a required course in Markets and Collecting, mentorship by the CAPP adviser, and research activities as a committee. 
How many students will be selected for the 2022–2023 CAPP Committee? Approximately six (6) students are typically selected for the CAPP committee.