Consulting and Leadership Development
Consulting
SORC has over 20 student staff, 3 professional staff members and a graduate assistant who are all dedicated to the success of student organizations at the University of Maryland. We host regular workshops during the semester and are happy to meet individually with student leaders to discuss issues facing their organization and how we can support. Contact sorc@umd.edu to set up an appointment.
SORC has also partnered with the Snider Consulting Group - a registered student organization that is dedicated to helping student groups succeed through sustainable strategies, research, management, and process improvement. They are composed of mostly business students, and work closely with professionals to provide the best information and guidance to groups they work with. Some topics they can help with are:
Organization and Expansion strategies
Restructuring
Process Improvement
Validation and Research 
Marketing
Check out their website for more information, or email them at scg@umd.edu.
Leadership Development
SORC has a partnership with the Maryland Leadership Education and Development (LEAD) Program. Through Maryland LEAD, you can discover your potential, develop your abilities to practice socially responsible leadership, and dive into a community of change makers. Join us and become the leader the world needs.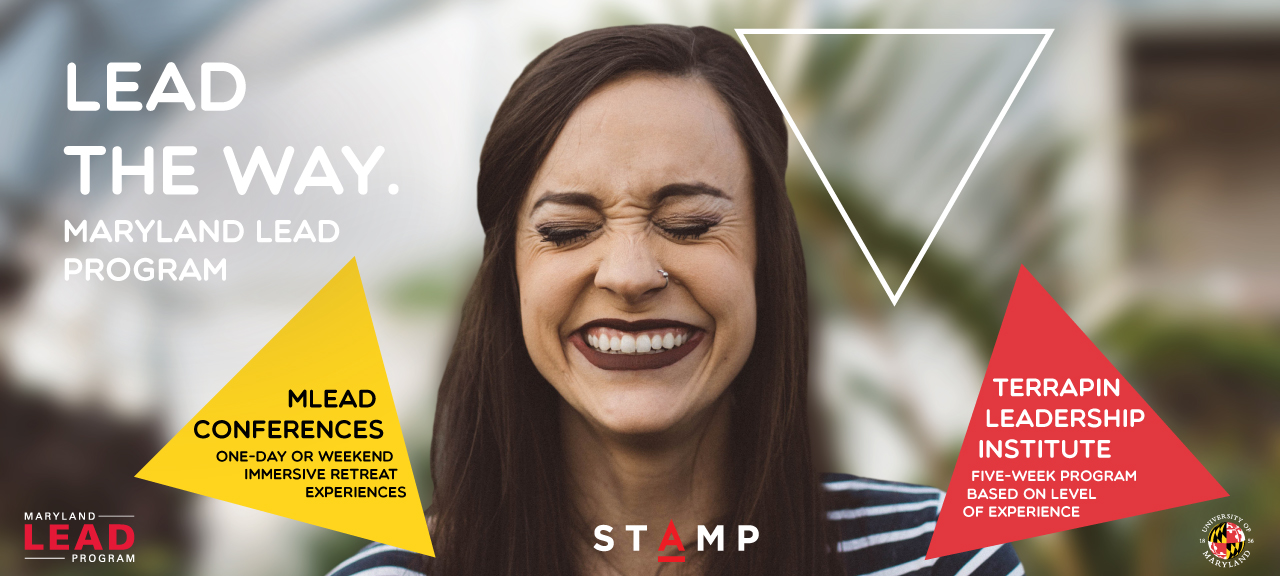 Request a Program!
Maryland LEAD Team works with student organizations and campus groups to develop and facilitate interactive leadership learning activities and dialogues. We can create and deliver organization specific programs to best foster the leadership skills of your group.  TLI To-Go/Outreach programs can be scheduled on days that work best for your group - as a session in an executive board retreat or during your organization's weekly meeting. Additionally, there is no cost involved.
Possible programs include: Leadership Styles; Team and Community Building; Collaboration; Group Dynamics; Conflict; Peer Leadership; Facilitation Skills. We are also interested to hear the needs of YOUR group, and the skills YOU want to build within your group. 
Learn more at stamp.umd.edu/TLI2Go