Atrium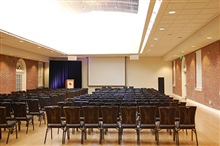 ROOM SPECIFICATIONS
Dimensions: 73 ft. by 41 ft
Size: 2993 sq. ft. 
Capacity:
Maximum Auditorium Style - 362 seats
Maximum Banquet Style - 180 seats
Maximum Fair Style - 82 seats
AMENITIES
(Note: * indicates an added fee for the amenity in question)
Wired Internet Connection
Wireless Internet Connection
Hardwood Floors
Projector Screen*
Window View
Video equipment includes a connection to house audio system (except Document Camera).
Media Carts include a microphone, DVD and VHS players, and connections for multiple computers. A laptop and/or document camera can be added at no additional charge. Please specify them when ordering.
If multiple video items are requested in the same room, a media cart will be used and billed accordingly.
Non-University
Full Day** - $960
Half Day* - $575
University Department
Full Day - $385
Half Day - $230
* Half Day: 4 hours or less
** Full Day: Over 4 hours
Hourly rates cannot be prorated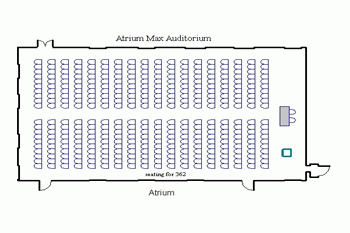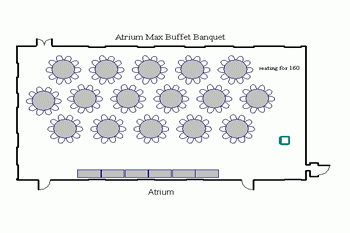 Banquet
10 seats per table
16 tables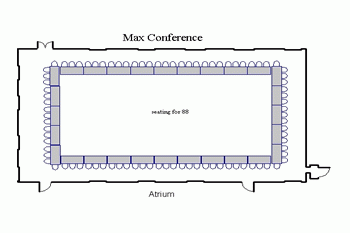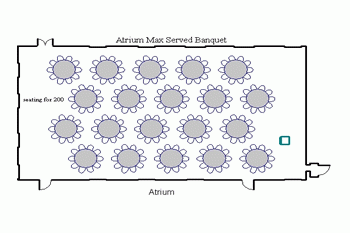 Served Banquet
10 seats per table
20 tables