Summer Art Camps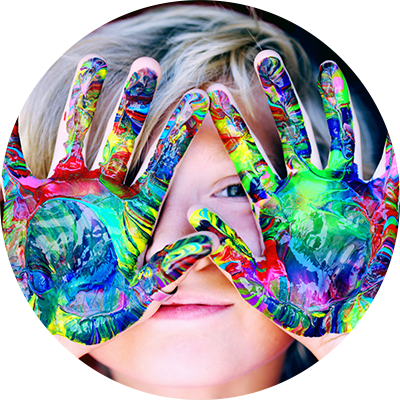 Studio A will return to in person summer camps for children age 6-12 for summer 2023, during the month of July!
Registration will go live on January 17th 2023 at noon, and parents can register by visiting the Parent Dashboard
All of our camp sections are full; if you would like to get on the waitlist please email studioa@umd.edu with the section you are interested in and your campers age as of July 10.
Camp will cost $300/week with $40 for aftercare. UMD Staff, Faculty, Students and Alumni will get a $50 discount on each week!
To get the staff or alumni discount: For current UMD students and staff: log into the camp registration site with you UMD CAS login. For alumni: create your Summer Art Camp Parent account, then email studioa@umd.edu with your UMD email, University ID number, or Alumni Association card. We will verify your alumni status and update your account so you can get the discount upon registering.
Looking for Camper Health Forms?
If your camper has allergies, asthma, or will have medication brought with them to camp, please download and fill out these forms to bring to the first day of camp. If your camper does not have any of these conditions, you do not need to complete these forms.
Looking for a fun, immersive and interactive summer arts experience for your kids that won't break the bank? Studio A at the University of Maryland offers 4 one-week Summer Art Camp sessions, open to children ages 6-12.
The Studio A Summer Art Camp runs from 9am-4pm, with After Care available from 4:30-5:30pm. Each week, campers participate in three art specialties with trained arts professionals, from drawing and painting to sculpture and media, to music and dance. Specialties change each week, so campers may register for more than one session to explore more mediums. Every week culminates in a showcase for campers' artistic achievements.

Summer Art Camp 2022 Schedule:
Week 1 July 10-14: Elemental
Explore the four elements of AIR, EARTH, FIRE, and WATER in Art!
Week 2 July 17-21: Outer Space
Travel out of this world and explore the solar system through art!
Week 3: July 24-28 ArtTech
Create and explore the intersection of art and technology and the future of art!
Week 4 July 31 - Aug 4: Arts Around the World
Learn and create art that celebrates different regions of the world!

Refund Policy: Please note that full refunds will be granted with 2 weeks notice.