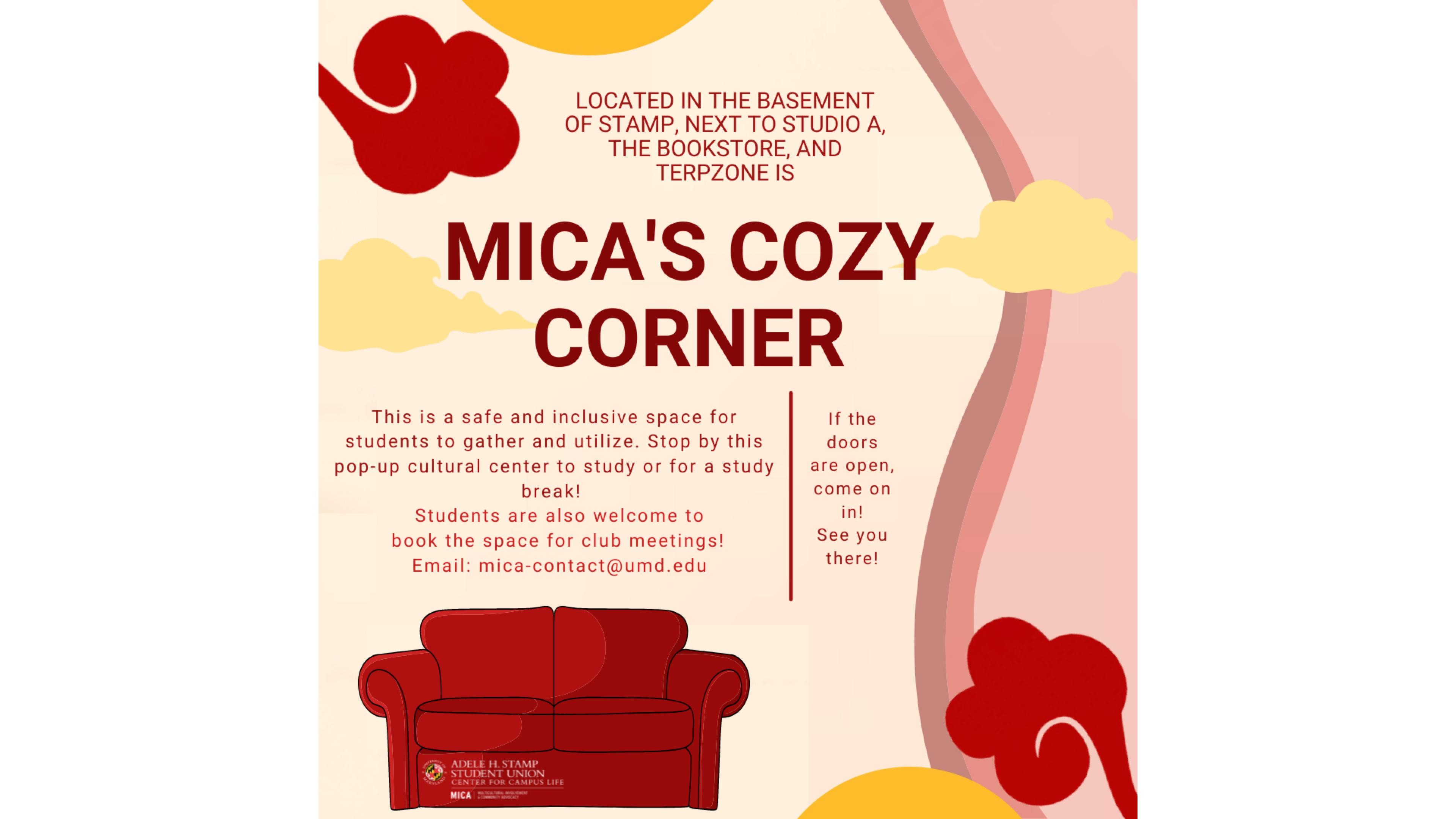 Spring 2022 Weekly Schedule:
Mon  5pm - 7pm* (Queer Creative Corner also happening!  All are welcome!) | Tue 12pm - 2pm | Wed 11:30am - 1:30pm | Thu 12:30pm - 2:30pm | Fri  2pm - 4pm |
Located in the basement of STAMP adjacent to Studio A, TerpZone and the basement entrance of the Book Store.  If the doors are open, come on in!  Email mica-contact@umd.edu to reserve for a group event!