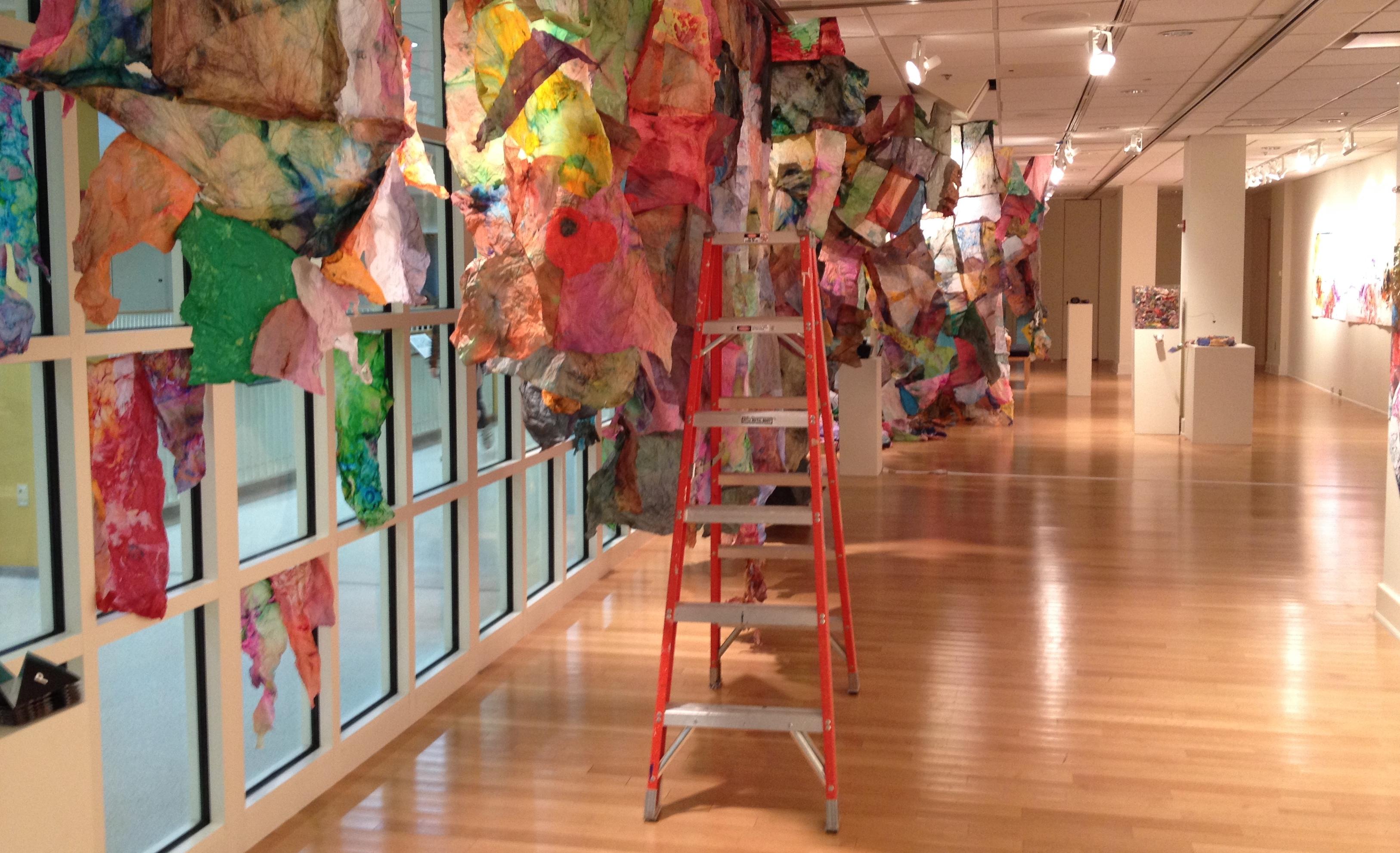 The Stamp Gallery at the University of Maryland, College Park, is seeking proposals for one artist-in-residence exhibition project which will develop in the Gallery over the course of five weeks beginning in March 2024. The AiR program is designed to give the University of Maryland community, as well as the Capital Region Arts community, opportunities to engage with art in-process, experience artwork that is dynamic in nature, and interact with arts professionals.
Proposals should consider how the project will unfold while on public display in Stamp's glass-walled gallery space. Although elements of the project may come together prior to the commencement of the residency if necessary, the creative process should be an essential and visible component of the work. Projects may be produced using any media. Projects may but need not necessarily involve viewer participation and/or temporary transformation of the gallery space. Artist collectives are welcome to apply. The artist selected will meet with Stamp Gallery staff at least once prior to the commencement of the residency to discuss implementation of the proposed project.
The artist selected for the residency will receive a $2000 stipend to support their project. Please note that the residency cannot provide housing or travel accommodations. The project should be executed during gallery open hours: Mondays–Thursdays 10 am–8 pm, Fridays 10 am–5 pm, and Saturdays 11 am–5 pm (closed on Sundays). The artist is not expected to be present in the gallery during all open hours, and their time working on site will depend on the nature of the project. The residency will culminate in a closing reception during the final week of the residency period.
Please submit the following HERE:
Artist's CV and statement
Link to artist's website or digital portfolio
Max. 500-word project description
Any images or video files relevant to the project, if applicable
Submission deadline: Sunday, September 17, 2023, 11:59pm
Notification of acceptance: Friday, September 29, 2023
Residency/exhibition dates: March 1 - April 6, 2024
Closing reception: Week of April 1, 2024 (exact date and time TBD)
Please direct questions to stampgallery@umd.edu.