Contact Us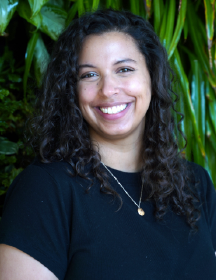 Hana Zewdie (she/her) Coordinator for Multiracial and Native/Indigenous Student Involvement.
Email: hzewdie@umd.edu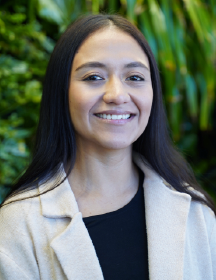 Kate Guardado (she/her/ella) 
Kate Guardado is the Graduate Coordinator for Latinx and Native American/Indigenous Student Involvement at MICA. In addition to working with MICA, Kate is a second-year graduate student studying School Counseling. She has a BS in Psychology from the University of Maryland, Baltimore County. Her passion for early intervention to prevent adverse outcomes and ensure positive paths for students to achieve their personal and professional goals steers her strengths-based and solution-focused approach when working with students. In her previous work experience, Kate worked as a Hotline Counselor for the National Suicide Prevention Bilingual Lifeline and the Alaska Native Lifeline. She enjoys outdoor activities, taking her dog, Willow, on hikes and reading in her free time. Kate can be reached at kag@umd.edu.