Yoga
Over the past two decades, scientific evidence has persuaded high-level DoD health care experts to accept yoga and meditation as legitimate treatments for post-traumatic stress disorder (PTSD), pain management, and much more. Yoga is good for not just the body, but the mind as well. Many aspects of yoga have been incorporated into mission preparation for elite teams such as the Navy SEALs and Army Green Berets.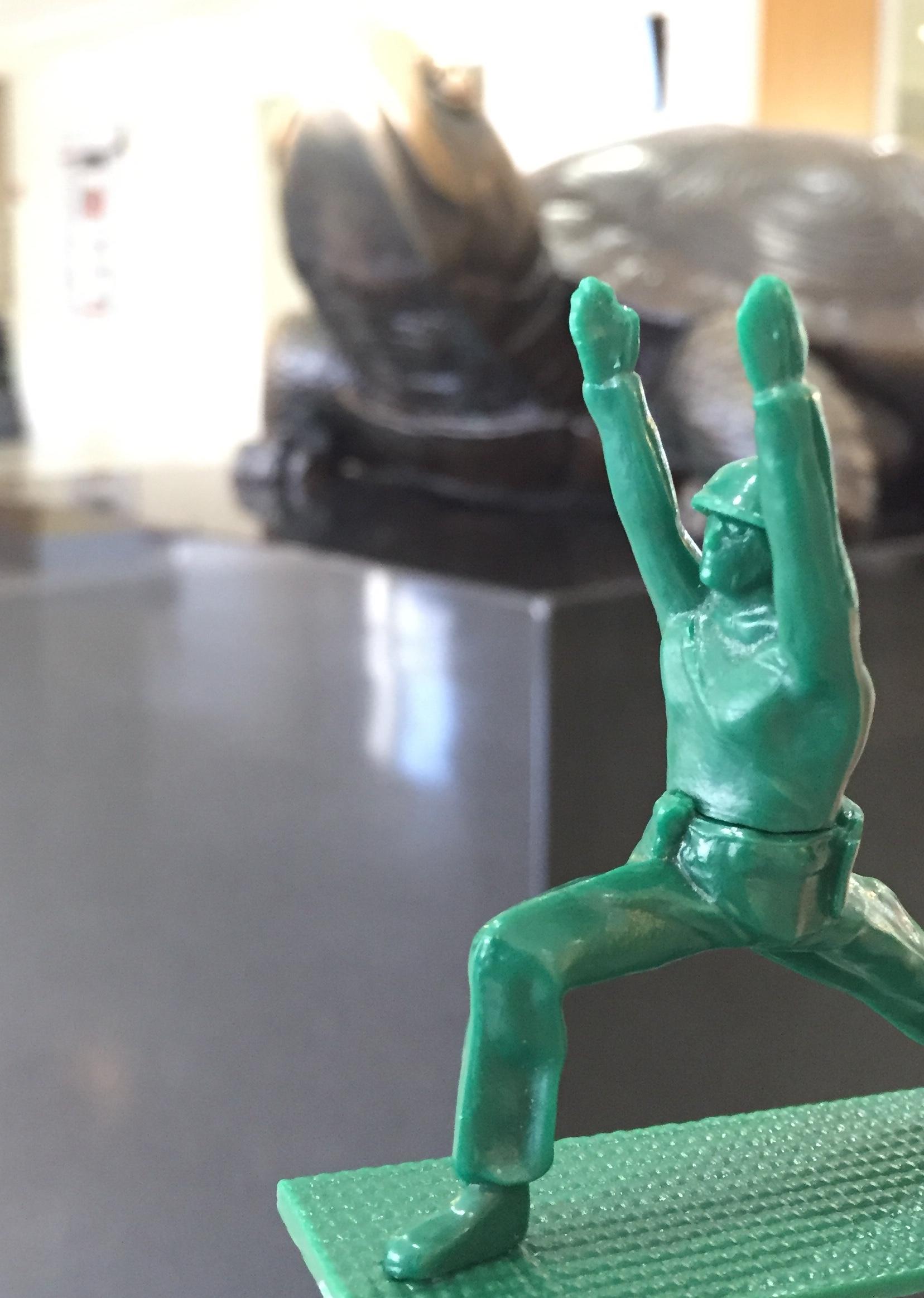 Yoga At UMD
We are hosting FREE yoga sessions for veterans in the Spring 2021 semester!  These are short sessions offered in STAMP Student Union and are designed for beginners, eventually increasing in difficulty as the semester progresses.  
Our Yoga Instructor, Hannah Boss, will hold classes intermittently. Keep an eye out for a more detailed schedule of what each session will entail.
---
Eppley Recreation Center also offers yoga as part of their free group fitness classes. Classes include Yoga Beginner, Yoga Advanced, Yoga Strength, Yoga Restore & Meditate, and specialty classes such as Bike Yoga. Check their schedule for class times and locations. 
Studio A, located on the lower level of stamp, also offers yoga classes for a small fee. In the past they've held the class over lunch, but check their schedule for updates for the summer and fall semester. 
The University of Maryland also has multiple student-run organizations that practice and promote yoga. Yogi Terps host events both on campus and in nearby venues, and the UMD Bhakti Yoga Club  meets weekly at the Stamp. Check out their Facebook pages for more student-led yoga activity.